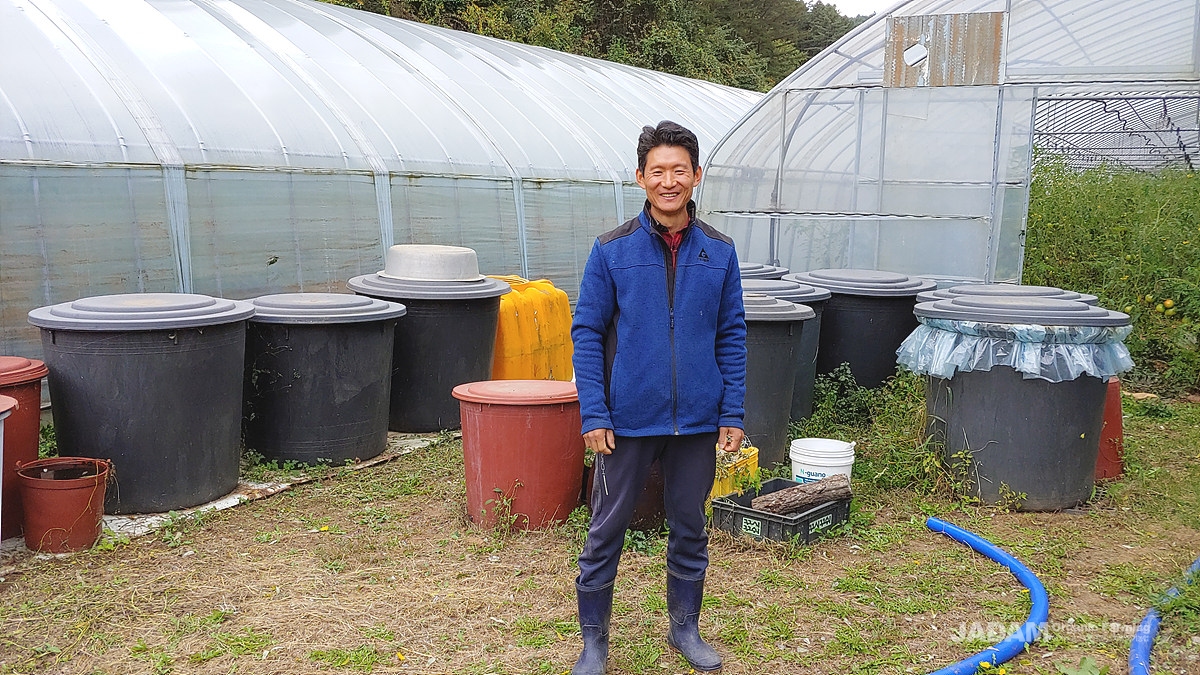 © 2018 JADAM All Rights Reserved
There is something familiar among professional farmers who use JADAM method. You can find several containers with JLF in it on their farms. There are more than ten different JLF containers in Eunjun Park's farm. Mr. Park uses JLF quite often in his greenhouses and also in outdoor farms. The reason why he uses JLF is that he believes that the key to successful farming is using JLF. Not only you can save money, but with JLF, the taste and quality of your crops can be improved. Mr. Park makes different types of JLF every year.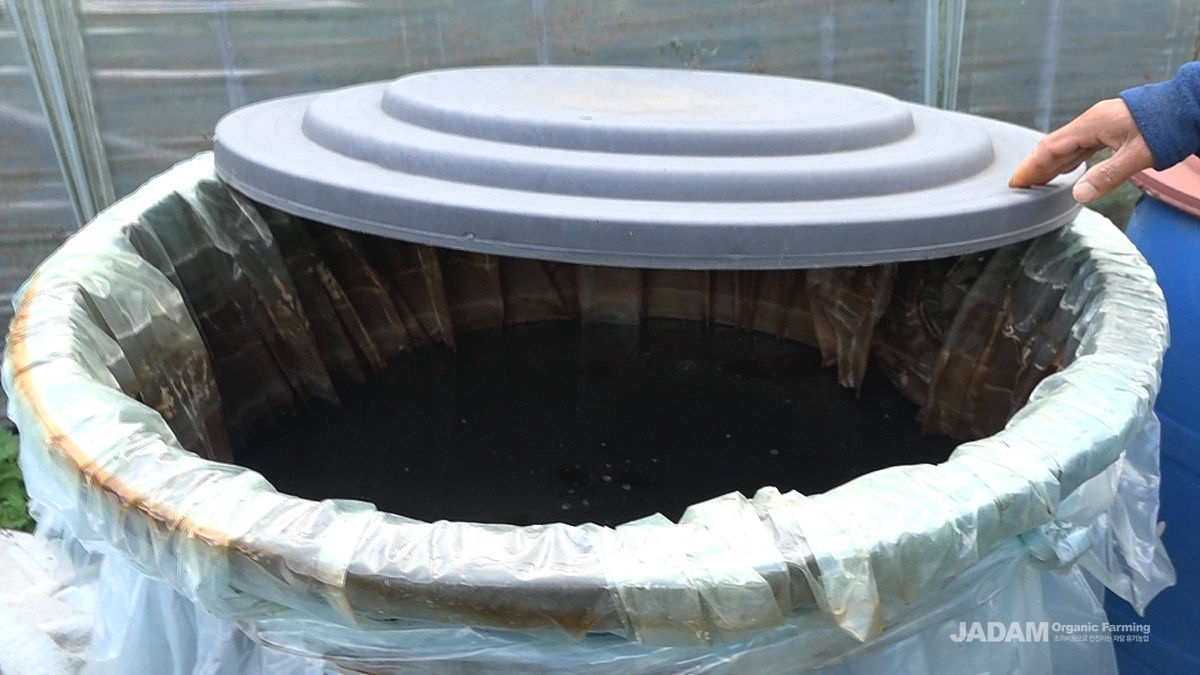 © 2018 JADAM All Rights Reserved
Mr. Park uses Nitrogen JLF, calcium phosphate JLF, and potassium JLF for every crop. He makes urine JLF (urine and used water from washing rice; 5:5), fish meal JLF (put two fish meal (25kg) into a 600L container), and powdered blood JLF (put two powdered blood (25kg) into a 600L container) for natural nitrogen. He makes bone meal JLF for natural calcium phosphate. Moreover, he makes JLF with ashes from a wood-fired boiler for natural potassium. Not only that he makes grass JLF, fermented soybean JLF and more with materials around him.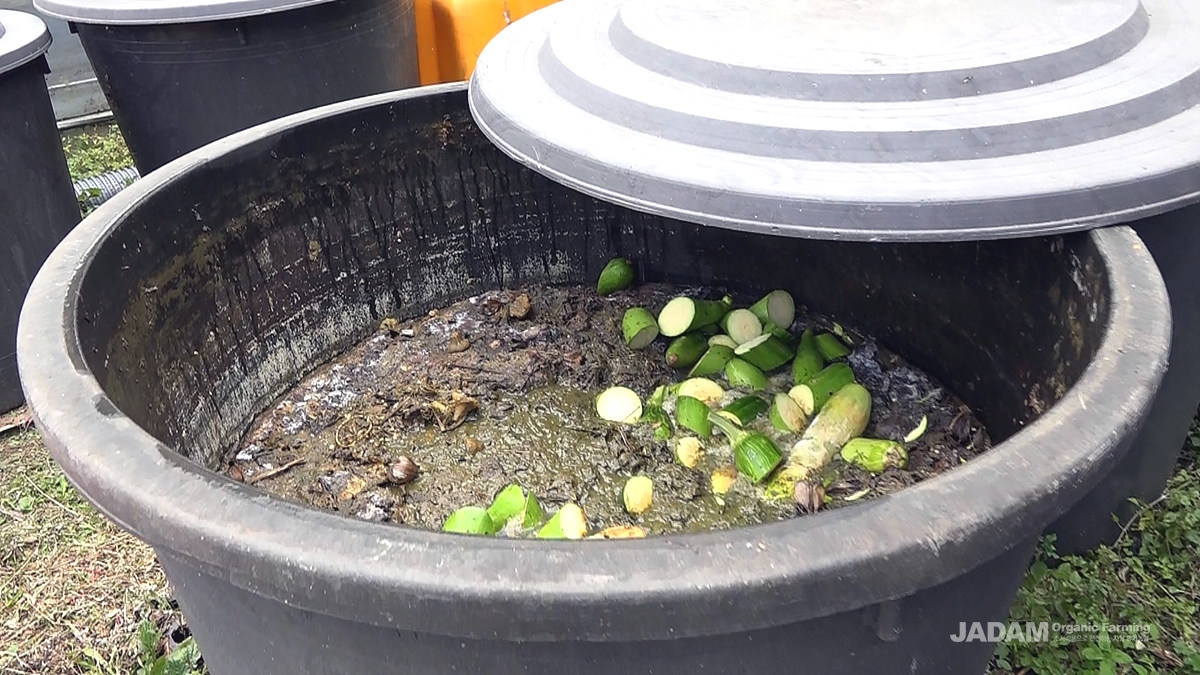 © 2018 JADAM All Rights Reserved
Some farmers do not prefer to use JLF because it smells bad. Mr. Park's wife does not like the smell. Therefore, Mr. Park makes JLF and apply it, and his wife sells, harvests, and packs the crops. This year Mr. Park was victorious in the production and sales of tomatoes and corn this year with JADADM method. So, many other farmers visit his farm to see how he does farm. Mr. Park always mentions the importance of JLF, but only several farmers listened and made JLF. Only when you know something, you understand more, and you will have the motivation to practice it and applied on farming.
| | | |
| --- | --- | --- |
| | | Members only (Non-members may view once) |
Translated by Sunyoung Cho
Other articles by Moonchul YooInterviewed on : 2019.02.28 13:24
<© 2019 Jadam All Rights Reserved>
#Eunjun Park
#garlic