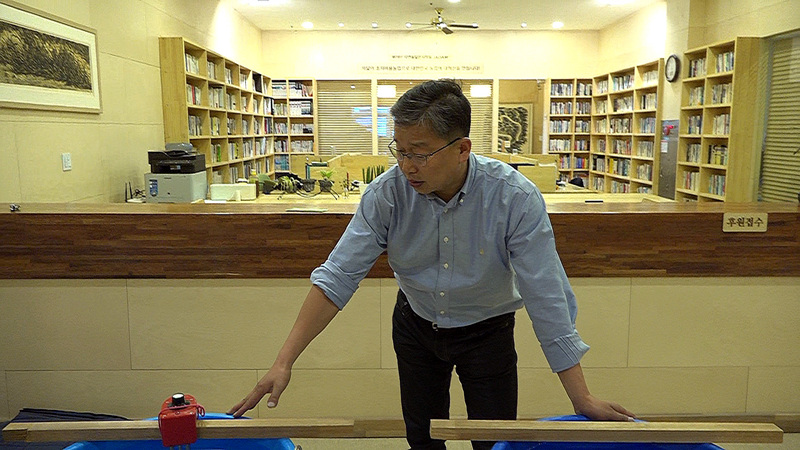 We've prepared one heated (left) and un-heated (right) barrels.
The video explains both heated and un-heated method of culturing microbes. Boiled potatoes is used as the medium. Heating is needed when the water temperature drops below 18℃.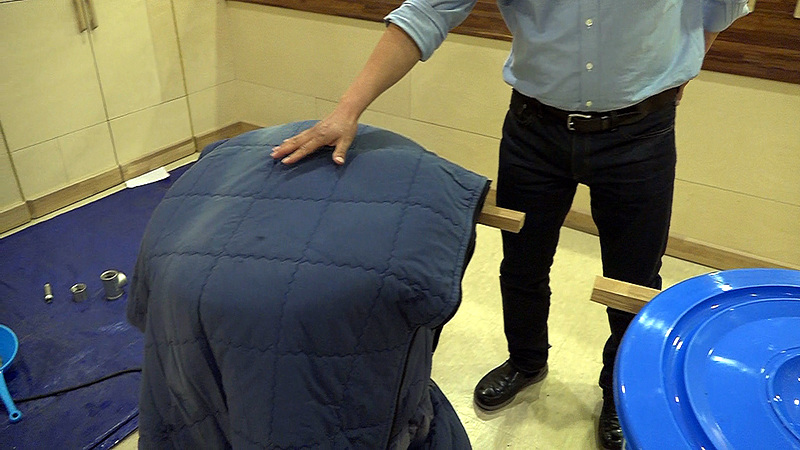 For heated cultivation, wrap the barrel tight with insulation around all its surface.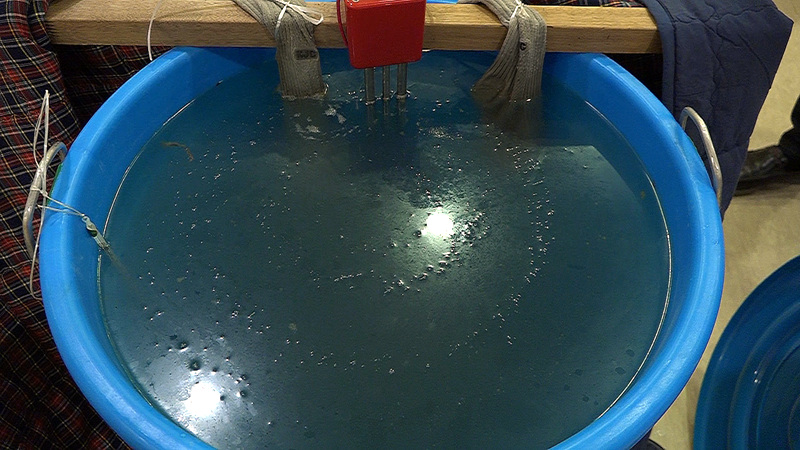 Microbes that are active in cold are smaller than the ones active in warmer environment. Thus the bubbles they produce will be smaller. However, when the bubbles on the surface form a clear disc, it is the good time to use.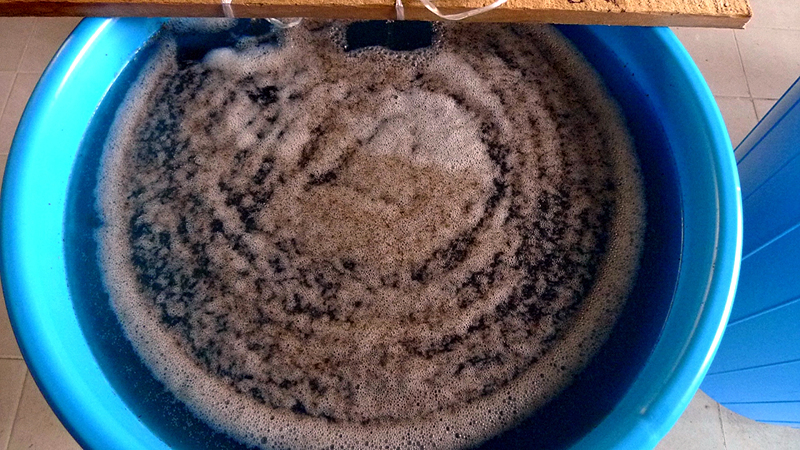 Bubbles are very strong in the summer. The difference is not really the number of microbes, but rather the size of them.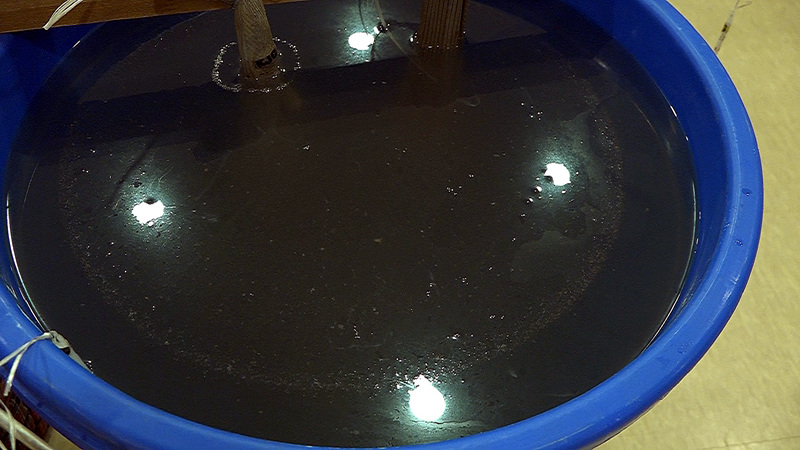 Use the whole solution before the circular disc starts to break.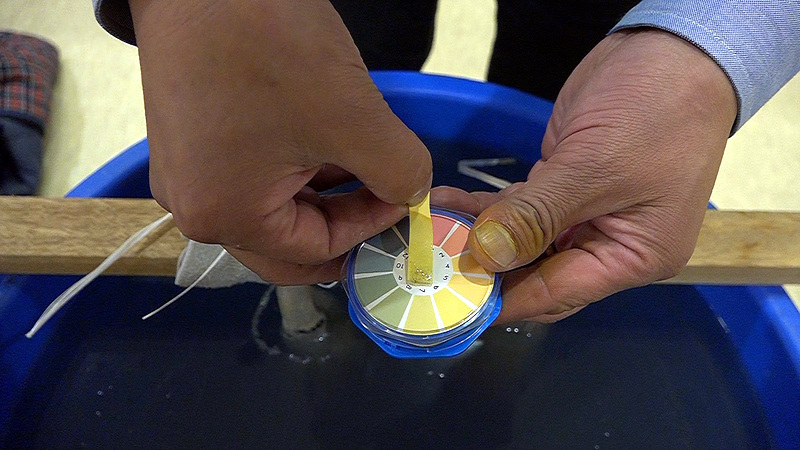 Microorganism solution made from potatoes and water is neutral, whereas that made from molasses and sugar is strongly acidic.
- Watch video (42 min)
Other articles by Youngsang ChoInterviewed on : 2015.11.11 14:29
<© 2015 Jadam All Rights Reserved>
#Youngsang Cho
#microorganism solution