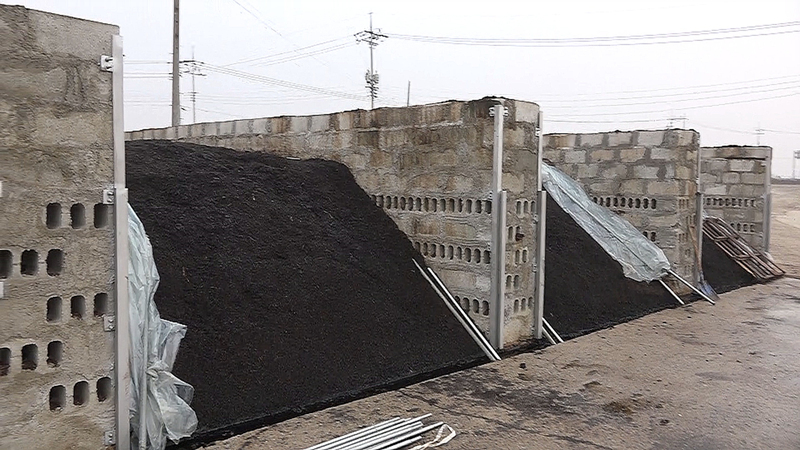 ⓒ 2016 Jadam All Rights Reserved
Mr. Okshin Lee of Gokseong, South Jeolla Province is an expert in ginseng and grape farming. He was designated "Organic Farming Master" by the province in 2011. However, he is also an expert in composting. He uses specially designed compartments to produce compost with different nitrogen content. He uses bark, chicken manure, rice bran, and microbes.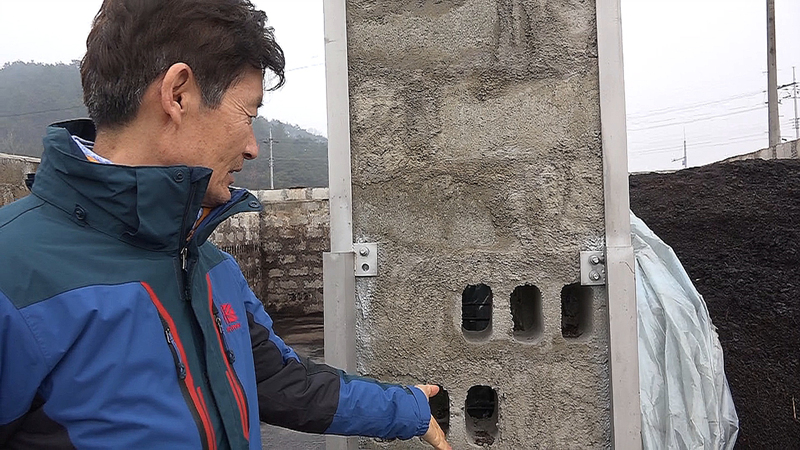 ⓒ 2016 Jadam All Rights Reserved
Composting takes 5 months followed by 2 months of stabilizing. He turns the compost four times during the compost. He puts in 150 tons of compost into 1 ac of soil mainly to improve soil physical qualities..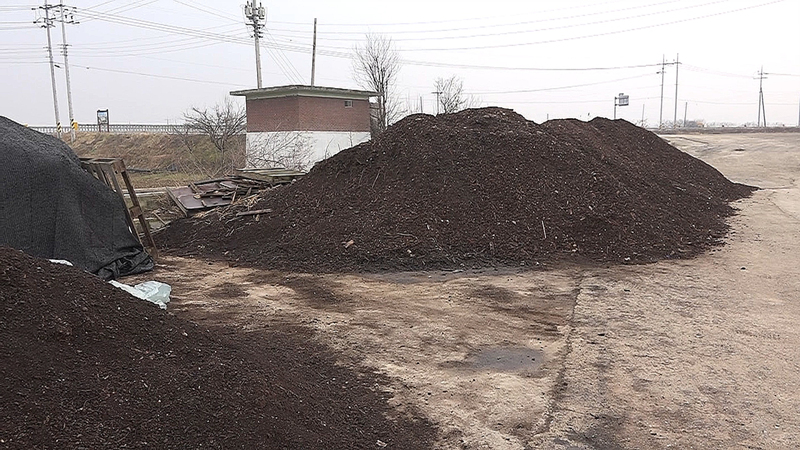 ⓒ 2016 Jadam All Rights Reserved
Whereas average soil humus content is less than 2 percent, that much of a compost will increase the level to 5 to 8 percent. That is the optimal level you want where you can farm only with water or additional nutrients.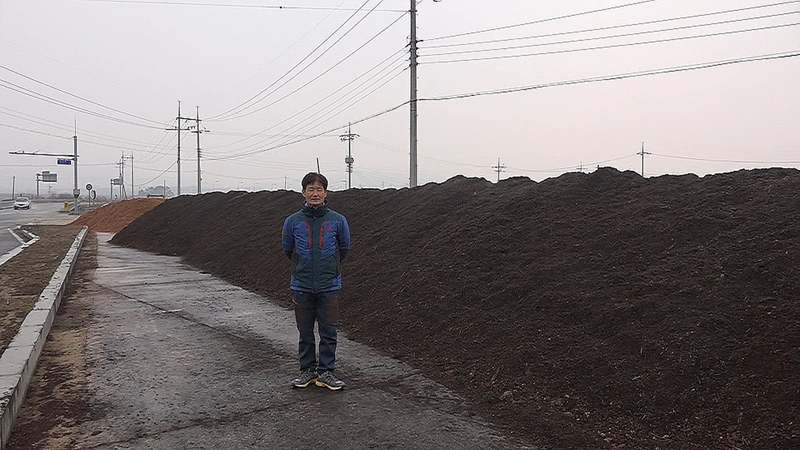 ⓒ 2016 Jadam All Rights Reserved
- Watch video (16 min)
| | | |
| --- | --- | --- |
| | | Members only (Non-members may view once) |
Other articles by Kyeongho KimInterviewed on : 2016.02.29 14:41
<© 2016 Jadam All Rights Reserved>
#grape
#ginseng
#okshin lee
#compost