The water containing excessive calcium, magnesium, iron and other cations in the water is called hard water. Such water evaporates and leaves white powder, and other case if it's iron-rich water, it may remain red. It is easy to see through the JWA water test to detect water is soft/cleaner or hard water. add small amount of JWA in the water, and if it is soft water it should be clear but if it is hard water, then Color of the water shows blury.
If You are not aware of JWA click the link below to know details:
http://en.jadam.kr/news/articleView.html?idxno=8340
Nationwide, groundwater is often hard water. This hard water is not suitable for JADAM natural pesticides and other pesticides. When hard water is mixed with pesticide, the pesticide may remarkably lose its wetting strength, and may cause weakness and leaves marks. In order to do this, water must be filtered using a water softener containing Ion exchange resin. This practice also helps farmers who use chemical pesticides. Increase of pesticide effect helps to reduce cost of pesticide.
JADAM has manufactured and sold a stainless steel water softener. In order to help farmers to reduce the cost considerably, we took a detailed video of the water softener production process and uploaded it. You can easily purchase the Ion exchange resin and the container separately from the shop.
If you add 6 liters of ion exchange resin to your own water softener, you can water about 2 to 5 tons of water. The larger the container is, the more the ability to filter at one time. The reason for the error in the filter capacity is that the filter capacity varies depending on the amount of substance contained in the water.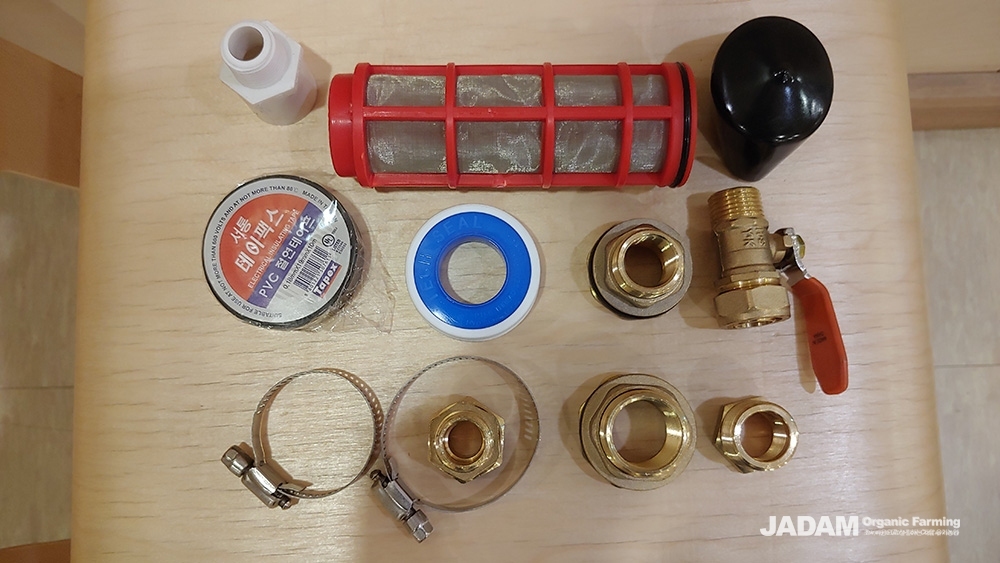 Over all, Just the parts cost around 35 USD. Just need to purchase barrel and ion exchange resin.
ion exchange resins are available almost anywhere in the world. Large buildings use ion exchange resins to protect piping and are also essential when producing tap water.
- The amount of pesticide water used is 1 ~ 2 tons per 330 square meter
- ion exchange resin can be recycled with salt about 15 times. all details are explained in the video.
- The water softener should be kept warm in the winter. If you store it in salt water and store it, you can prevent it from being frozen and keep the water softening function.
- Softner must be equipped with a filter to remove high iron or organic content before it enters the water softener. Otherwise, the ion exchange resin will significantly lose its ability to filter.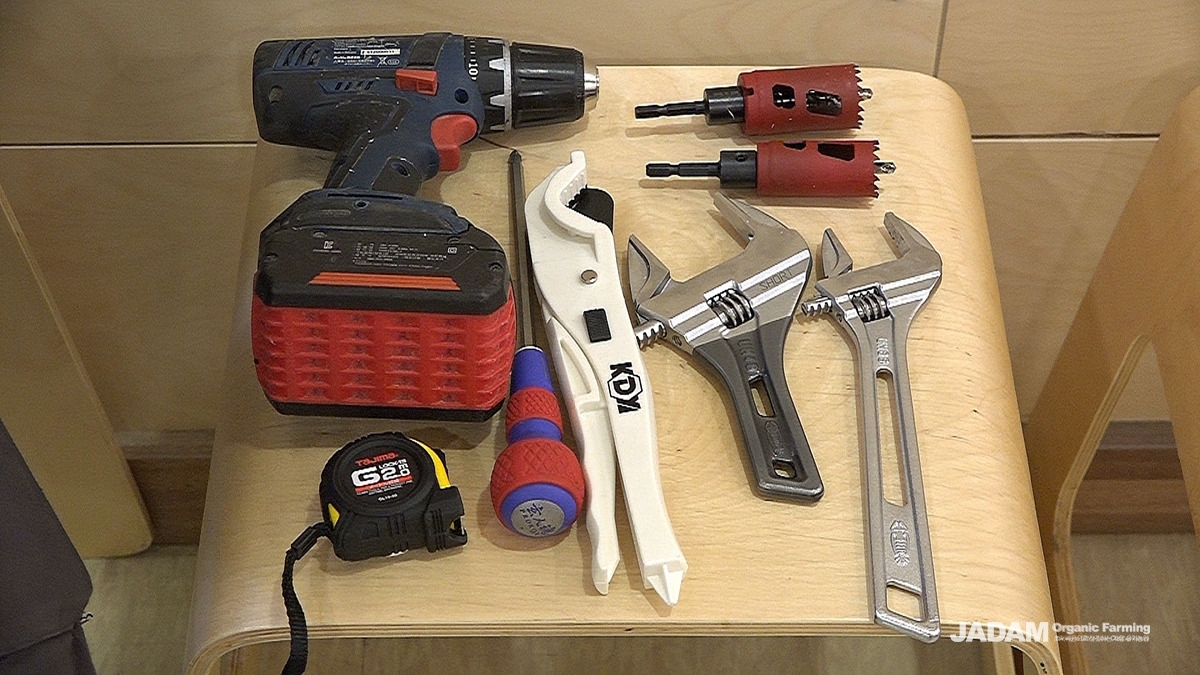 © 2018 JADAM All Rights Reserved
Translated by Sungwoo Cho


Watch a video (18 minutes):
Other articles by Youngsang ChoInterviewed on : 2018.12.16 16:52
<© 2018 Jadam All Rights Reserved>