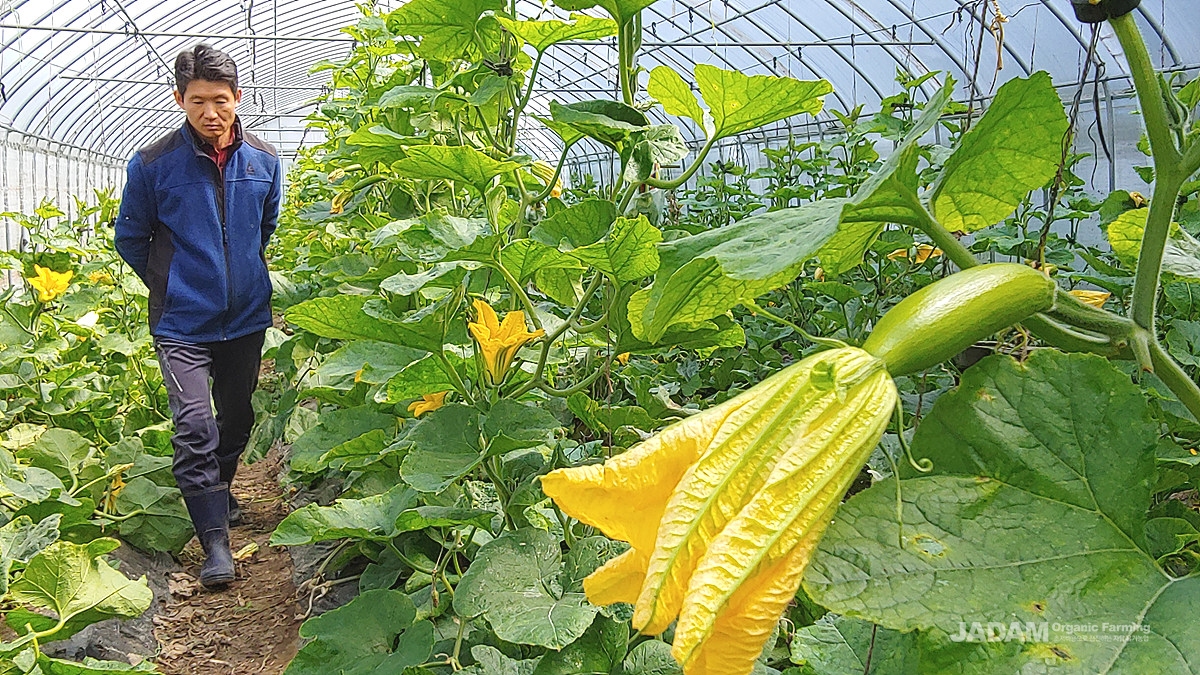 ⓒ 2018 JADAM All Right Reserved
Eunjun Park grows various crops in an organic way in Jungsun, Gangwan. He has green pumpkin as well. He delivers his organic crops for school meals in Jungsun. He plants in April and harvest until late October in 3.3 a greenhouse. He uses non-antibiotic compost and guano as a foundation and uses JLF for the nutrient. He irrigates JLF. Powdered blood JLF is used for nitrogen, fish & bone-dust JLF are used for phosphoric acid, and wood ashes JLF is used for potassium. In addition, he applies JS for a foliar application as a germicide and also irrigates. He also irrigates raw rice wine. Especially, urine JLF is good for nitrogen. For multimineral, he uses sea water.
ⓒ 2018 JADAM All Right Reserved
The amount of nitrogen, phosphoric acid, and potassium self-manufacturing JLF are used frequently depending on the circumstances of the growth of crops. One of his special skill is that he irrigates 2 L of JS with one ton of water twice a month. Mr. Park said "I found that the occurrence of powdery mildew decreased into 1/3" and he added, "I am confident that applying JS through a hose really do reduce the occurrence of powdery mildew." Moreover, according to him, if you irrigate raw rice wine, you can prevent cold-weather damage when the temperature drops down in autumn.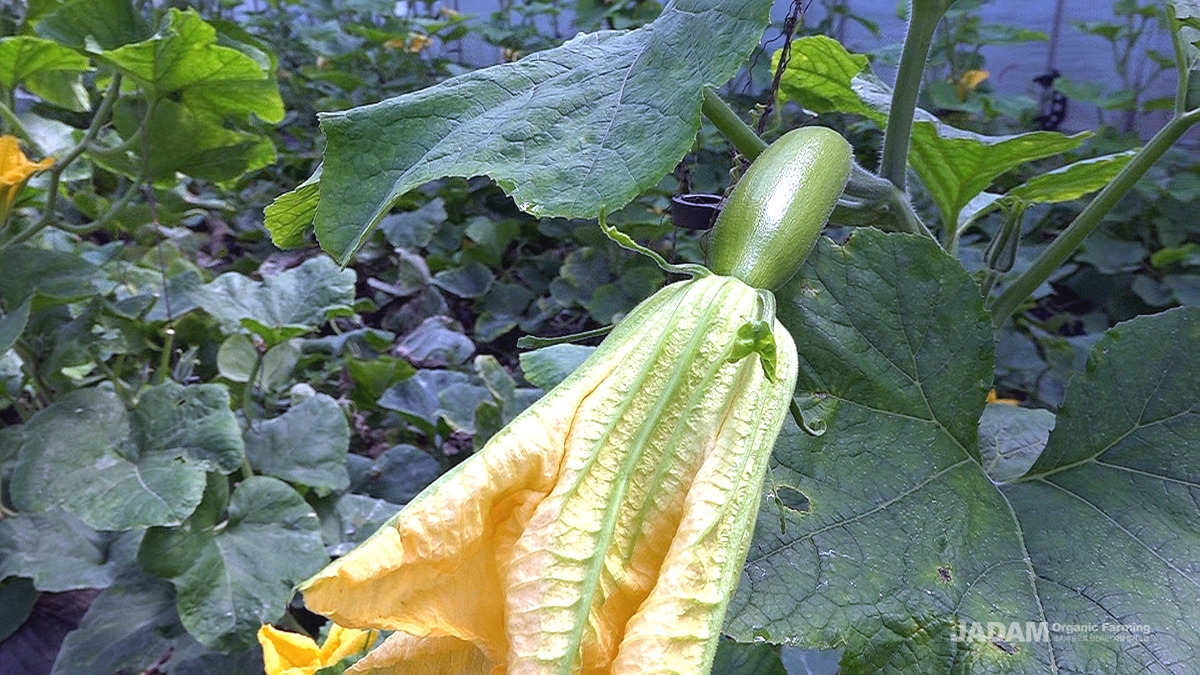 ⓒ 2018 JADAM All Right Reserved
Translated by Sunyoung Cho
| | | |
| --- | --- | --- |
| | | Members only (Non-members may view once) |
Other articles by Moonchul YooInterviewed on : 2018.11.02 14:00
<© 2018 Jadam All Rights Reserved>
#Eunjun Park
#garlic