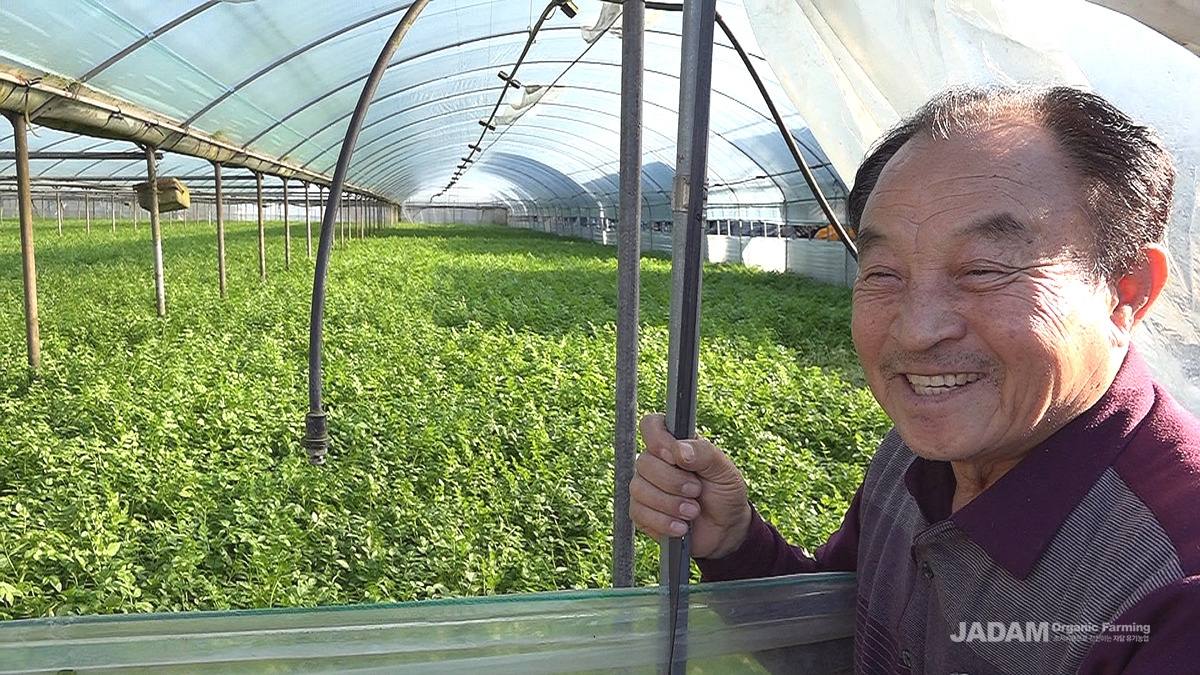 © 2018 JADAM All Rights Reserved
Kisung Ko started water parsley farming from 1976 in Yeocheon, Jeonnam. However, he moved to Suwon because, at that time, it took more than 12 hours to distribute water parsley from Yeocheon to Yongsan Market in Seoul so, due to the lack of freshness, he couldn't get a fair price. When he moved to Suwon, the water in Suwoncheon was not good, so he drilled a 150-meter underground and used water from bedrock. He promoted his water parsley as a clean - water parsley and dominate the water parsley market in Suwon within 2 years.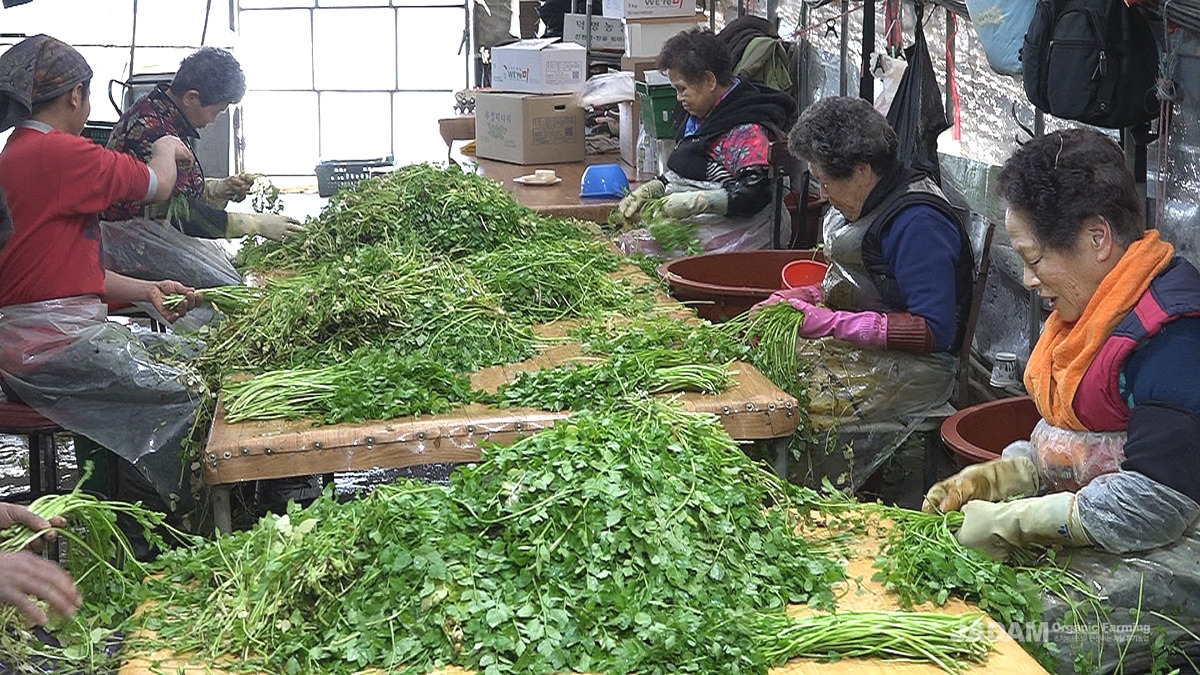 © 2018 JADAM All Rights Reserved
He applied for a non-pesticide certificate in 1998 in the hope of creating eco-friendly farming, but he got the certificate in 2000 because there wasn't the Environment-friendly standard for water parsley and received an organic farming certification in 2004. Controlling aphids and cabbage butterfly larvas are important in water parsley farming because several larvas can eat a 36
ft2
of water parsley overnight that if you don't control it, the damage will be severe. In the early days, he used the chemical pesticide. However, after he promoted his water parsley as the clean one, he used JHSs of spiky woods, pyrethrum flowers, Korean pasqueflower roots, ginkgos, wild-walnut trees to control the pest.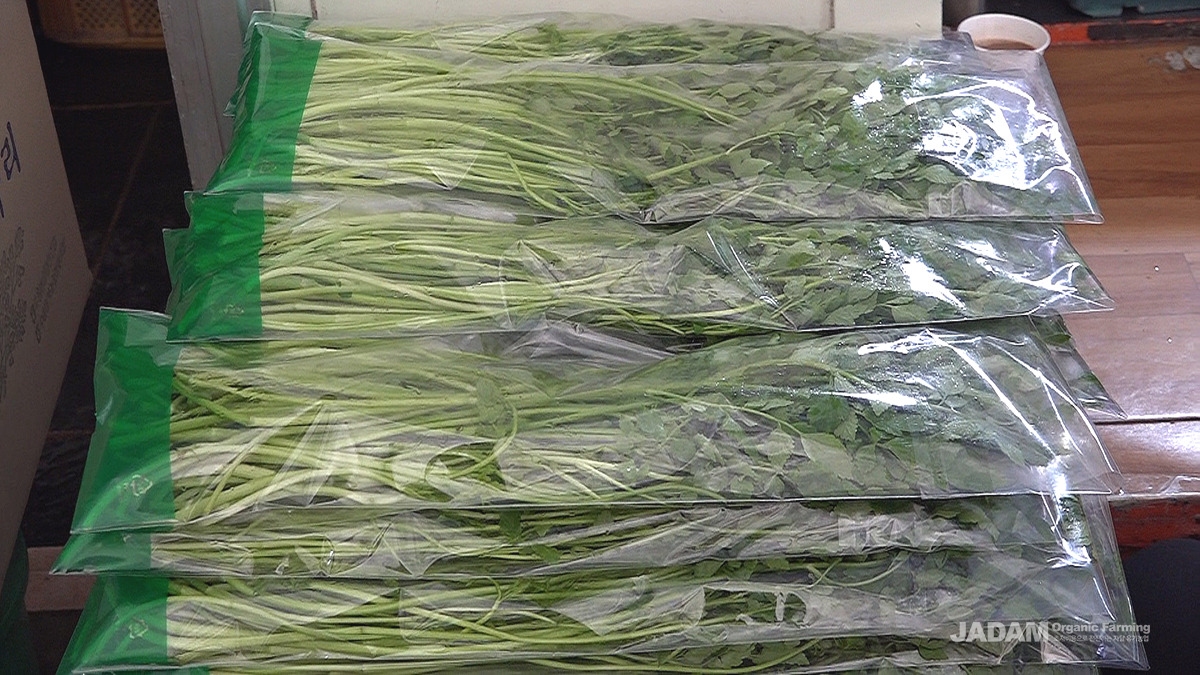 © 2018 JADAM All Rights Reserved
From the day after JWA is released, he used 5L of JWA, 5 L of Korean pasqueflower root JLF, Jerusalem artichoke or ginkgo based on 500 L of water. When the damage is serious, he increases the amount of JWA to 8L. He applies once a week or once in 10 days, but it is equipped with mist spray, it takes about 40 minutes to finish applying.
- Kisung ko's website: http://kgfarm.gg.go.kr/farm/00001/default.asp
| | | |
| --- | --- | --- |
| | | Members only (Non-members may view once) |
Translated by Sunyoung Cho
Other articles by Kyeongho KimInterviewed on : 2019.02.20 14:42
<© 2019 Jadam All Rights Reserved>
#Suwon
#Kisung Ko
#water parsley