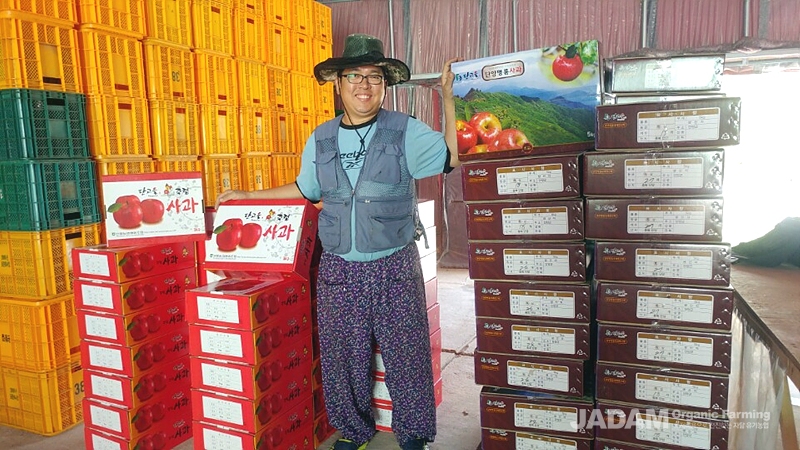 Danyang apple producer's coop sells apples together
Mr. Yoon formed an apple producers' coop early this year. This is the result of 3 years' effort. The members of the coop help each other in the production. Lot of work become easier when done in a group. The coop practices Jadam method together.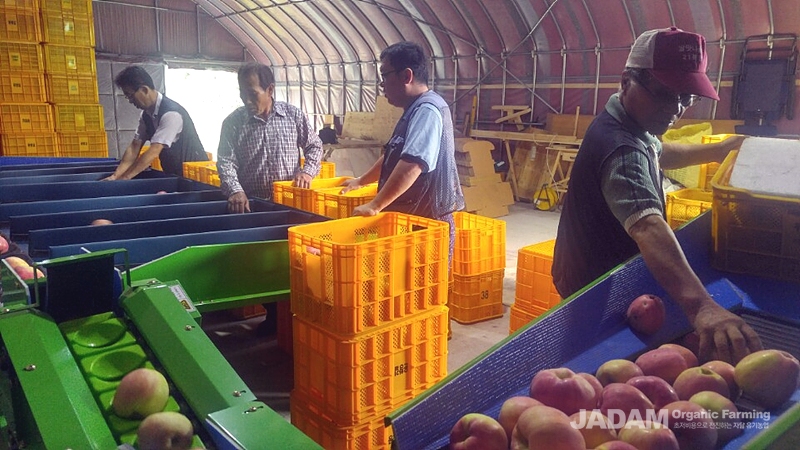 Boxing the apples
Sales is no less important. The farmers felt their apples with smaller size were not being sold at a fair price. So they formed the coop to sell thru internet shopping mall. So far, it's doing good.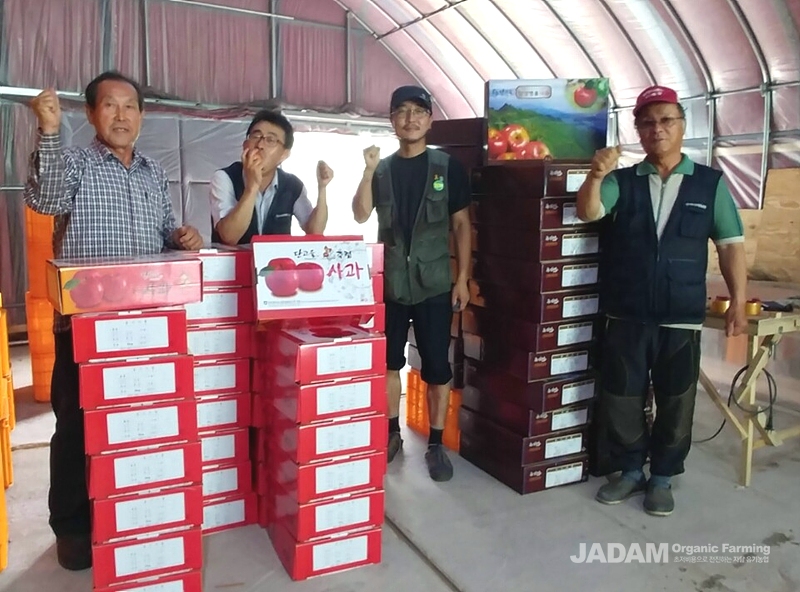 Coop members take a picture after finishing boxing.
- Watch video (11 min)
| | | |
| --- | --- | --- |
| | | Members only (Non-members may view once) |
Other articles by Muncheol RyuInterviewed on : 2016.09.12 21:37
<© 2016 Jadam All Rights Reserved>
#Younghwa Yoon
#apple
#sales
#distribution