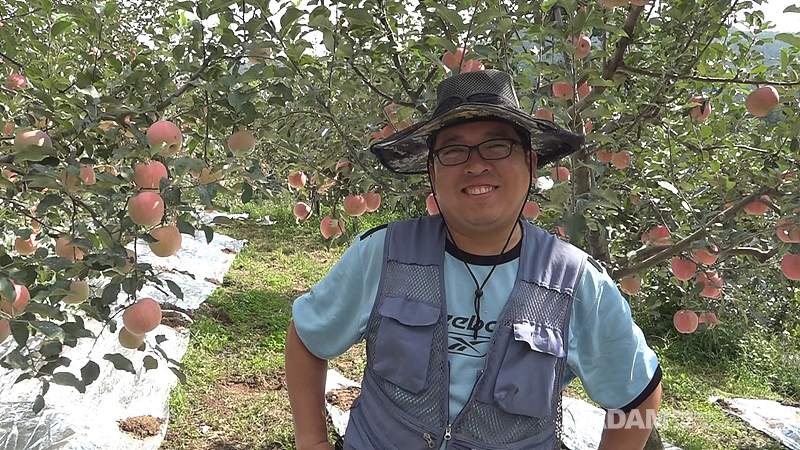 Mr. Yoon explains the benefits of natural pesticide.
Mr. Yoon returned to the farm 5 years ago and has been attempting to grow very-low pesticide apple for 3 years. Sometimes people around him, including his parents do not understand him but he is persistent.
Whereas most apple farms use chemical pesticide 15 times, Mr. Yoon succeeded in cutting this down to 9. 2 times is using lime-bordeux, so it's actually 7 times.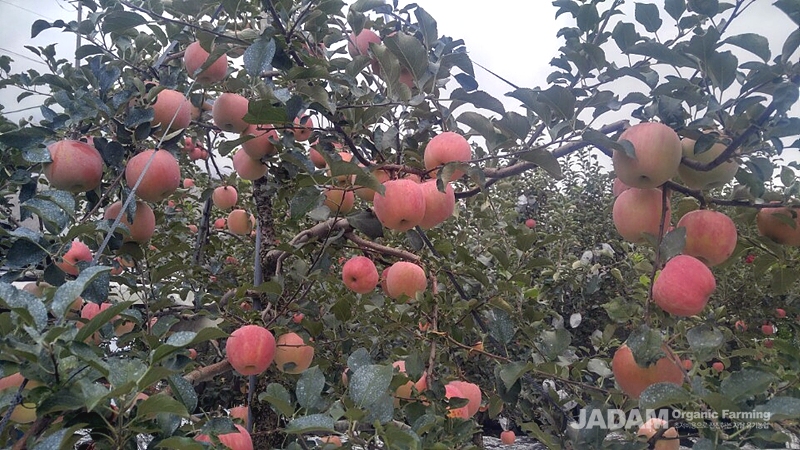 Jadam wetting agent should be avoided when fruits are young and still have hairs
Mr. Yoon says he thinks it's good to avoid using Jadam wetting agent when fruits are still young and have hair. But once they are larger, it is no problem.
- Watch video (3 min)
| | | |
| --- | --- | --- |
| | | Members only (Non-members may view once) |
Other articles by Muncheol RyuInterviewed on : 2016.09.08 22:22
<© 2016 Jadam All Rights Reserved>
#Younghwa Yoon
#Jadam wetting agent
#apple