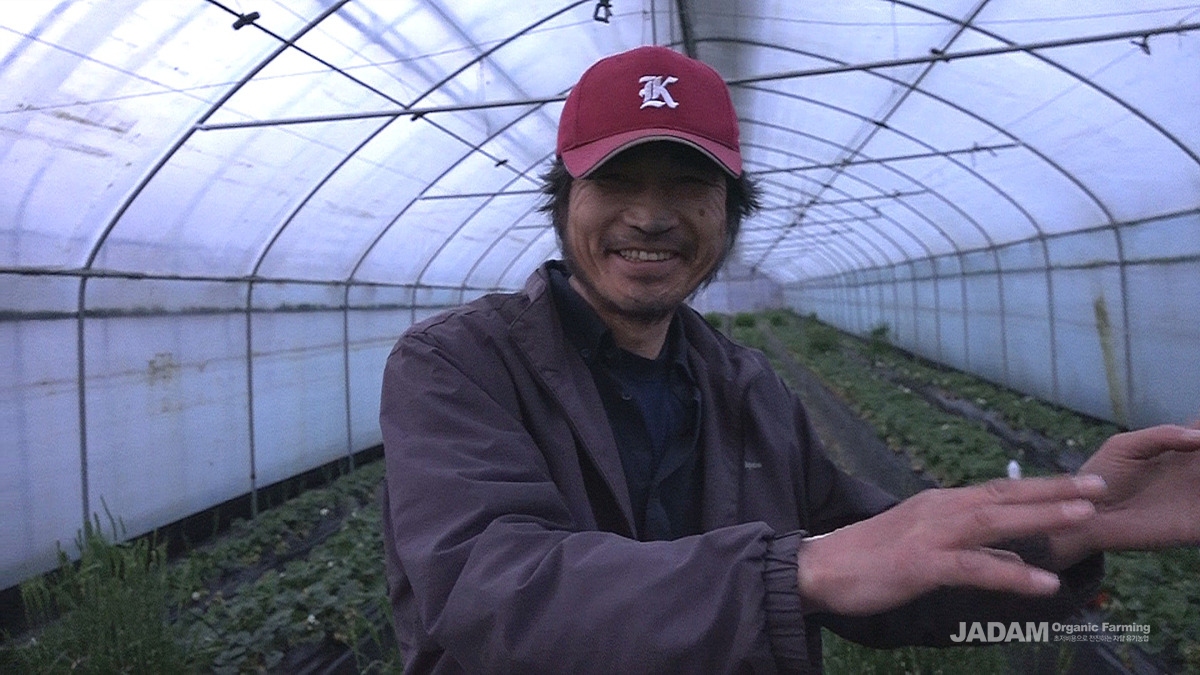 © 2019 JADAM All Rights Reserved
A farmer, Yongwang Choi is busy harvesting strawberries. He has been organic farming since 2004 from Dumulmeori, Yangpang where is famous with organic food. He already finished harvesting strawberry once and he began to harvest for the second time. This winter was warmer than last year so the growth of strawberry is good. Strawberry is perennial crops that it can stay the winter. However, last year was too cold that the flower and fruits of strawberries froze. Even the growth of strawberries is good this year due to warm weather, he worries about controlling aphids.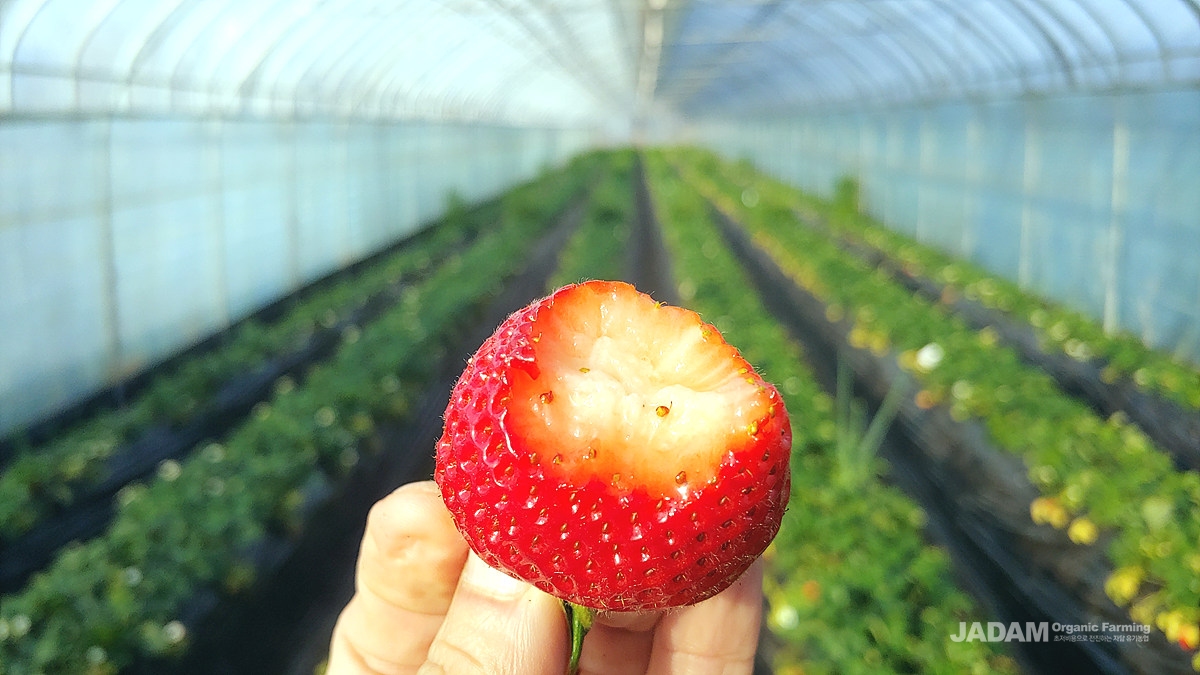 © 2019 JADAM All Rights Reserved
He has been using JWA to control mites but it didn't work effectively because he used hard water. Even though he took lectures from Mr. Youngsang Cho, he didn't care about the water. He went back to his original mind to understand the importance of water. After he realized it, he used the rainwater (soft water) and he was able to control aphids perfectly this year. Instead of using rainwater, he uses snow-dissolved water during late winter and early spring. It is easy to store it and use it. Farmers who use greenhouses can use this idea during winter when they cannot get the rainwater. Mr. Choi uses snow-dissolved water to make JWA. He dilutes JWA 50 times and uses it. This year, he didn't have damage by mites and also by aphids because he controls them with JWA perfectly.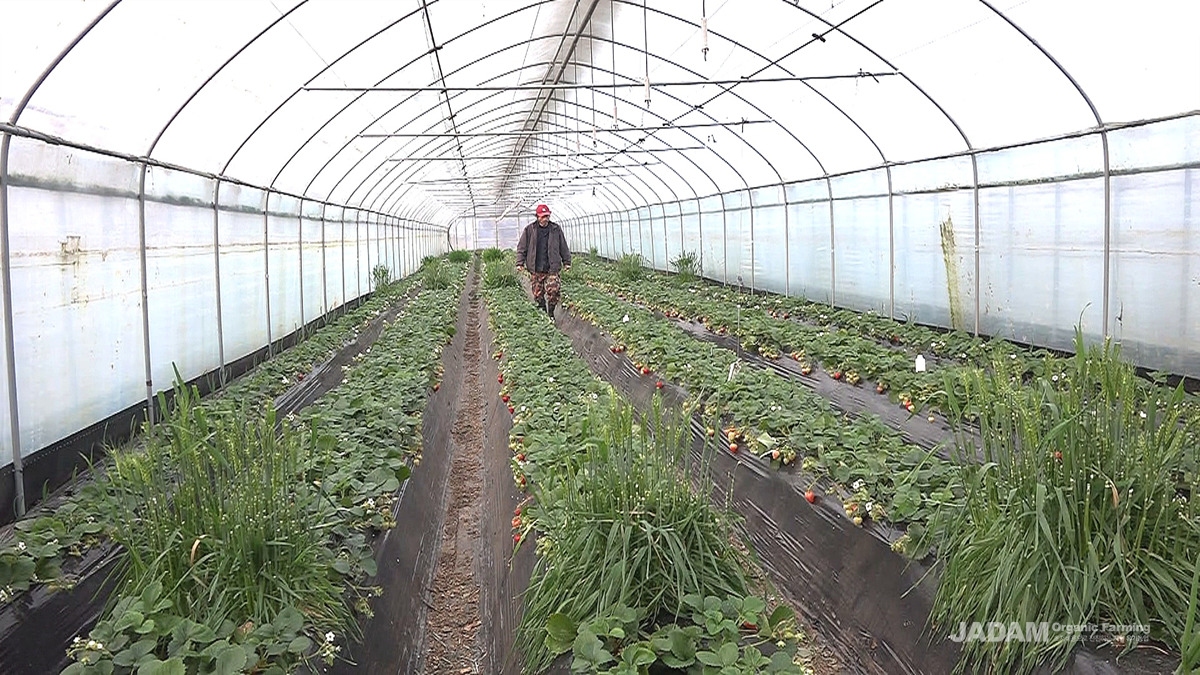 © 2019 JADAM All Rights Reserved
​
Translated by Sunyoung Cho
| | | |
| --- | --- | --- |
| | | Members only (Non-members may view once) |
Other articles by Moonchul YooInterviewed on : 2019.03.29 16:48
<© 2019 Jadam All Rights Reserved>