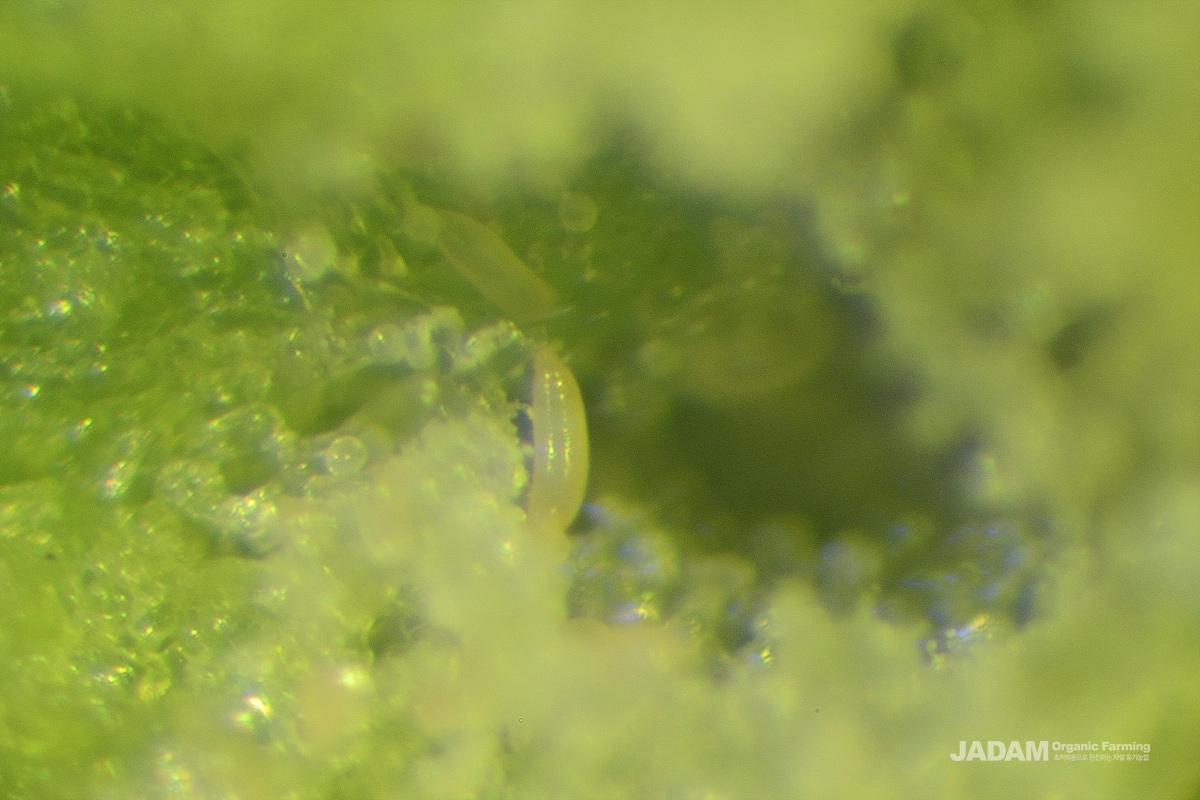 © 2019 JADAM All Rights Reserved
Eriophyes kuko Kishida adult (light yellow)
​​
Eriophyes kuko Kishida
Acarina Tetranychidae
О Scientific name:
Eriophyes kuko
Kishida
О Size: The body length of it is around 180㎛
О Host: a Matrimony vine
О Distribution: Korea, Japan, China, Russia and more.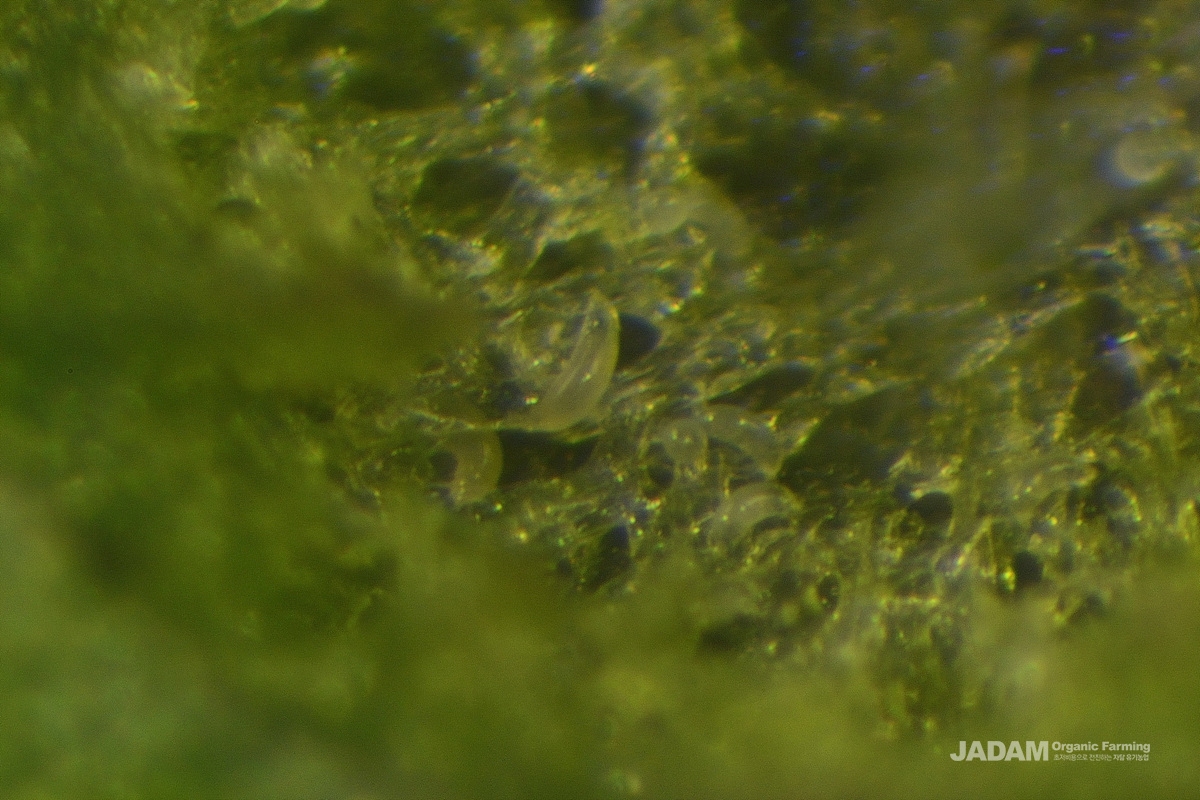 © 2019 JADAM All Rights Reserved
Its eggs and nymphs
This insect makes galls on leaves, the edge of stems and fruits. The body length of the adult is around
180㎛. Its colour of the body is light yellow or light brown. There are five hairs on its sides, a long one at the edge of its tail and two on its thoracic leg. The colour of its eggs are white, and it is oval. The length of an egg is around 45㎛. Its nymph looks similar to the adult, but it is a little bit smaller and has two legs.
​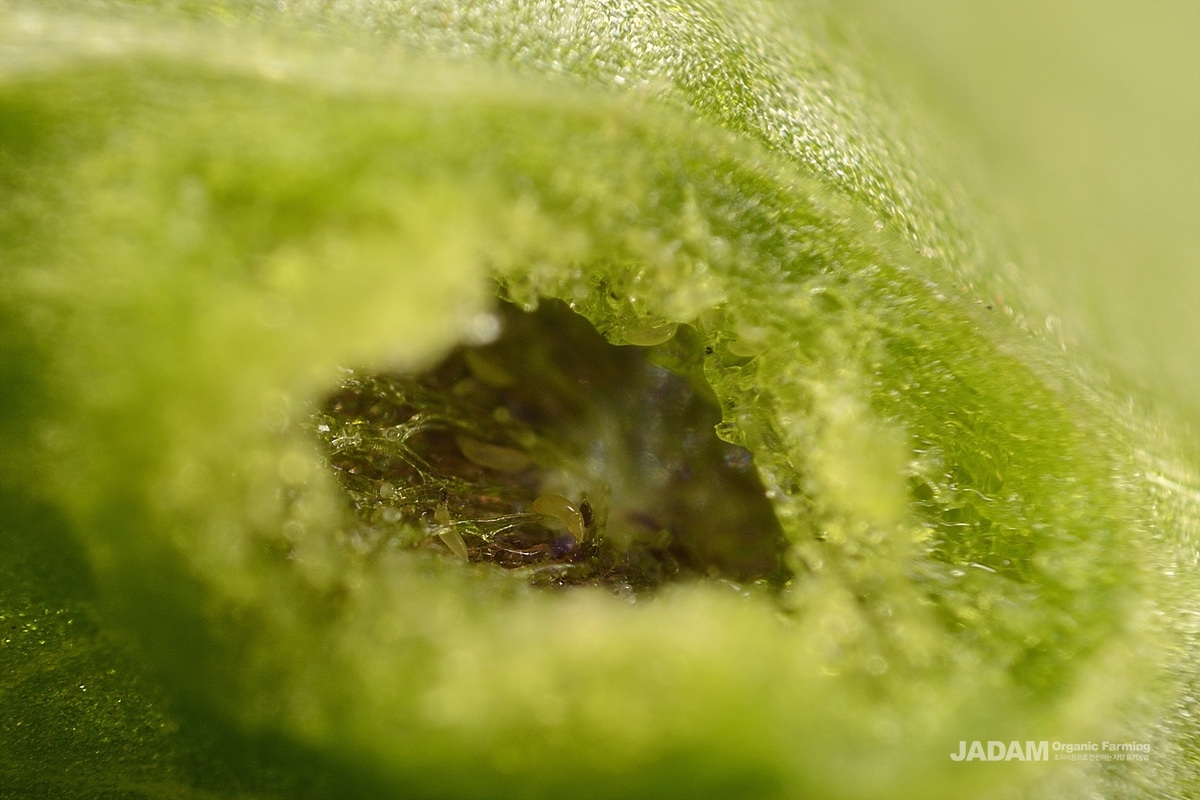 © 2019 JADAM All Rights Reserved
The backside of Enriophyes kuko Kishida
It appears 6 to 7 times a year. It stays the coldest season as an adult on Matrimony vine's dried leaves, fallen leaves or it remains underground. The period of the adult stage is around 25 to 30 days. After wintering, it digs inside of buds and creates galls from late March to early April. From May, you can find insect galls from the damaged part.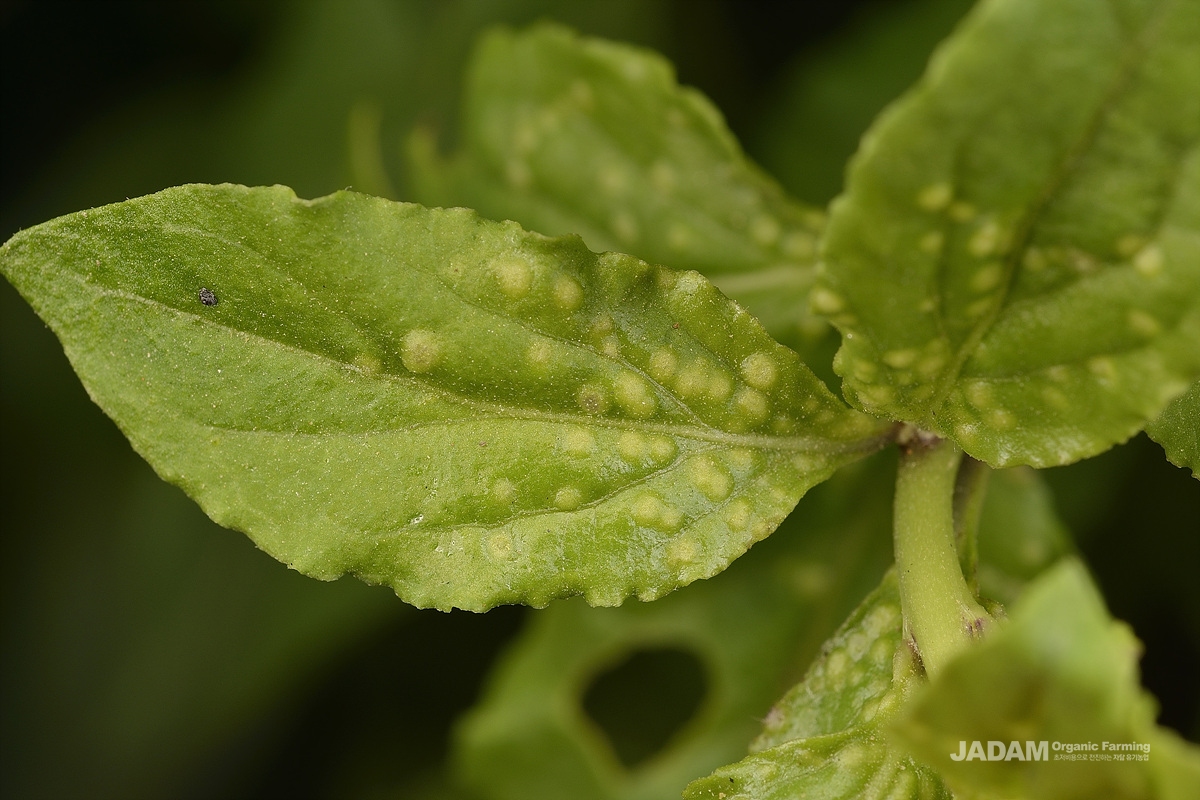 © 2019 JADAM All Rights Reserved


the early stage of damaged symptom
The adult spawns eggs in galls. Its nymph stays inside the gall and moves to another leaf after it becomes an adult. The damaged leaf turns yellow, stop growing and falls down. [Text source: Encyber]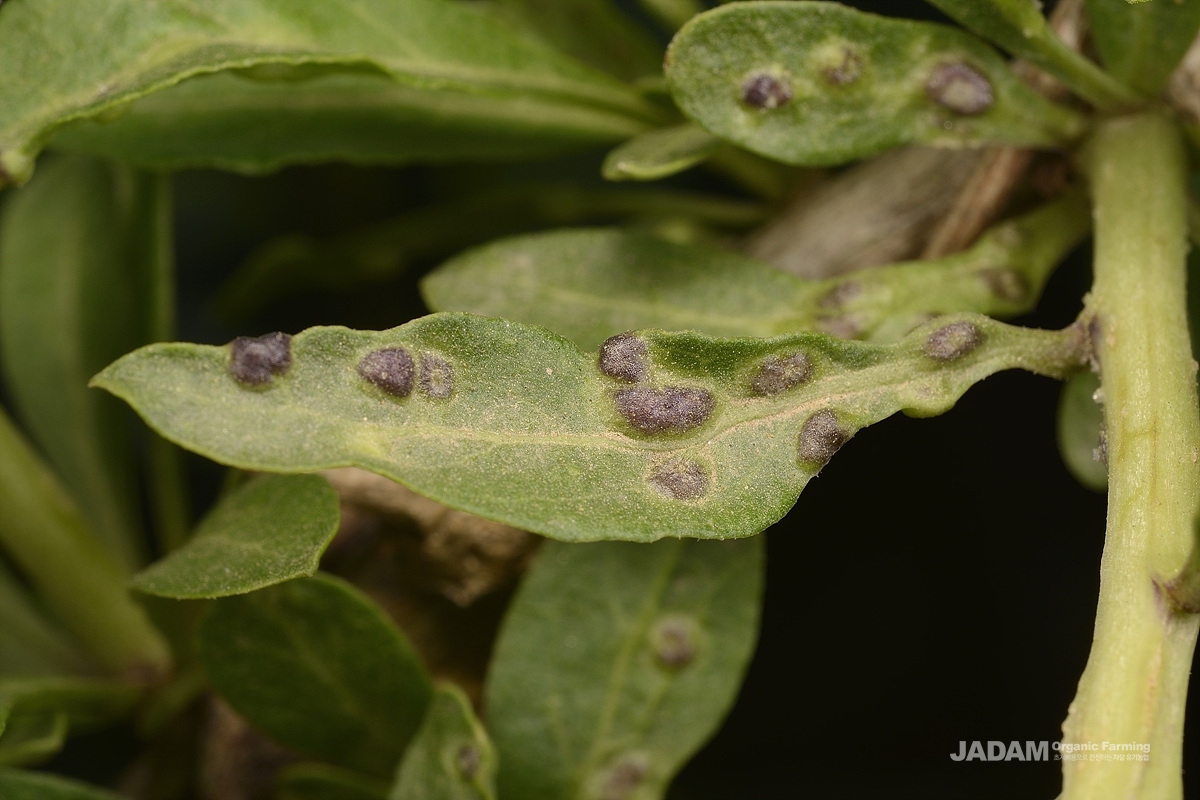 © 2019 JADAM All Rights Reserved
Damaged leaves (insect galls)
​
Translated by Sunyoung Cho
Other articles by Deogkee ParkInterviewed on : 2019.03.28 14:41
<© 2019 Jadam All Rights Reserved>
#Acarina
#Tetranychidae
#Eriophyes
#Matrimony vine pest
#gall
#insect-gall