In the beginning of inventing JWA we've found adding sodium hydroxide instead of potassium hydroxide can make solid type of JWA (soap bar)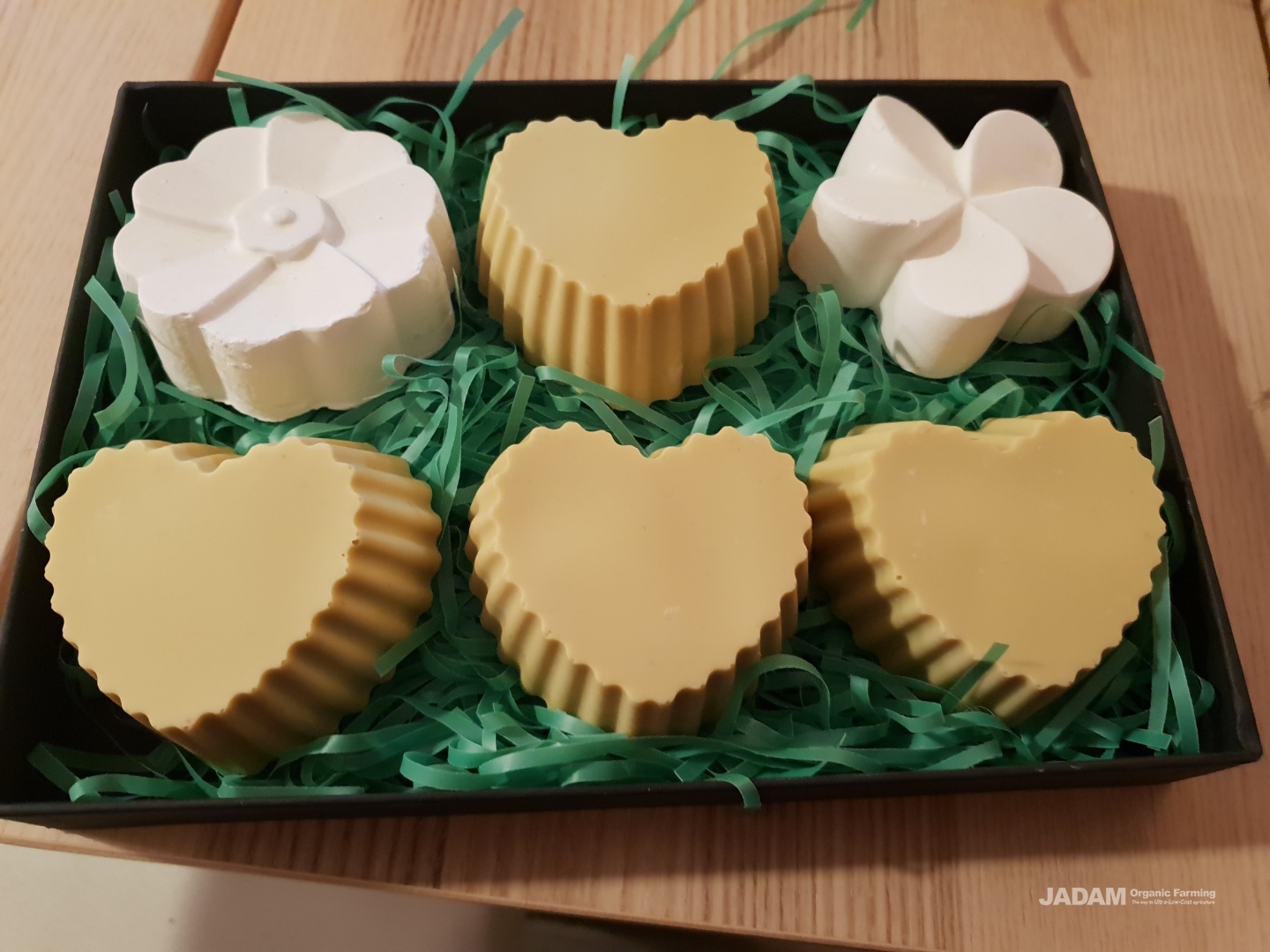 It can be shaped like flower depending on mold.© 2018 JADAM All Rights Reserved
The tool you will need is a hand blender, heat-resistant, plastic container, a small electronic scale, a measuring cup, Gloves, a spoon a Plate and a soap molds or paper cups.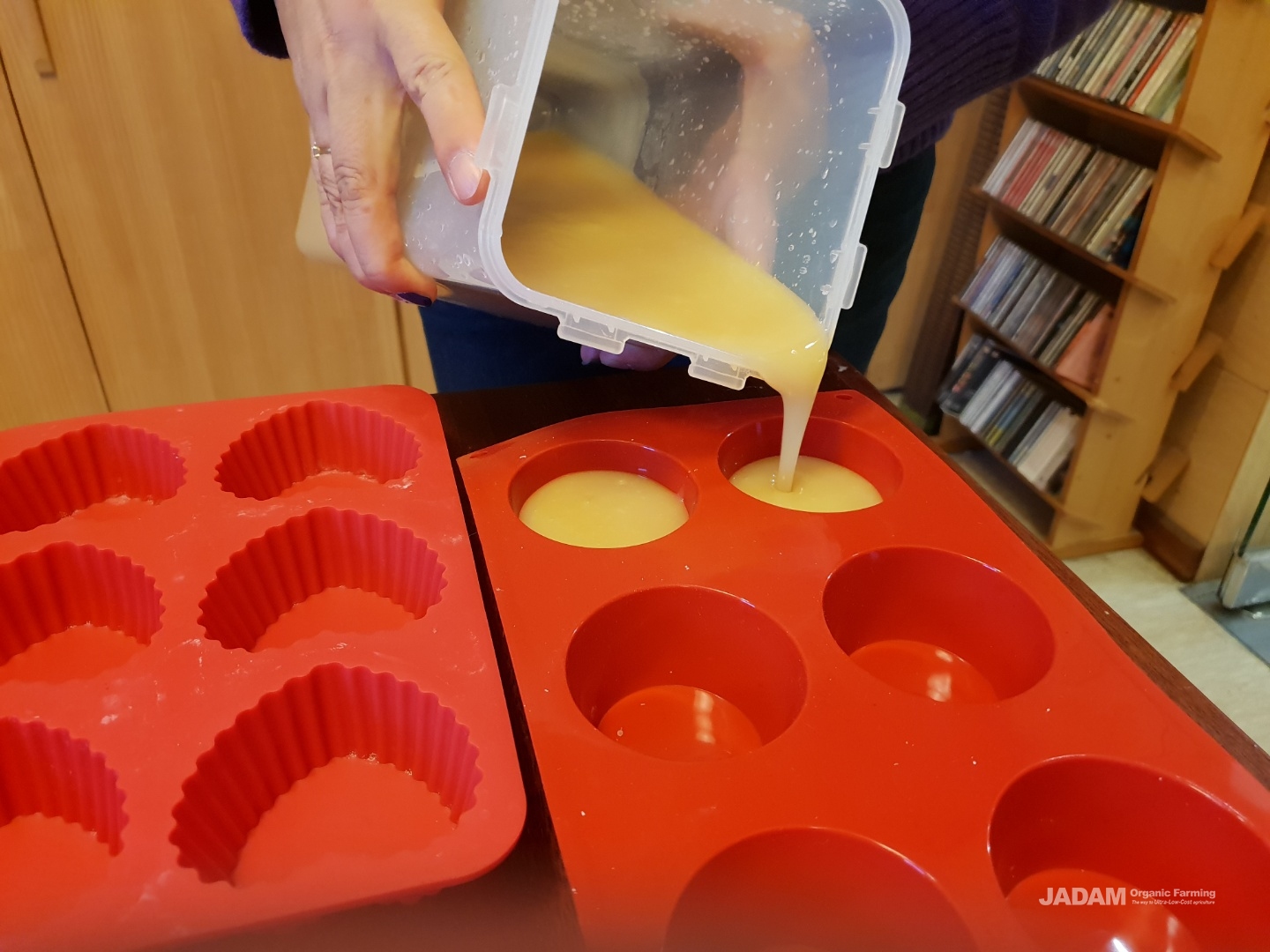 © 2018 JADAM All Rights Reserved
For ingredients, please prepare, sodium hydroxide, water and oil. You can choose any kind of oil. If you want to make something good for the skin, you can use herbal oil as well.
By Watching this video just once, you can make the solid JWA soap.

Translated by Sungwoo Cho
Watch a video (5 minutes):
Other articles by Sungwoo ChoInterviewed on : 2019.01.23 14:50
<© 2019 Jadam All Rights Reserved>