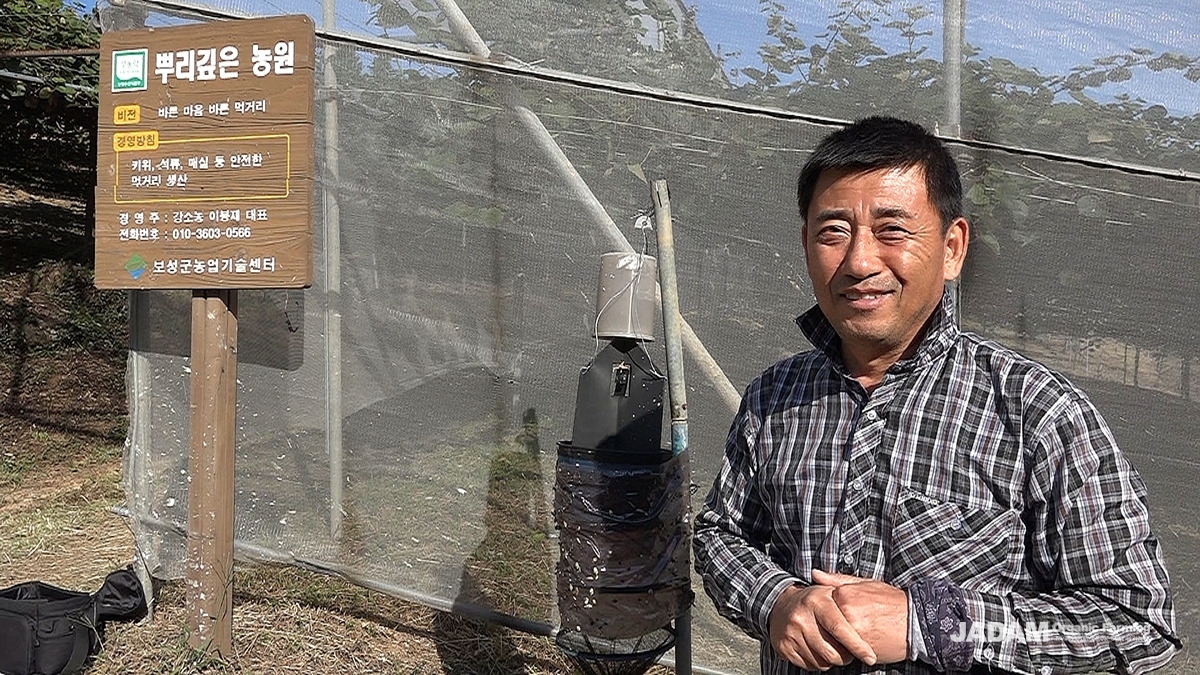 © 2018 JADAM All Rights Reserved
Stink bugs are most problematic pest while cultivating kiwi. It punctures kiwi to have juices inside and that makes kiwi to be soft and get ripen in early stage. Which decreases it's value. Mr, Boongjae Lee installs sticky trap in early May to prevent stink bug attack before the mating season arrives, and it seems to be very effective.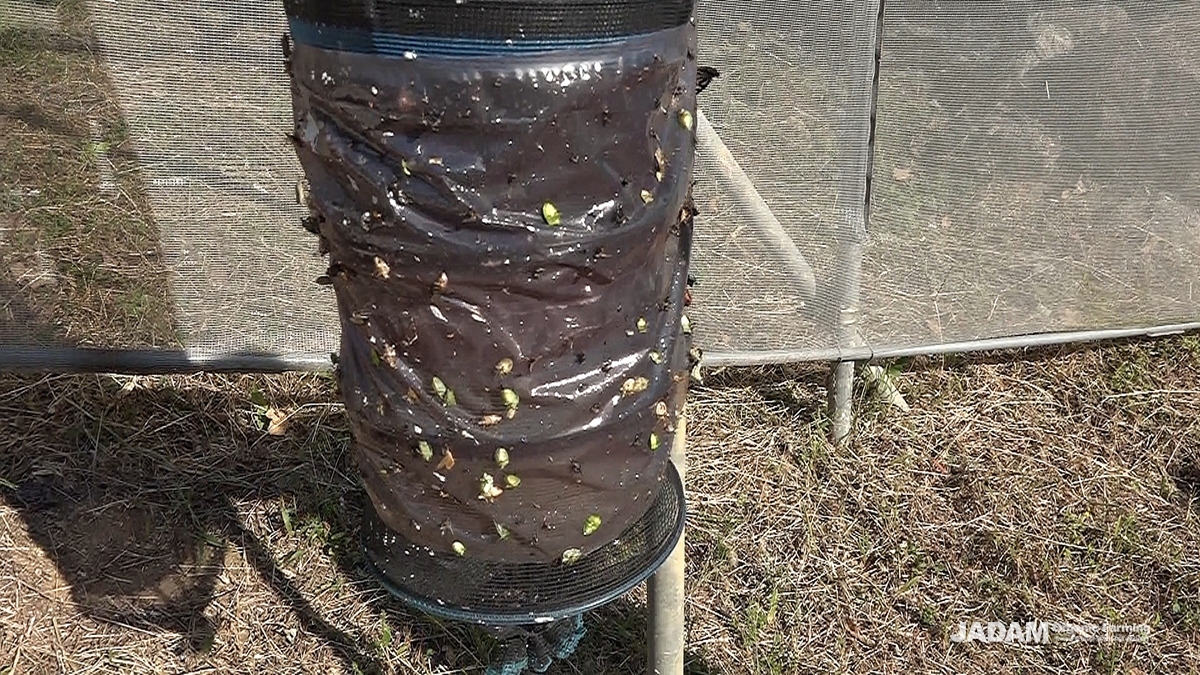 Plenty of stink bugs and many other pest got trapped by attracting them with pheromone.
Canker is considered as cancer in farming and there is no treatment for it. spotting the symptoms in early stage and treating is most effective way of curing. First symptoms is white color milky liquid coming out from brenches then later when liquid gets exposed in the air, the color turns human blood like red color, which looks very scary.
The key to solve this problem is treating it in early stage or growing the tree healthy and strong so that it can have better immunity.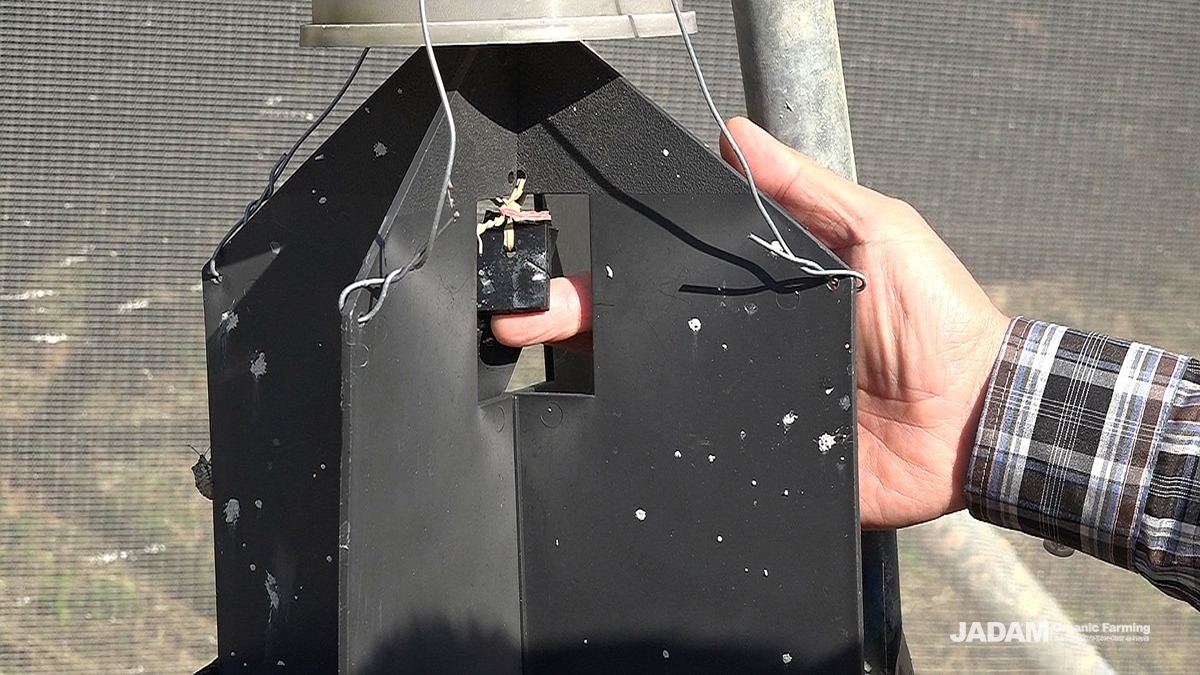 © 2018 JADAM All Rights Reserved
Translated by Sungwoo Cho
(9 minutes)
| | | |
| --- | --- | --- |
| | | Members only (Non-members may view once) |
Other articles by Kyeongho KimInterviewed on : 2018.12.26 17:23
<© 2018 Jadam All Rights Reserved>
##kiwi