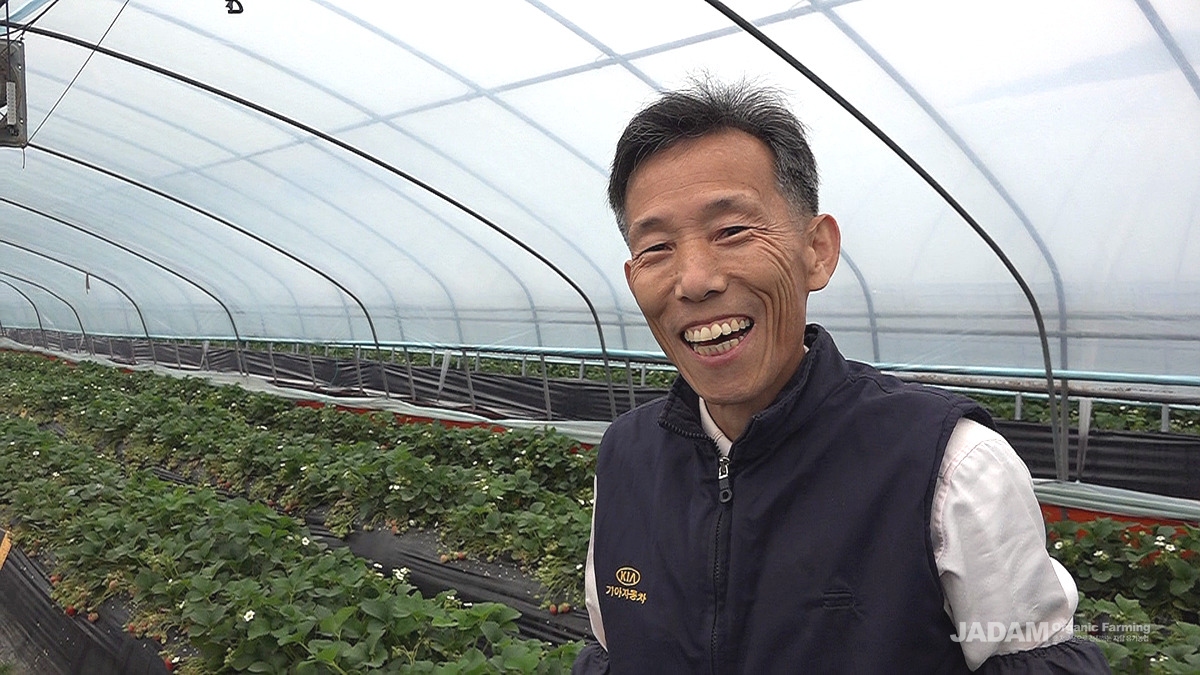 ⓒ 2018 JADAM All Right Reserved
There is Phytoseiid mite inside the box with rice bran and husk. The rice bran is food for it and the husk is its home. Mr. Cho received Phytoseiid mite from Korean Farming Tech Center on end of January. It is not as active as he thought because of the cold wearther. To get active it needs temperature at least highter than 10°C.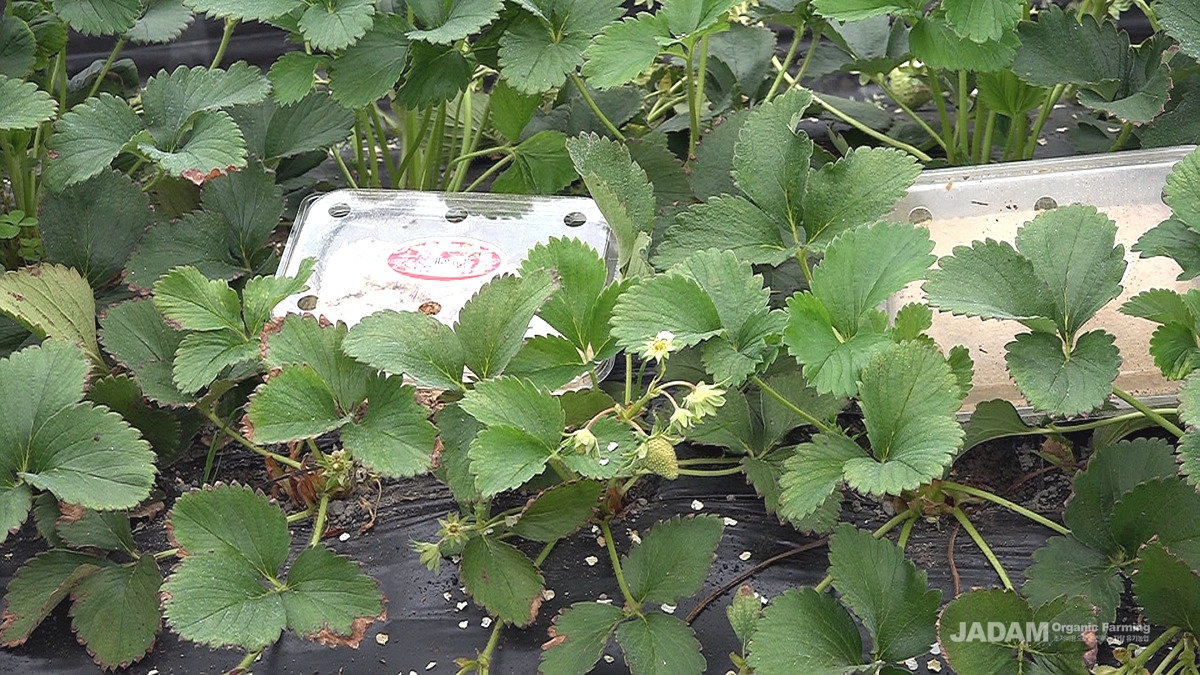 ⓒ 2018 JADAM All Right Reserved
The idea of this is to place mite's natural enemy till April. So that it can clear up and has control on mite. Mr. Cho has been researching various ways to control mites with JWA, JHS and even by increasing the humidity with wrapping vinyl plastic on top of strawberry plants.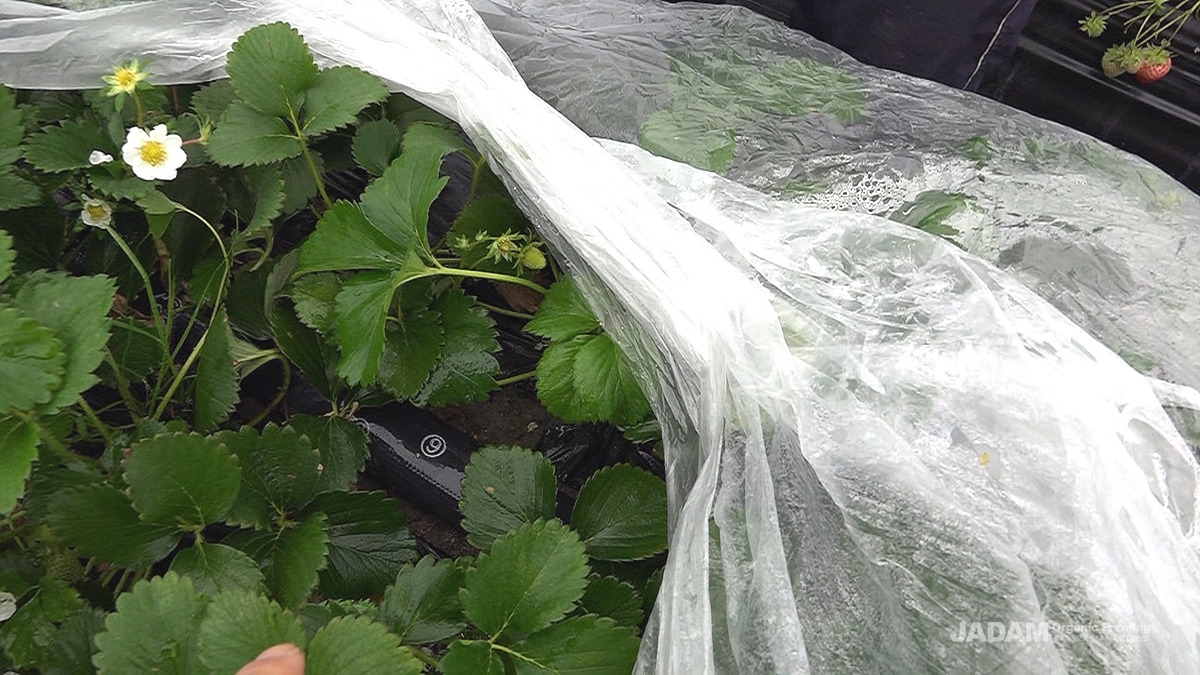 ⓒ 2018 JADAM All Right Reserved
Translated by Sungwoo Cho
| | | |
| --- | --- | --- |
| | | Members only (Non-members may view once) |
Other articles by Kyeongho KimInterviewed on : 2018.07.23 14:52
<© 2018 Jadam All Rights Reserved>
#Bokhee Ju
#strawberry