In the leaf mold of mountains live millions of different indigenous microorganisms. Use leaf mold as the starter for cultivating microbes. Feed microbes boiled potatoes and add sea salt for minerals. Apply this microbe solution intensively before transplanting and regularly after. It greatly helps root settlement and salt accumulation. It is effective against nematodes and preventing many soil-borne diseases.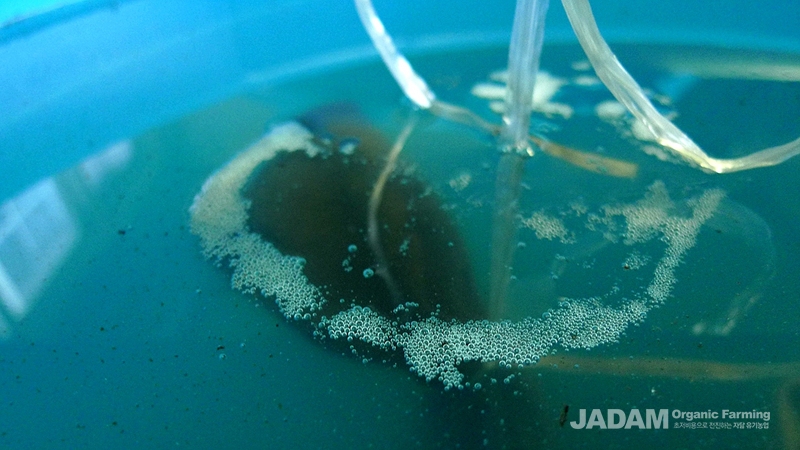 Bubbles start to get larger.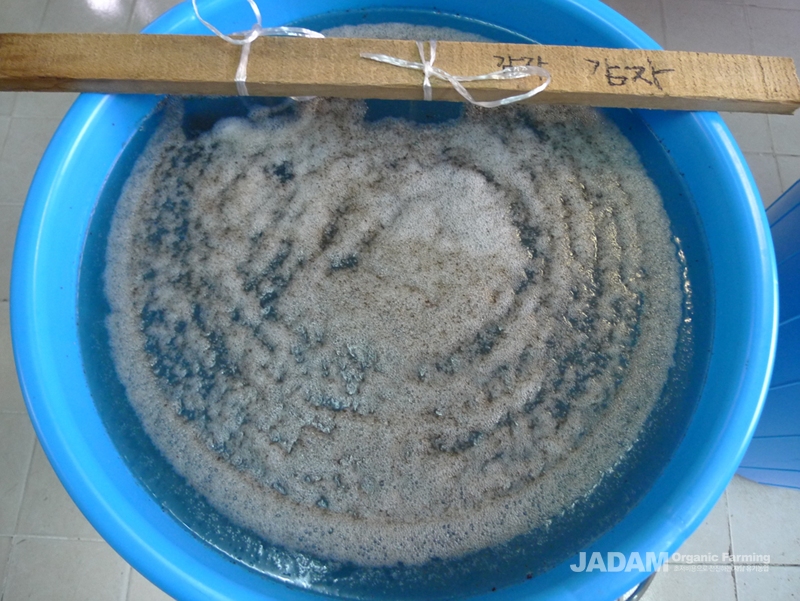 When foam is vigorous, it is complete기포가 왕성하게 일어나고 원형이 완전한 형태로 이뤄지면 배양이 완성된 것이다.
- Watch vidoe (18 min)
Other articles by Youngsang ChoInterviewed on : 2016.12.26 09:41
<© 2016 Jadam All Rights Reserved>
#Youngsang Cho
#Jadam
#microorganism
#potatoes