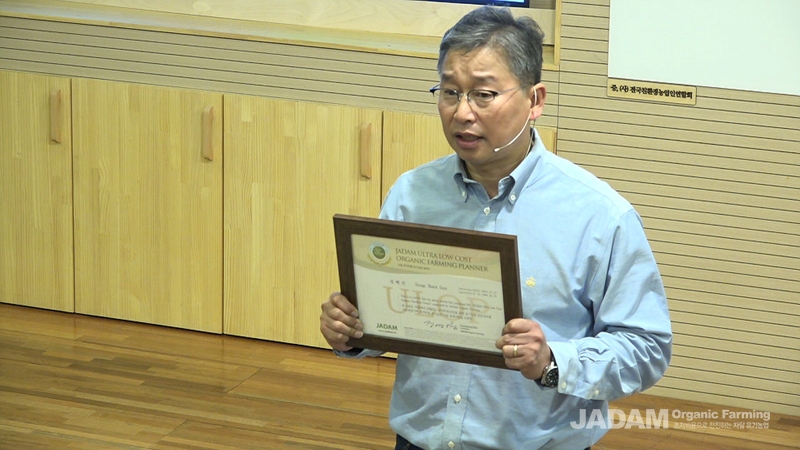 This certificate is to boost the farmer's confidence. Become independent from the corporations., restore sovereignty.
Mr. Cho was deeply influenced by Laozi. Laozi taught him that struggle and conflict is not the way to go. Through Laozi, Mr. Cho imagined a new system of farming that was like water. Water seeping into everybody's hearts. So easy, so profitable, so attractive. That is why Jadam is SESE (Simple, Easy, Scientific, Effective).
Jadam tries to bring farming back to the farmers. Jadam farming system is easy and farmers can easily become masters of it. We pray that this movement spread throughout the world. That is why we do not patent our knowledge but disclose and share.
- Watch video (17 min)
Other articles by Youngsang ChoInterviewed on : 2017.01.03 17:02
<© 2017 Jadam All Rights Reserved>
#Youngsang Cho
#Jadam
#natural pesticide
#Jadam pamphlet