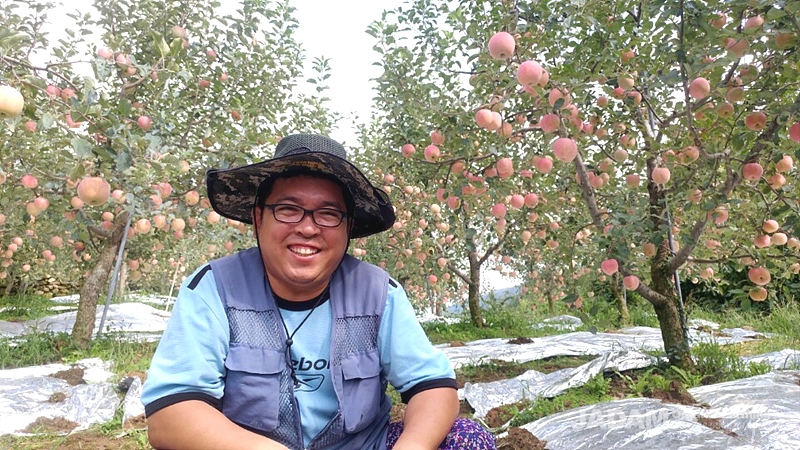 Mr. Yoon smiles in front of his apples that are starting to color.
This year's weather was especially punishing. Heat and drought struck heavily nationwide. Fruit trees are no exception. I went to Mr. Yoon's farm in Danyang to check out how Jadam farm was doing.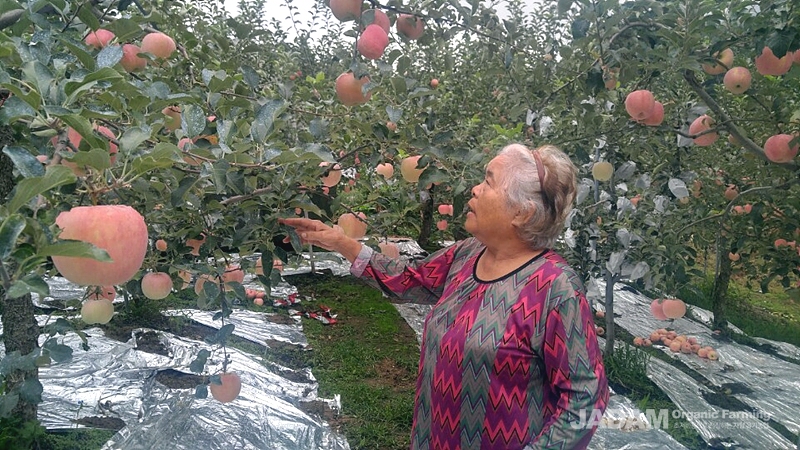 Mr. Yoon's mother observes her apples.
Mr. Yoon also had difficulty due to the weather. Drought was especially serious. However, his apples managed with Jadam method were doing great. They were coming of color, being ready for sale for Korean Thanksgiving.
- Watch video (4 min)
| | | |
| --- | --- | --- |
| | | Members only (Non-members may view once) |
Other articles by Muncheol RyuInterviewed on : 2016.09.08 21:07
<© 2016 Jadam All Rights Reserved>
#Younghwa Yoon
#apple