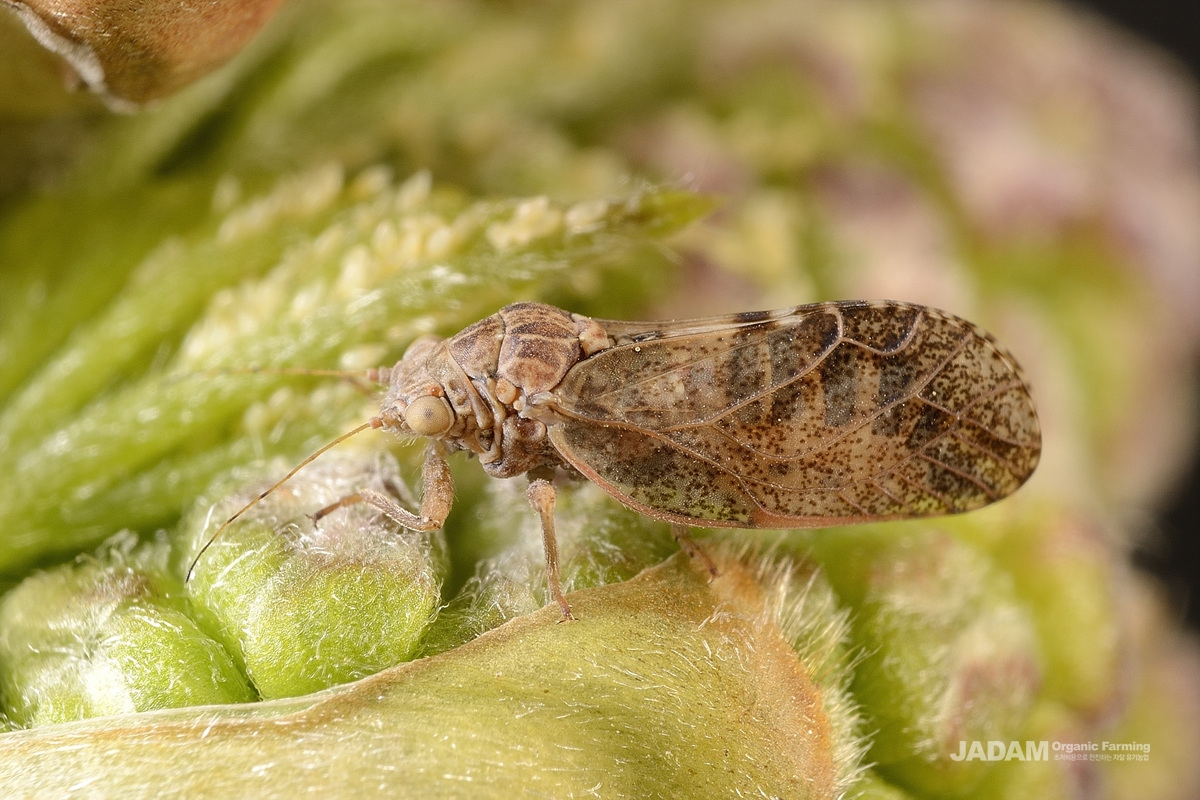 © 2019 JADAM All Rights Reserved
Mulberry Psyllid adult (after wintering)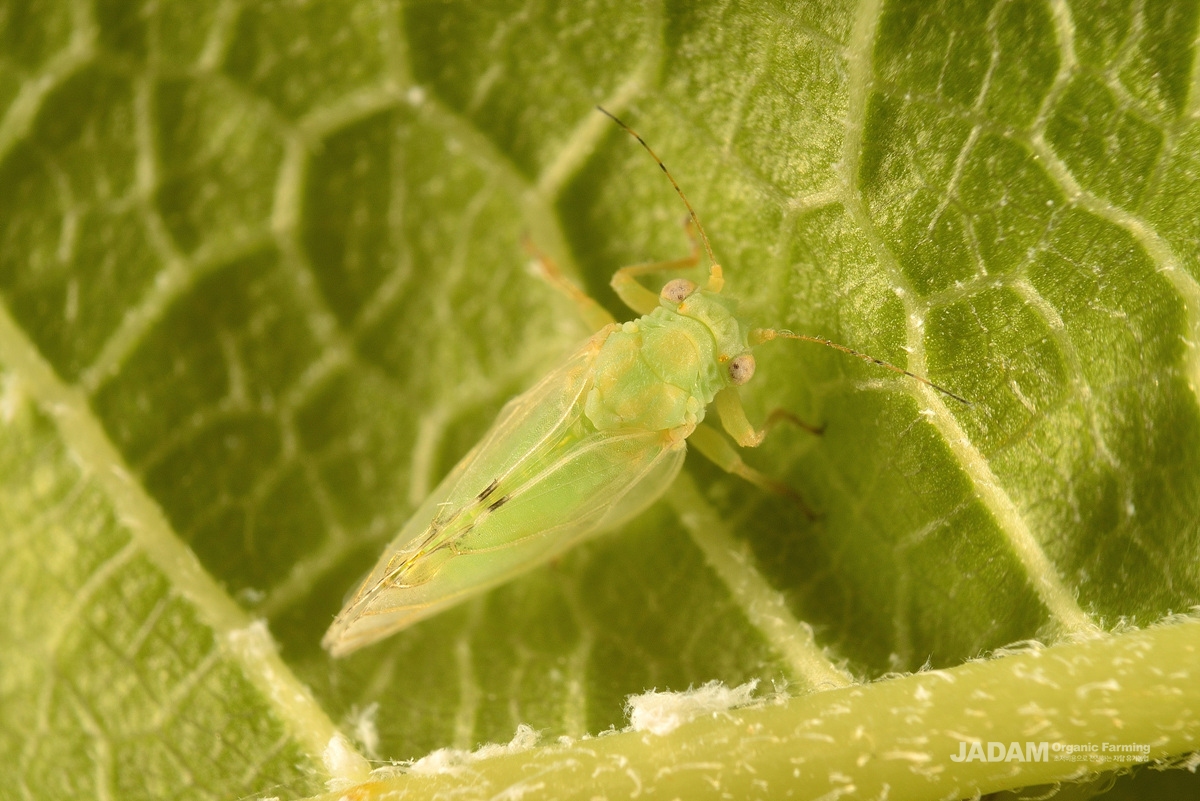 © 2019 JADAM All Rights Reserved
Summer type of Mulberry psyllid adult
Mulberry Psyllid
Hemiptera, Chermidae
О Scientific name:
Anomoneura mori
Schwarz
О English name: mulberry psyllid
О Size: The body length of the Mulberry Psylid adult is 3~4mm, and its nymph is less than 3mm.
О Host: Mulberry tree
О Distribution: Korea, Japan, China, Taiwan and more.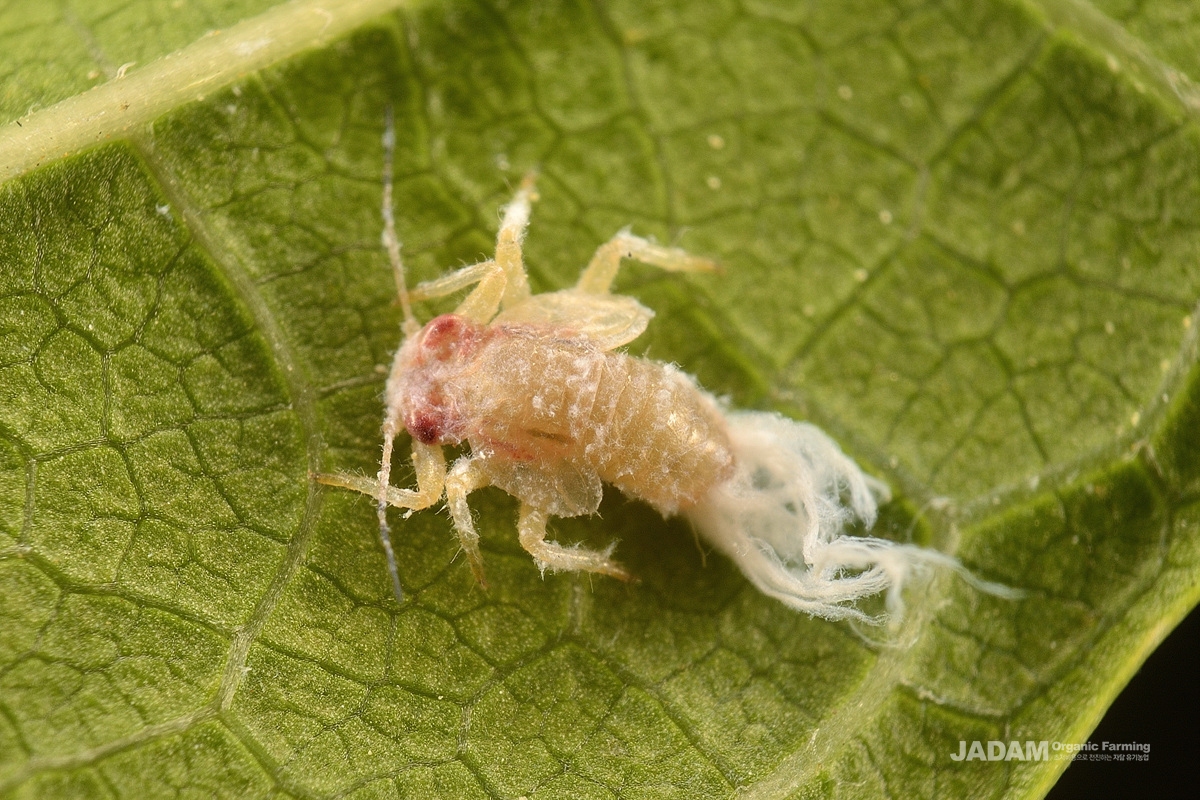 © 2019 JADAM All Rights Reserved
Mulberry psyllid pupa
​​
The body length of female mulberry psyllid adult is around 3~4mm. Its head is close to a triangle and it is yellowish green or dark brown. It appears once a year and stays over the coldest season on the grass. The female adult spawns around 10~50 eggs or 200~300 during early May. The size of an egg is around 0.3 mm and it is oval. It hatches out after 18 days.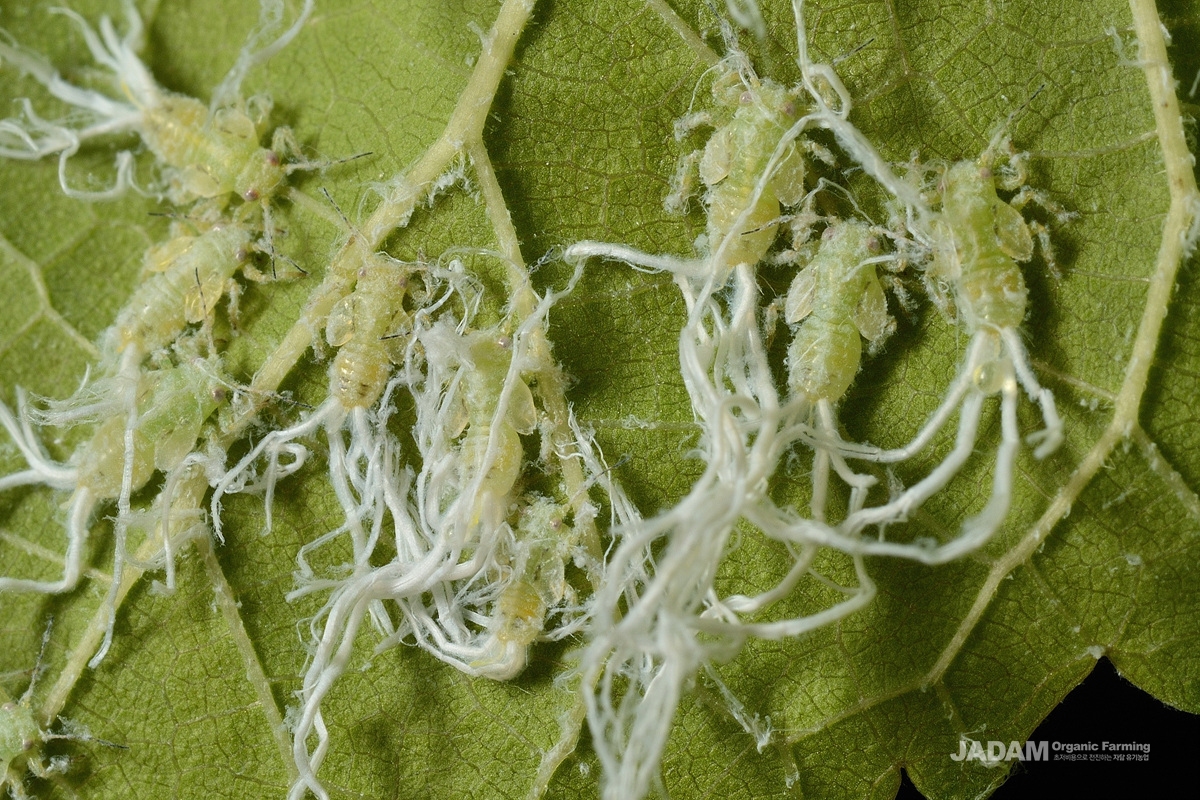 © 2019 JADAM All Rights Reserved
Mulberry psyllid nymphs
The body length of its nymph is around 3 mm. There is which wax like lines at the edge of its stomach. The adult insect started to appear from late July. The process of growth of Mulberry psyllid is an egg, larvae, and adult. It is incomplete metamorphosis. Many mulberry psyllids occur in mountainous areas and poorly ventilated areas. Its nymphs stay as a group and suck the juice of the leaves and cause damages. Therefore, the leaves turn shrinking and yellowing.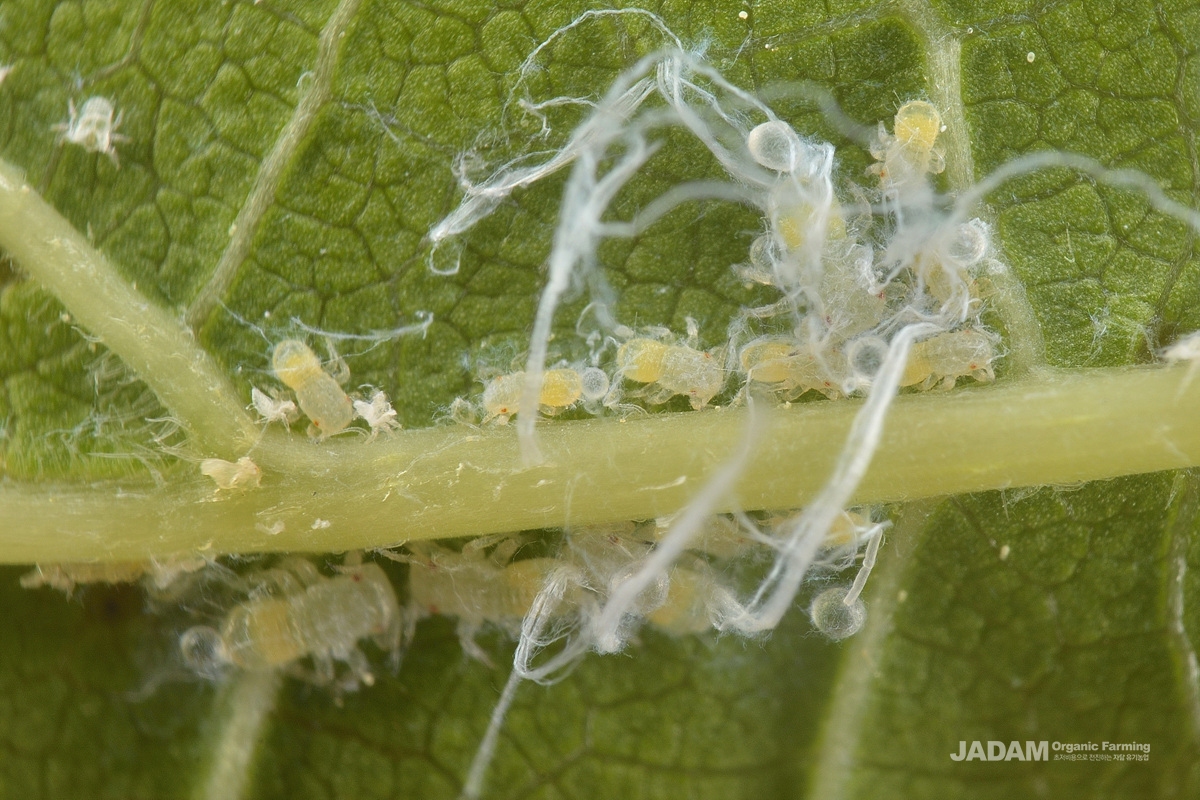 © 2019 JADAM All Rights Reserved
First and second instar of Mulberry psyllid nymphs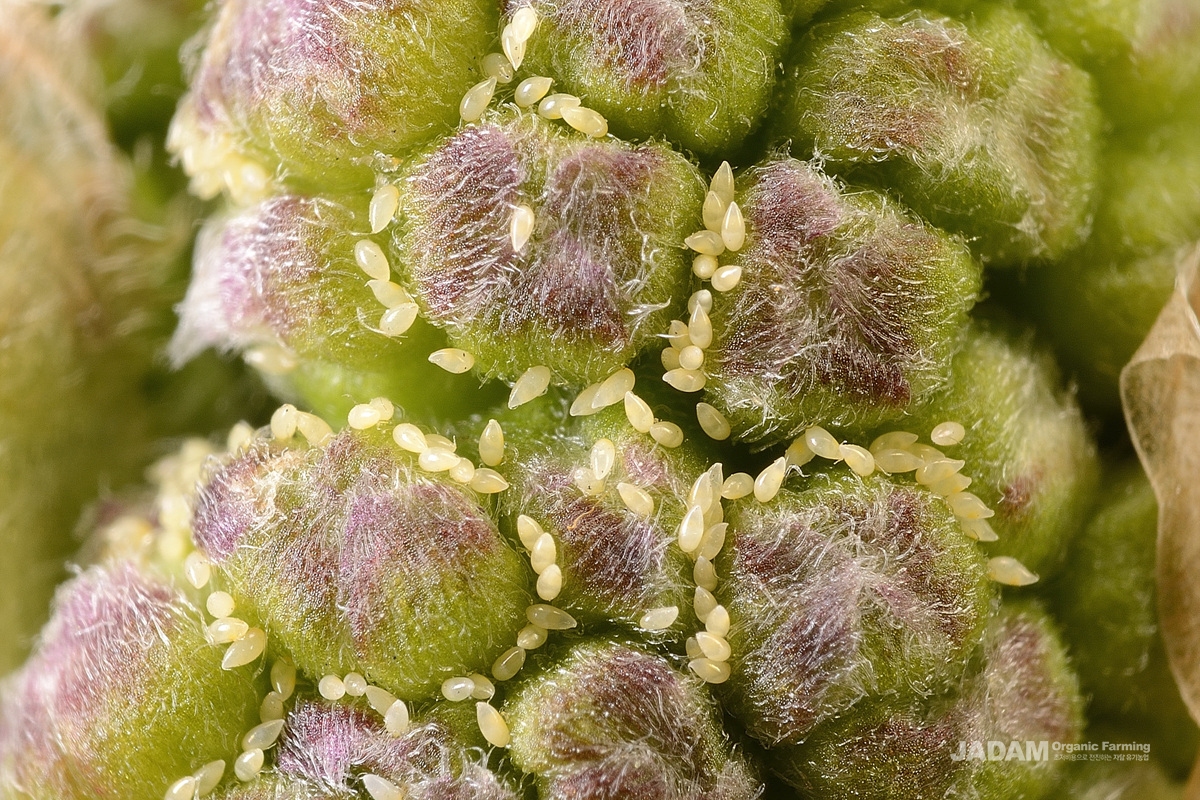 © 2019 JADAM All Rights Reserved
Eggs of mulberry psyllid
It does not cause direct damage to mulberry, but it lowers the value of feed for silkworm. In particular, in the case of the mulberry field, it becomes difficult to pick the mulberry. Therefore, you must control mulberry psyllid. To control it, you should spray the pesticide 2 to 3 times at 3-day intervals during winter. Once a mulberry field has been damaged, it must be controlled because it occurs every year. [Text Source: Doosan Encyclopedia]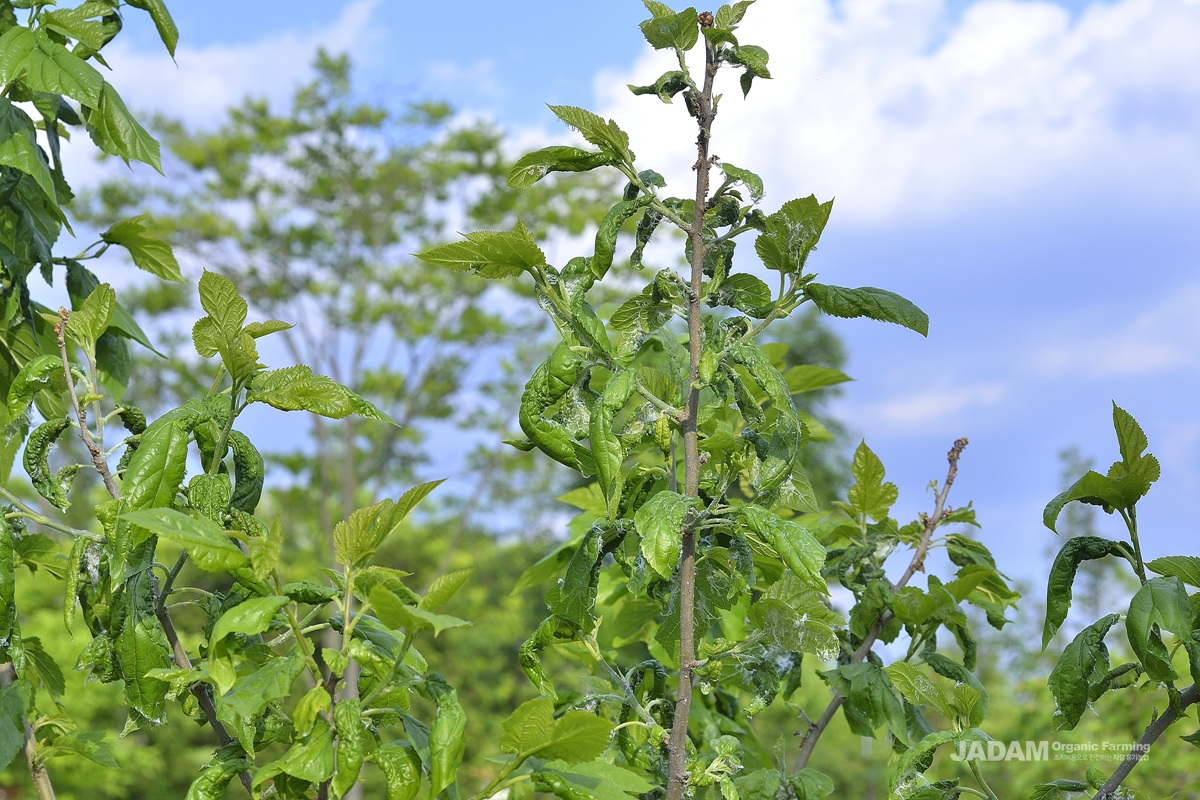 © 2019 JADAM All Rights Reserved
​
Translated by Sunyoung Cho
Other articles by Deogkee ParkInterviewed on : 2019.02.15 15:50
<© 2019 Jadam All Rights Reserved>
#Hemiptera
#Chermidae
#Anomoneur
#Mulberry tree
#tree pest
#fruit tree pest