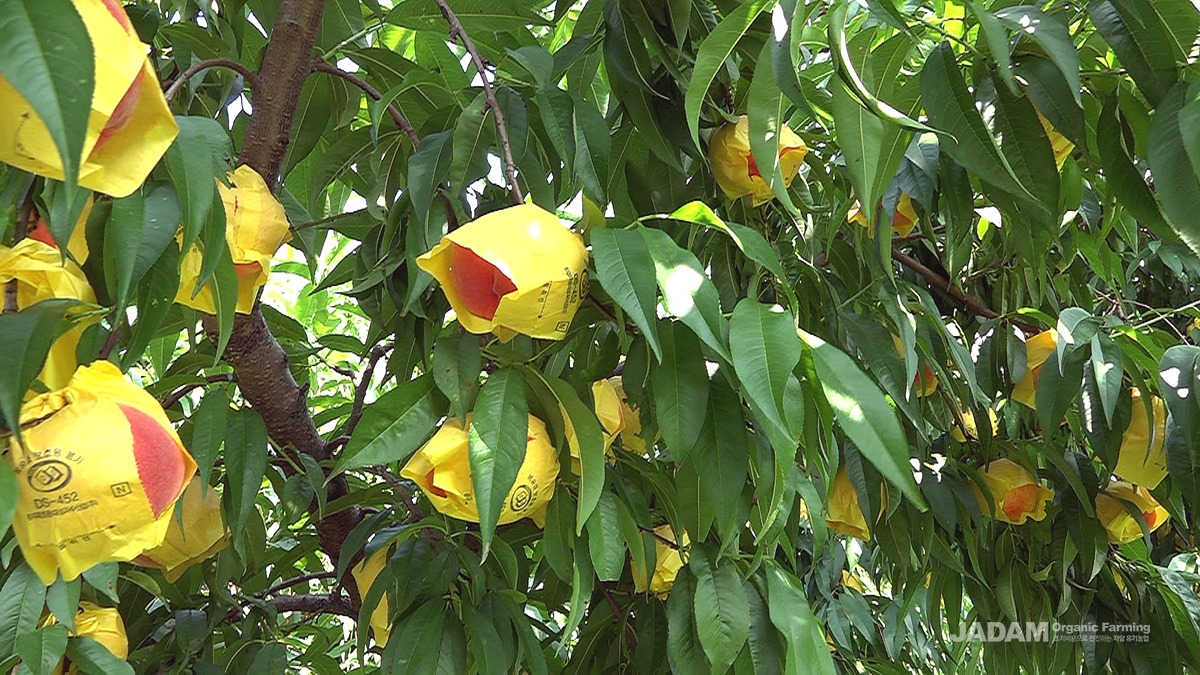 ⓒ 2018 JADAM All Right Reserved
Youngshik Lee has 2 and half acres of peach orchard. To control pest, he applies it 10 to 15 times with a mist and dust sprayer. In terms of the amount of pesticide, 200 L to 250 L are used. However, it is difficult to apply it until it get dripping wet with the mist and dust sprayer, so he uses 500 L of pressure washer. With the pressure washer, he apply only 3 times.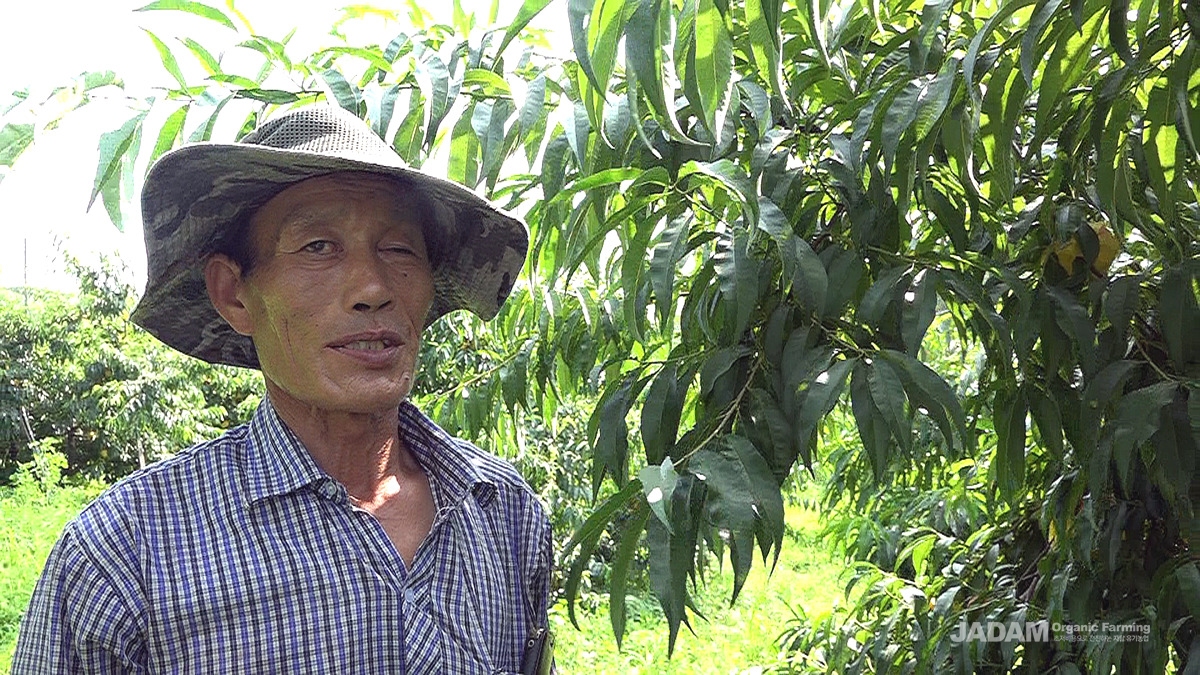 ⓒ 2018 JADAM All Right Reserved
He tried many popular pesticides to control pest but he still suffered due to anthracnose and gray mold during harvest. There were many damaged fruits. However, after he used JS (JADAM Sulfur) and JWA (JADAM wetting agent) once a week (or once in 10 days) with mist and dust blower and pressure washer, the damage by anthracnose and gray mold had dramatically decreased during harvest. He harvested double amount in this year.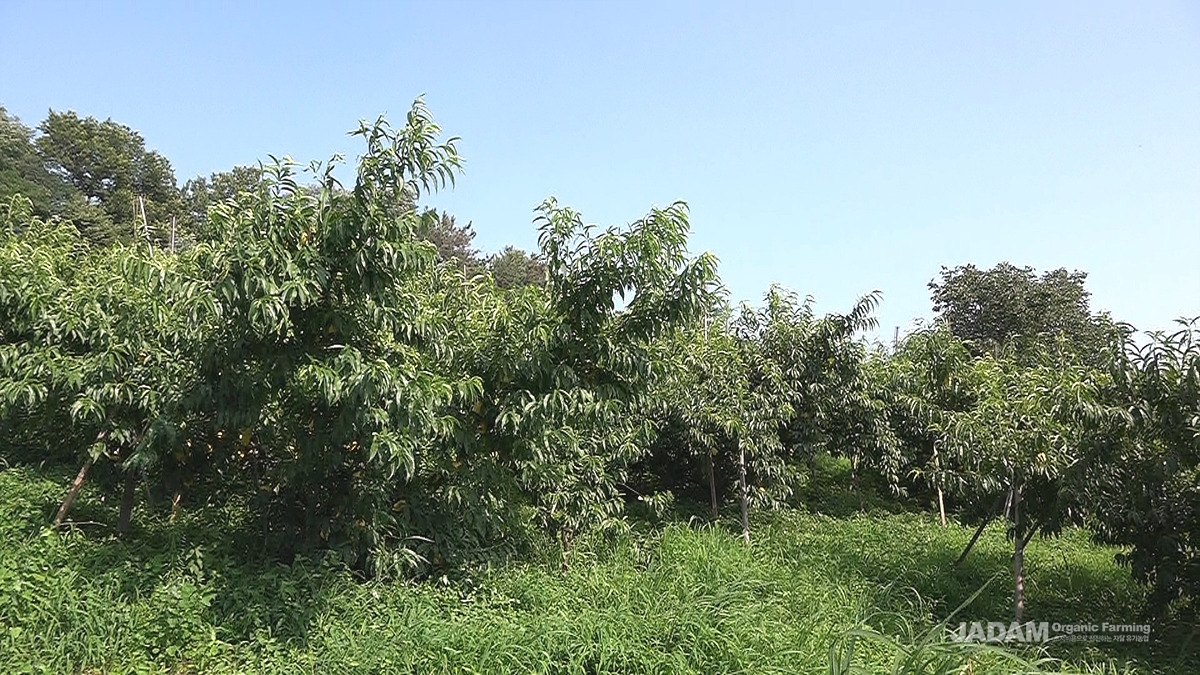 ⓒ 2018 JADAM All Right Reserved
He spent around $10,000 for chemical pesticide last year, but he spent only $300 after he used JADAM method; he made 100 L of JS and 400 L of JWA. Moreover, he harvested double amount from last time. In terms of cost, it decreased dramatically.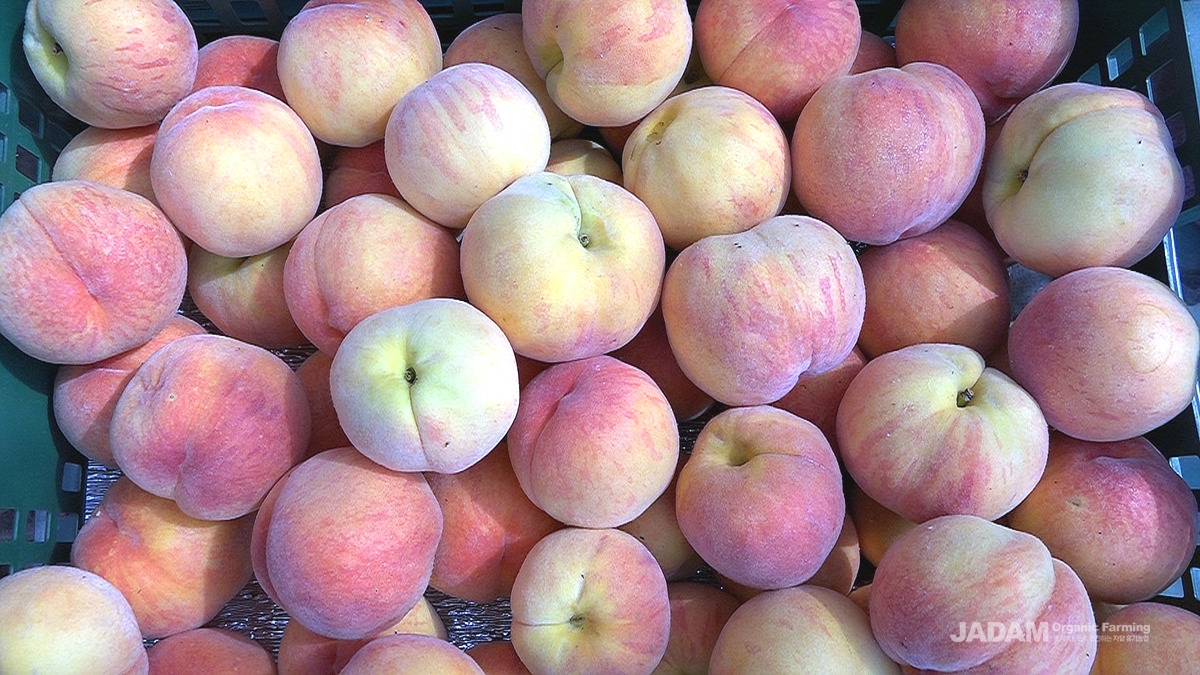 ⓒ 2018 JADAM All Right Reserved
Translated by Sunyoung Cho
| | | |
| --- | --- | --- |
| | | Members only (Non-members may view once) |
Other articles by Kyeongho KimInterviewed on : 2018.08.28 11:45
<© 2018 Jadam All Rights Reserved>
#Iksan
#Youngshik Lee
#Peach