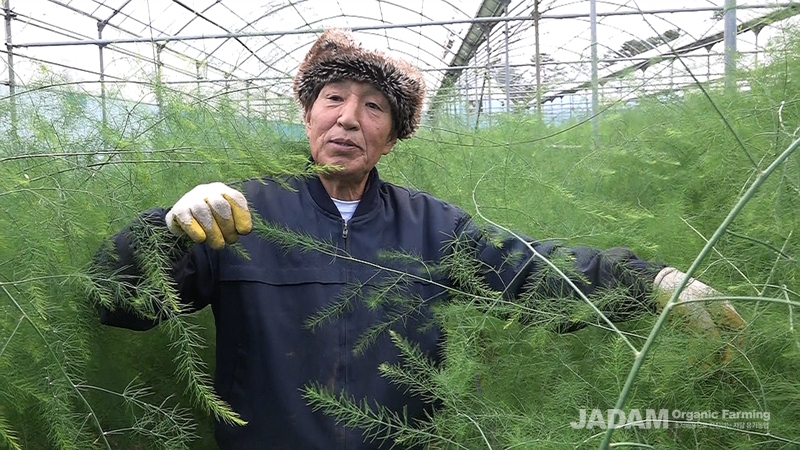 Asparagus reaches out 70~80 cm to the side. You need sufficient spacing.
Mr. Lim started asparagus 14 years ago when it still wasn't well known in Korea. He studied overseas trend and concluded it would be profitable. He learned that it takes 3 years for harvest, but when he did it, it only took 10 months.
Agriculture extention stations taught him that he plant the rows 1.25 m apart, and each plant 25 cm apart. However, his experience proved otherwise. Rows need to be at least 1.5 m apart, and plants 35 cm. Spacing is important for air flow. Bad air flow means lots of pests and diseases, difficulty for workers to move around, and less yield despite the concentrated planting.
- Watch video (6 min)
| | | |
| --- | --- | --- |
| | | Members only (Non-members may view once) |
Other articles by Kyongho KimInterviewed on : 2016.12.01 10:01
<© 2016 Jadam All Rights Reserved>
#Jeju
#Dongjin Lim
#asparagus