Raw matter- 30 days or 3 months
2022-08-18 22:53:20
|
read: 669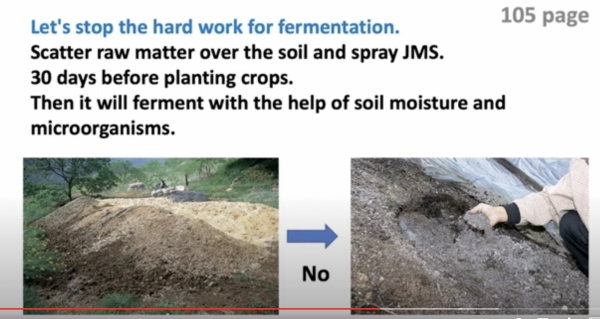 Hi there I had a few questions about spreading raw matter:

1. In the book it says to spread raw matter 3 months before planting. However in the attached image from the JADAM YouTube, it says 30 days. Is there a simple way to decide how long to wait?

My next questions are something I have seen some disagreement/confusion about among JADAM followers in English speaking countries:

2. Is "unfermented compost" mentioned in the book the same as "raw matter"?

3. When you say "fermented compost" are you simply referring to composted matter ("finished" compost)?
2022-08-18 22:53:20