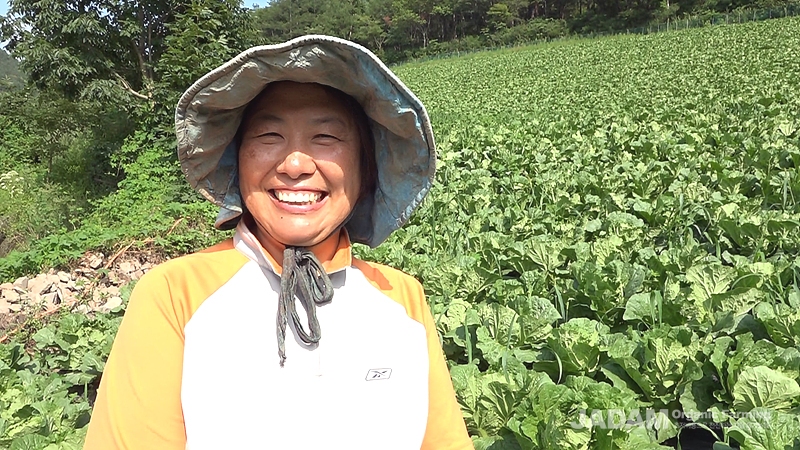 ⓒ JADAM All Rights Reserved 2016
Hakyoung Lee is a JADAM donator. She works as secretary for Environment-friendly Farmers Association of Gangwon province. She farms with her husband in Taebaek city. She had her Natural Farming training in 1997 in Goesan school. Since 2007, she practiced Jadam organic farming. .
She planted 3.3 ac of summer cabbage first week of July. It take 65-70 days to harvest. She did not do enough soil treatment with solution of indigenous microbes before planting. That seems to be the reason why roots were diseased after big rain..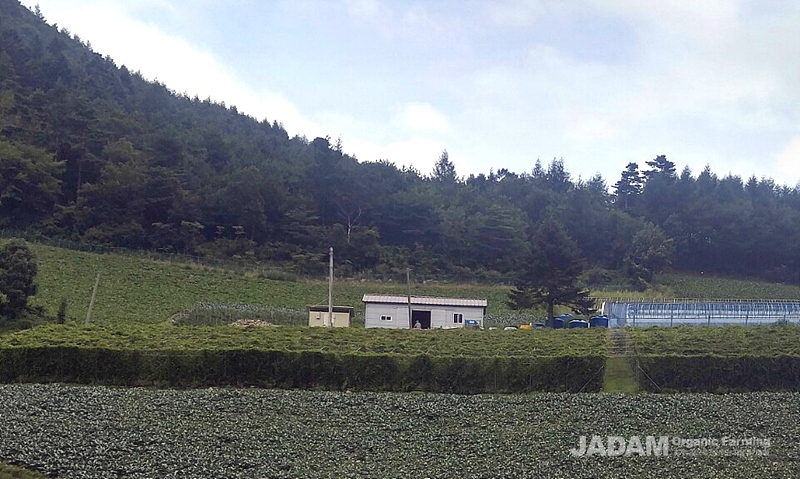 ⓒ
JADAM All Rights Reserved 2016
Farms in Taebaek were busy harvesting summer cabbage. However, many were diseased due to abnormally high temperature. However, Ms. Lee's cabbages were healthy and energetic. She had surprisingly little pest and disease damage. She frequently applies natural pesticide and fertilizer. She sprays twice a week: once calcium input, once pesticide.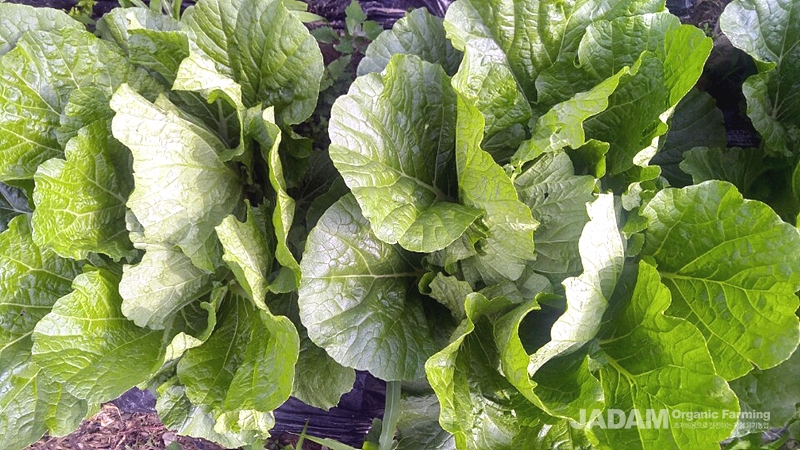 ⓒ

JADAM All Rights Reserved 2016


정식 40일째 자닮식 유기농 배추. 싱싱하고 벌레와 균 피해가 미미하다.
For growing cabbages, you need to take care of root rot, root knot nematode, click beetle, wire worms, aphids. Ms. Lee has confirmed with her experiments that Jadam no. 12 JNP is effective in controlling wireworms.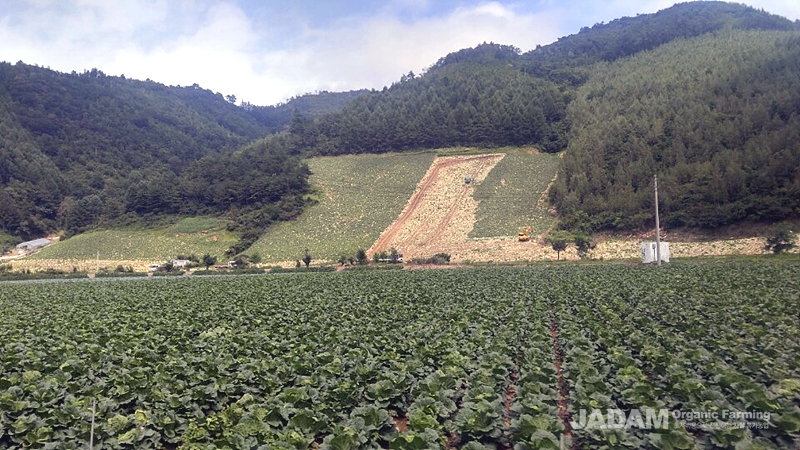 ⓒ
JADAM All Rights Reserved 2016
Ms. Lee says:
"You either do organic or you don't do it. There is no half. There is no going back."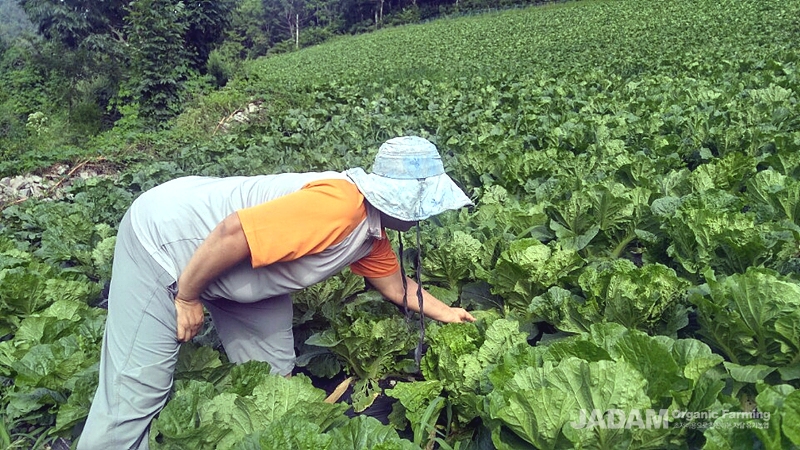 ⓒ
JADAM All Rights Reserved 2016
- Watch video (11 min)
| | | |
| --- | --- | --- |
| | | Members only (Non-members may view once) |
Other articles by Muncheol RyuInterviewed on : 2016.08.13 22:44
<© 2016 Jadam All Rights Reserved>
#Hakyoung Lee
#cabbage
#wireworm
#click beetle