Tenthredinidae is recorded as a pest but there is only few information about it. However, I found an allantus luctifer on an apricot tree, fortunately, I could record its life cycle. Sawfly is not easy to raise. I found a parasitic bee while raising a sawfly but I could not confirm it.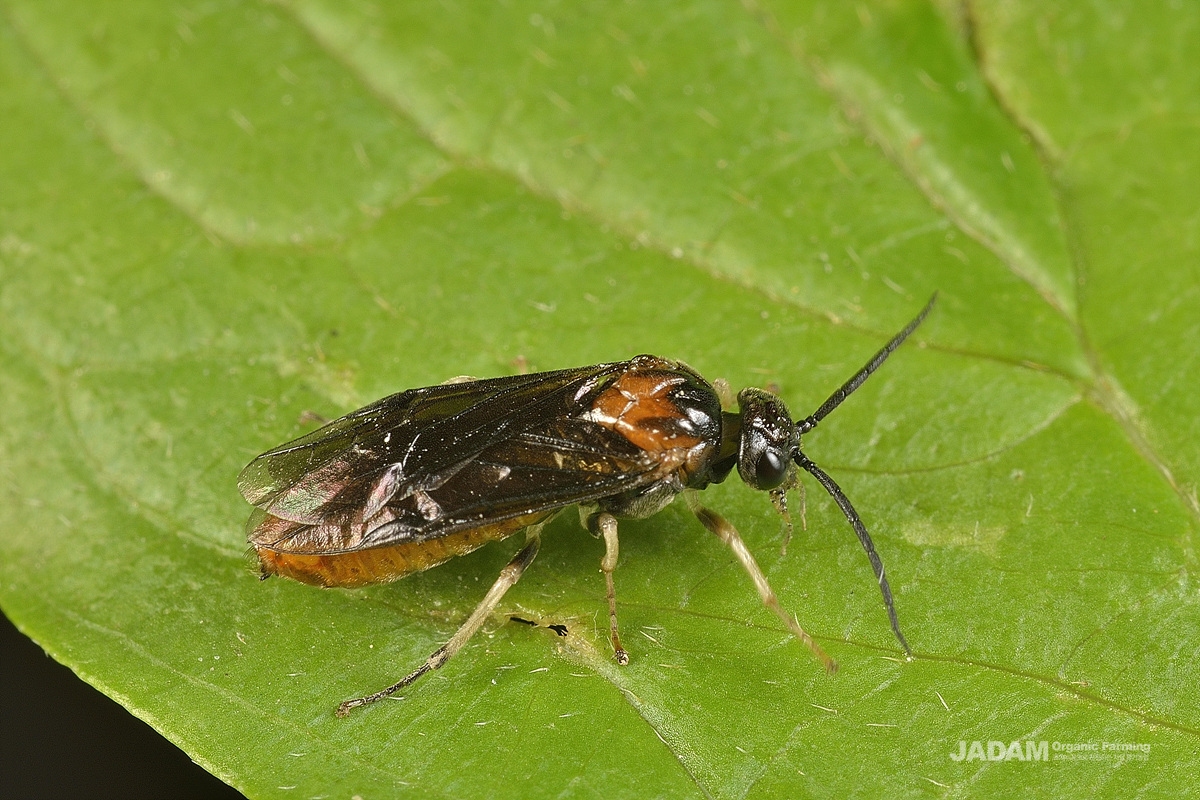 © 2016 JADAM All Rights Reserved
allantus luctifer adult
Allantus luctifer
Tenthredinidae.
Scientific name: Allantus luctifer (Smith)
Size: the body length of an adult is around 15mm
Hosts: Japanese apricot tree, apricot tree, ballad singer and more
Distribution: Korea, Japan and more
Allantus luctifer's body color is grayish-green color and its head and the edge of its stomach are yellow. It is black around their compound eye. There is a big black dot following their spiracle. When it receives a stimulus, its body rolls up and puts its edge of the stomach up. This insect appears on a ballad singer during fall and stays over the coldest season around there. From May, it gives serious damage to Japanese apricot tree and an apricot tree.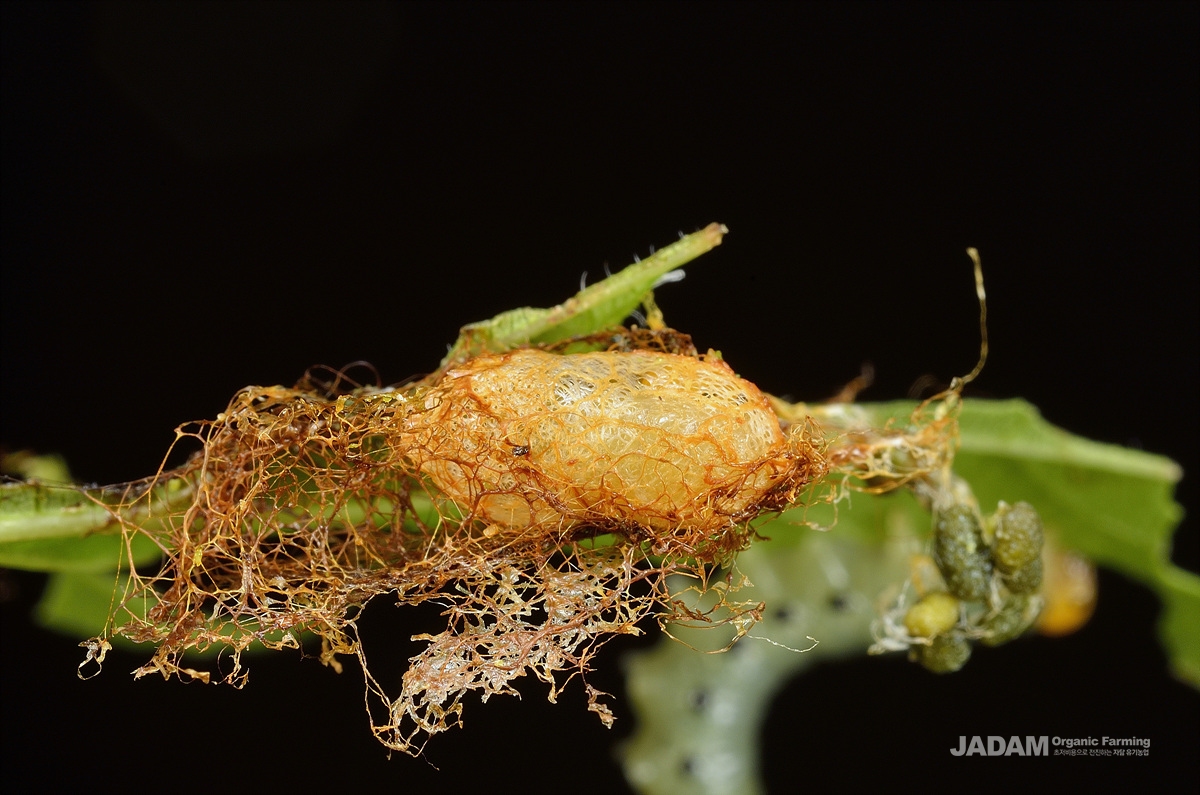 © 2016 JADAM All Rights Reserved
allantus luctifer pupa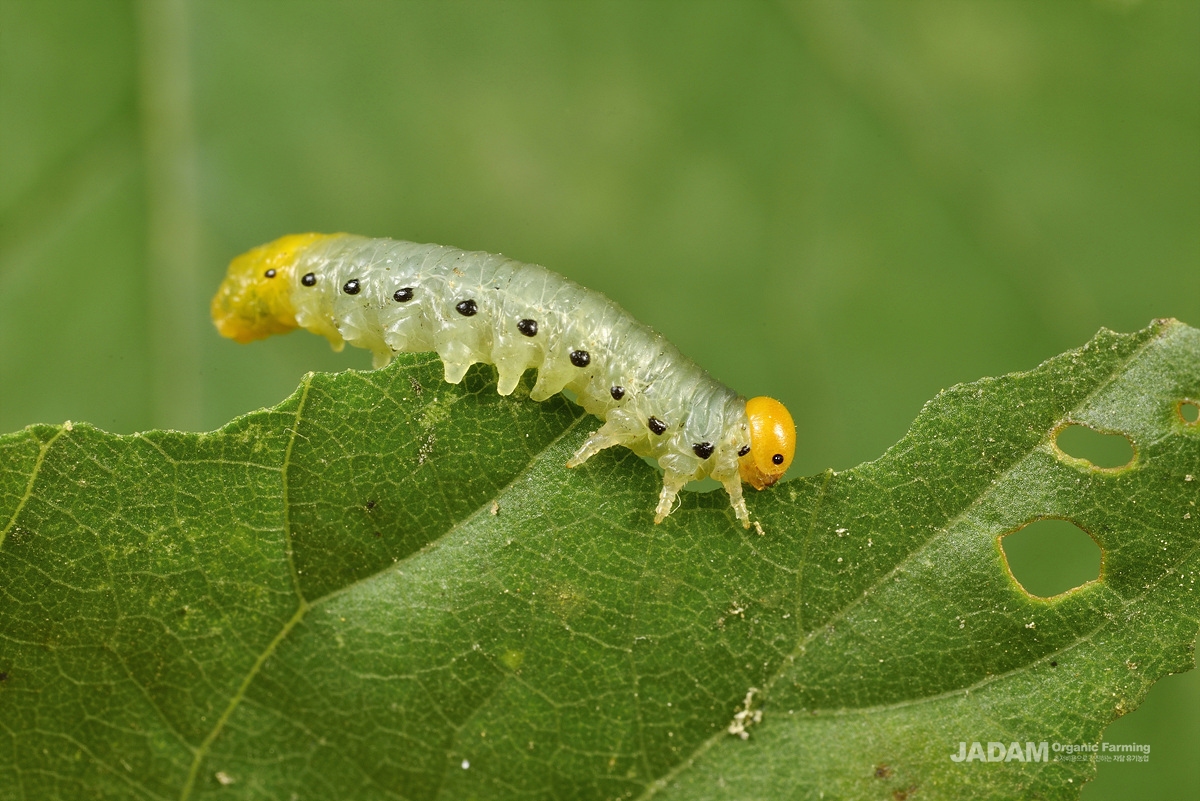 © 2016 JADAM All Rights Reserved
allantus luctifer larva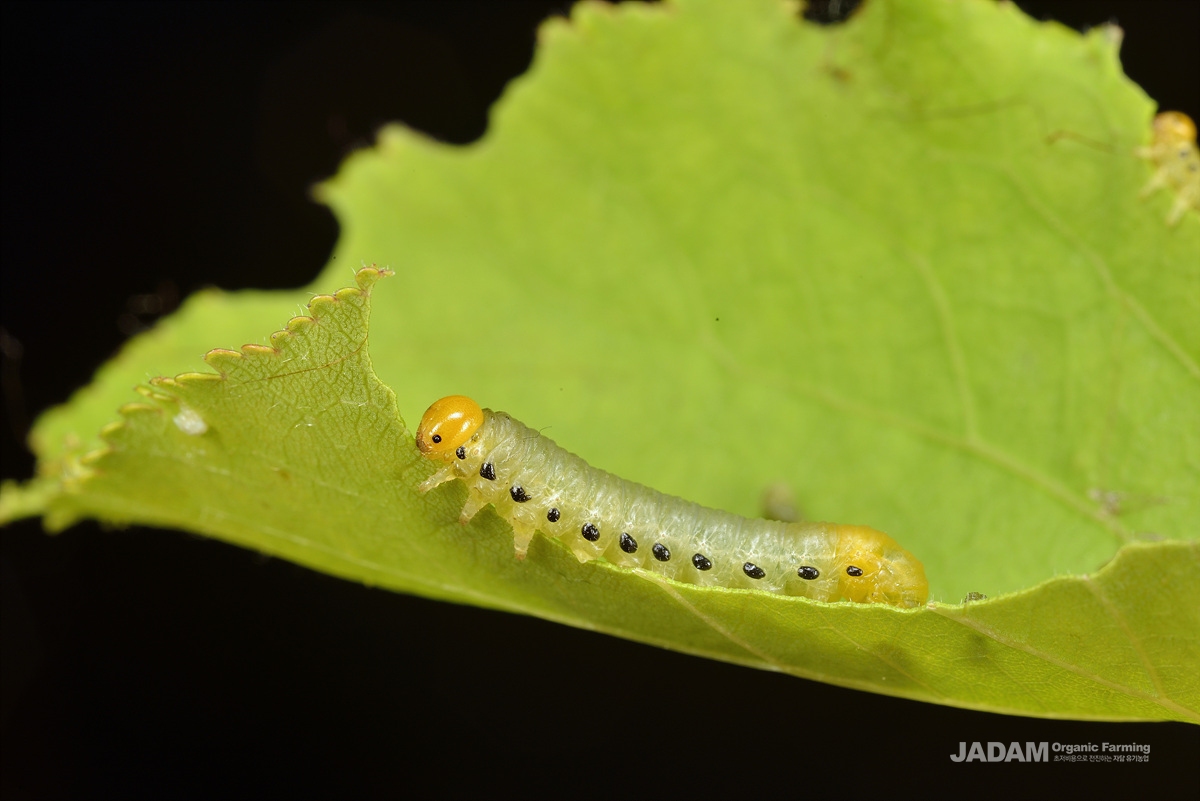 © 2016 JADAM All Rights Reserved
young allantus luctifer larva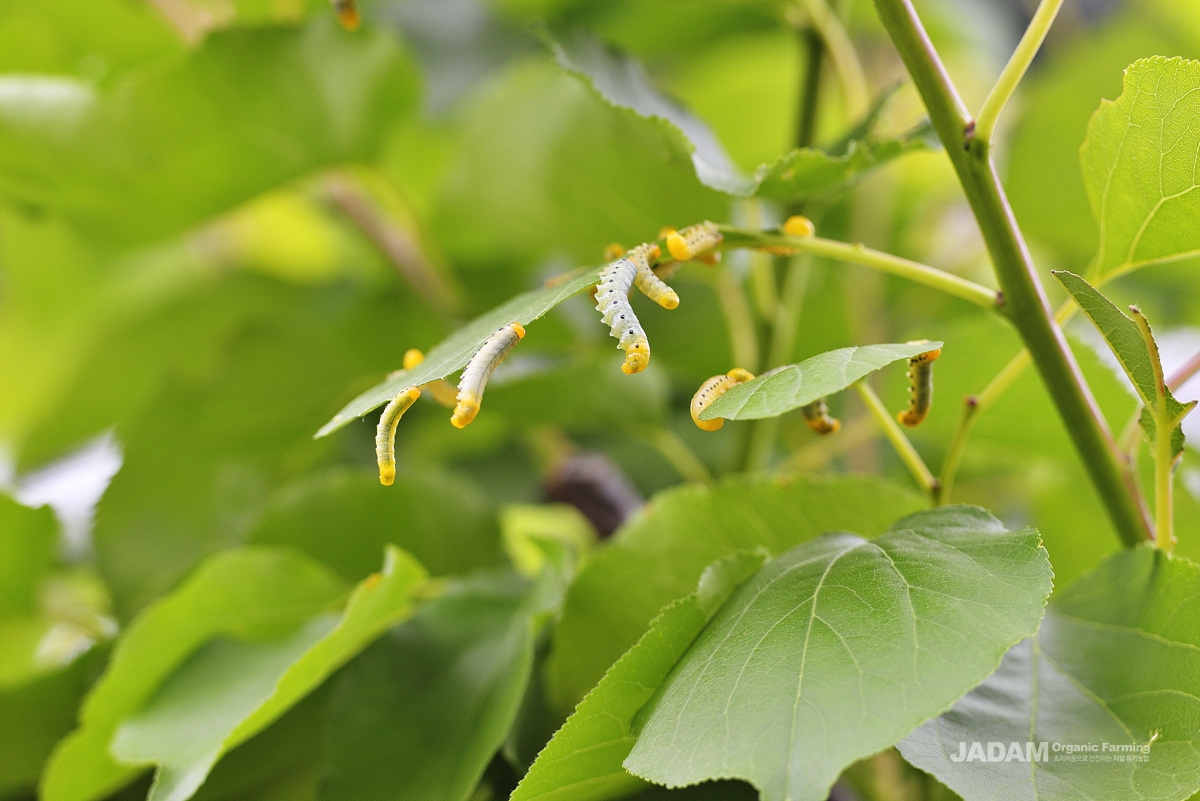 © 2016 JADAM All Rights Reserved
damaged apricot tree by allantus luctifer in spring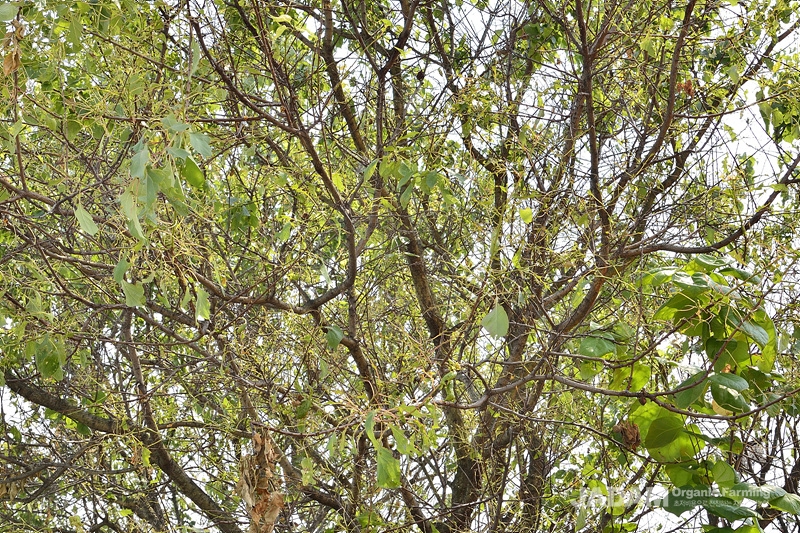 © 2016 JADAM All Rights Reserved
damaged apricot tree by allantus luctifer in summer
© 2016 JADAM All Rights Reserved
spawning allantus luctifer
† generally it spawns on the edge of a leaf or between mesophyll

Translated by Sunyoung Cho
Other articles by Deogkee ParkInterviewed on : 2016.07.01 03:10
<© 2016 Jadam All Rights Reserved>
#logging
#Tenthredinidae
#apricot tree
#Japanese apricot tree