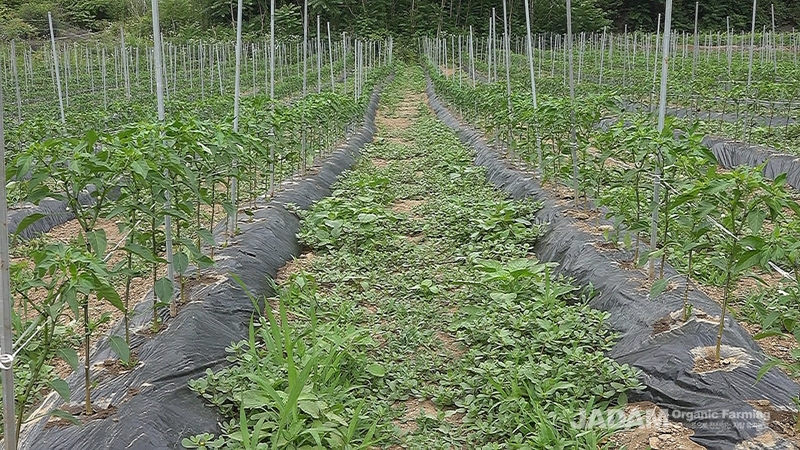 ⓒ
JADAM All Rights Reserved 2016
When you broadcast the rye seeds is important. It has to be sowed right before rain, or else weeds will take over. Mr. Ryu's recommendation is to sow rye in autumn instead of spring.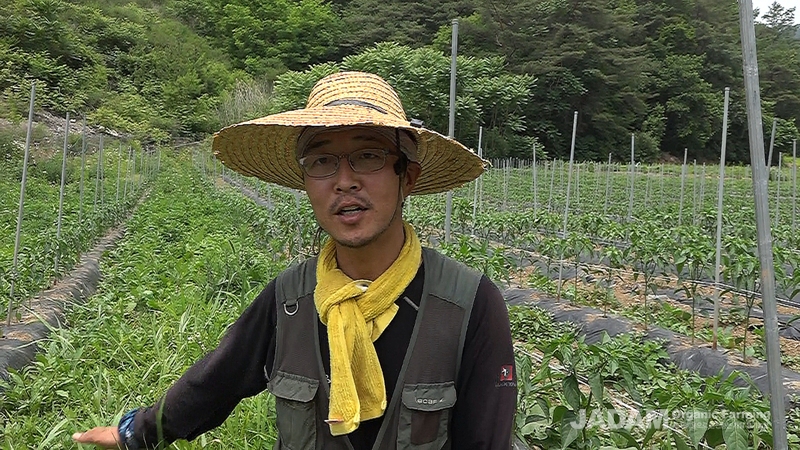 ⓒ
JADAM All Rights Reserved 2016
Mr. Ryu says "See these all kinds of grass growing? I tried to make conditions similar to nature. If you are worried about weeds taking away nutrients, you can apply fertilizer and cut them down. They ferment well with rain and turn into fertilizer."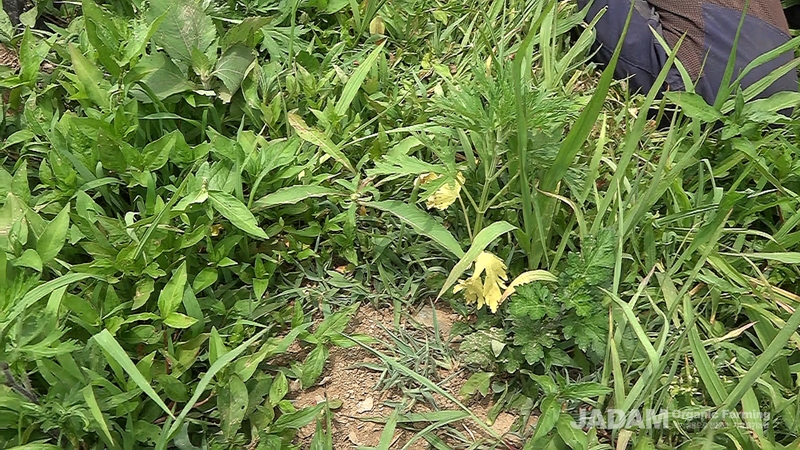 ⓒ
JADAM All Rights Reserved 2016
- Hankyul Farm of Damyang:
http://blog.naver.com/mcryu92
- Watch video (6 min)
| | | |
| --- | --- | --- |
| | | Members only (Non-members may view once) |
Other articles by Hyunho ChaInterviewed on : 2016.06.20 10:24
<© 2016 Jadam All Rights Reserved>
#Muncheol Ryu
#pepper
#cover crop
#weed
#rye