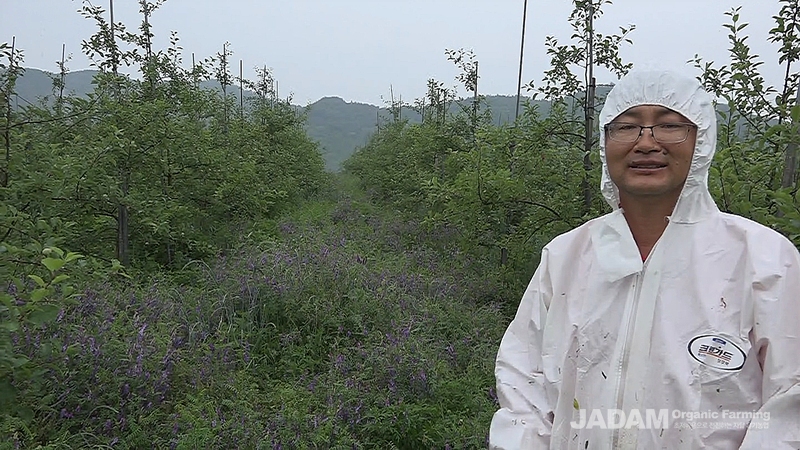 ⓒ JADAM All Rights Reserved 2016
Mr. Lee started preparing his apple farm 8 years before retiring from his government service. He started growing cover crop. Every year, he sowed hairy vetch seeds. However, the area is too high and cold, so hairy vetch isn't doing so great.
He cuts grass only once a year, in September. He says it is to signal the trees that autumn is herre. At first, trees did not even flower. After 6 years, microbes became active and cover crop returning to soil started to enrich the land.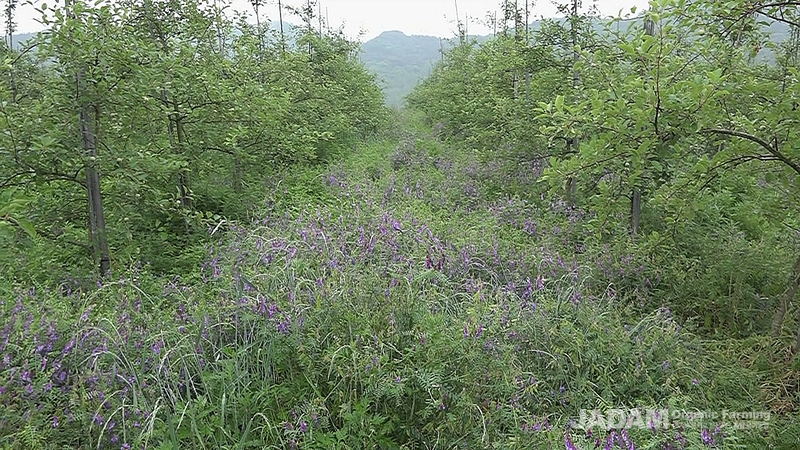 ⓒ
JADAM All Rights Reserved 2016
Mr. Lee prepares bamboo ash and fermented cow feed in 500 liter container. The same container is also used to culture micrboes with potatoes. Along with these, he then adds mackerel and starfish liquid fertilizer when watering.
His apples are so popular that consumers buy it with trust. Even insect-eaten ones are no problem.
- Watch video (11 min)
| | | |
| --- | --- | --- |
| | | Members only (Non-members may view once) |
Other articles by Kyongho KimInterviewed on : 2016.06.17 07:53
<© 2016 Jadam All Rights Reserved>
#Sangwon Lee
#Natural farming
#apple
#weed
#bamboo