European red mite is a harmful insect in apple orchard during spring. When the buds come out all green, the red mite starts to give damage and makes a leaf distortion. It is considered that there is less damage in farms where they use the predator of European red mite, phytoseiidae and feltiella acarisuga. European red mite can harm badly in a long spell of dry weather.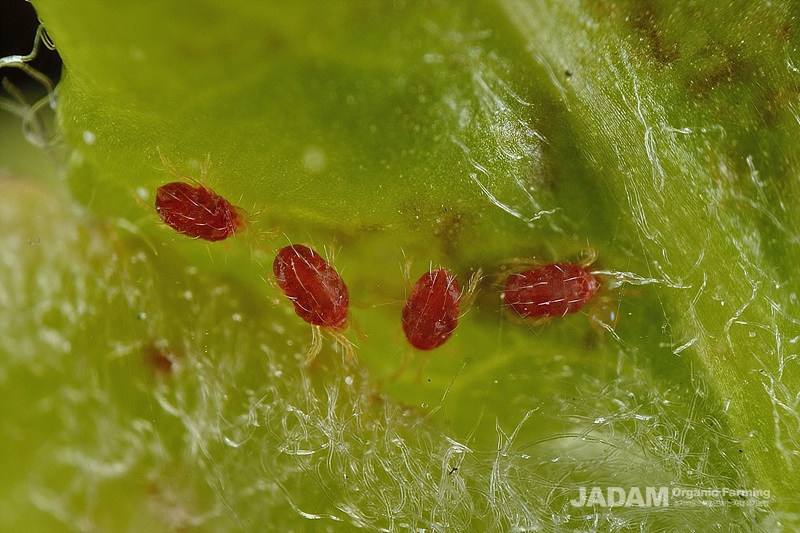 © 2016 Jadam All Rights Reserved
European red mite adult † backside of apple leaf
European red mite
Acarina leaf mite
Scientific name: Panonychus ulmi (Koch)
English name: European red mite
Size: the body length of female adult is 0.4mm and male adult is 0.3mm
Hosts: pear, apple, peach and other 100 types of species
Distribution: Global
The body length of female adult is around 0.4mm. Its body is long and dark red. You can see white spots on its body and a cross line on the backside. European red mite's hair which is on backside is long and thick. The male adult's body length is around 0.3mm small. Its eggs are red and knurled.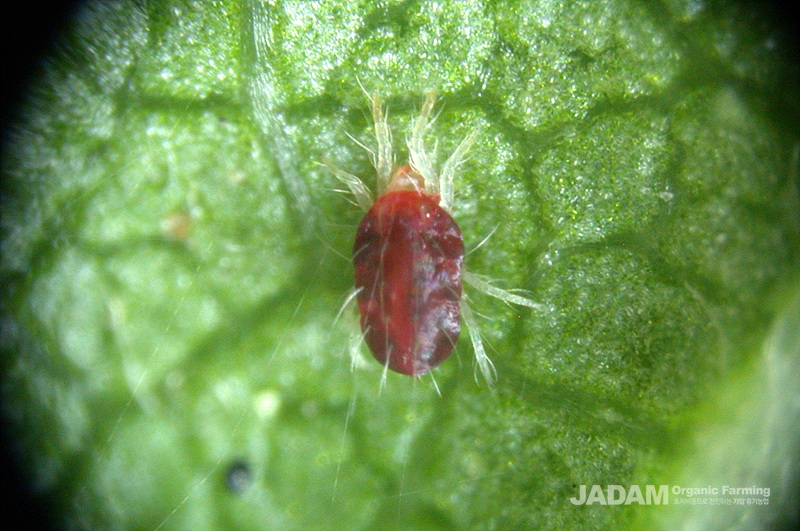 © 2016 Jadam All Rights Reserved
European red mite (taken with microscope)
European red mite generates 8 to 10 times a year. It stays over the coldest season as a fertilized female adult in the bark of a trees, weeds or fallen leaves on the ground. If the density of wintering is high, you can find European red mites easily when you trim branches. Generally, it is on the weeds during April to May but if you spray herbicide or cut the weeds, it will move to apple trees.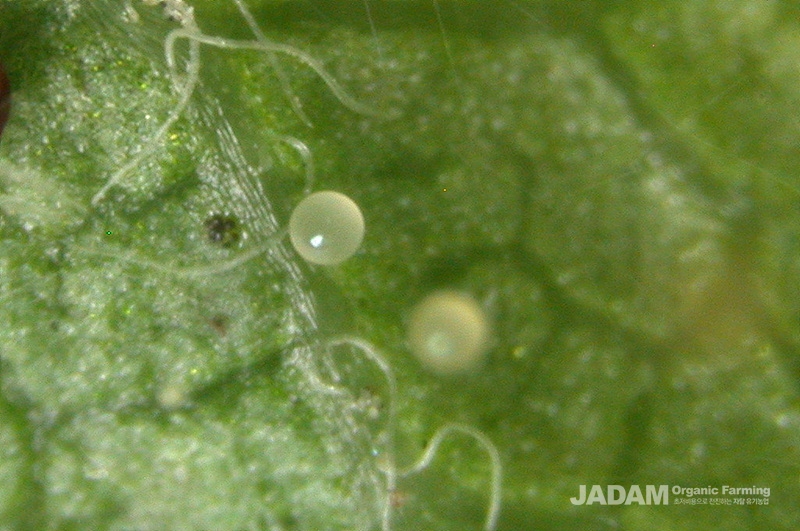 © 2016 Jadam All Rights Reserved
European red mite (taken with microscope)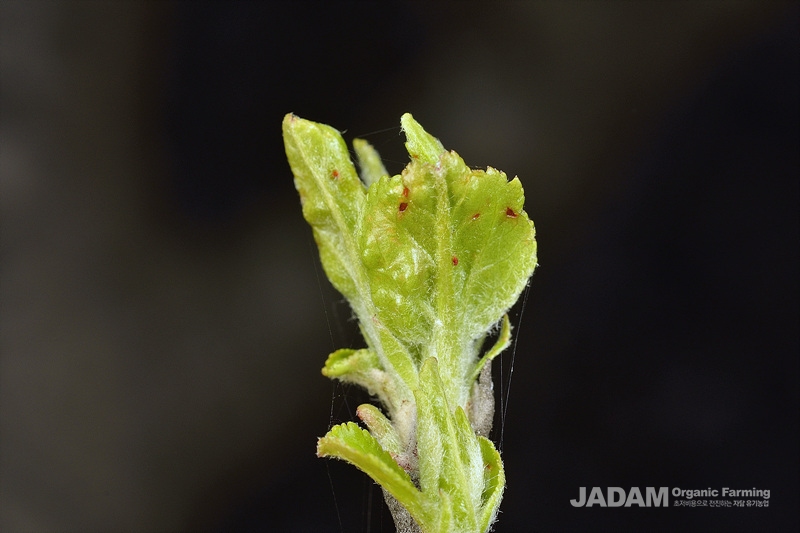 © 2016 Jadam All Rights Reserved
a damaged bud by Euripean red mites
© 2016 Jadam All Rights Reserved
European red mite on a peer leafalat
In the beginning, the density increases from centre of stem or branches and slowly disperse to outside tree. Wintering European red mite adults start to show up from late September. It climbs tree and move to the bark of a tree or it falls down with dead leaf on the ground. Some of them move to a flower cups. The winged European red mites live on the backside of leaf. When the insects are grown up, it live on the both sides.

Translated by Sunyoung Cho
Other articles by Teokgi ParkInterviewed on : 2016.05.01 22:38
<© 2016 Jadam All Rights Reserved>
#Teokgi Park
#insect