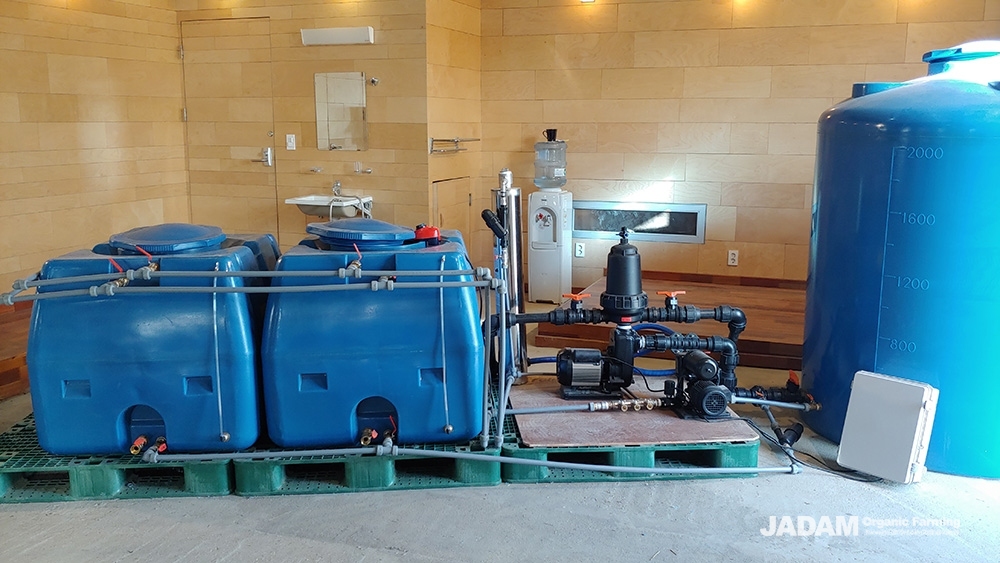 © 2019 JADAM All Rights Reserved
Youngsang Cho (President of JADAM) constructed an agricultural irrigation system consisting of one 5-ton tank, two 600L tank, one 1500w agricultural fluid pump (electric pump) and one 580w fluid pump (automatic). The total cost was about 2.5 million won ( 2,000 USD), and it is appropriate to operate farms of around 1.5 acres with this system.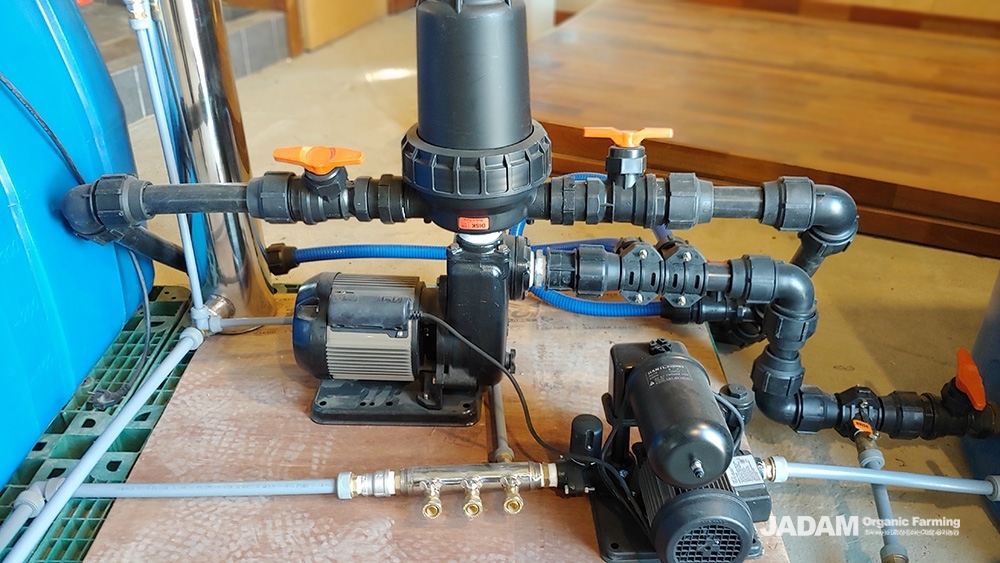 © 2019 JADAM All Rights Reserved
If the whole area is divided into about 0.4 acre units without sequencing at once, it can be operated in a larger area. Currently, the same system is operated in JADAM lab farm. This system is capable of operating up to six sprinklers at a time.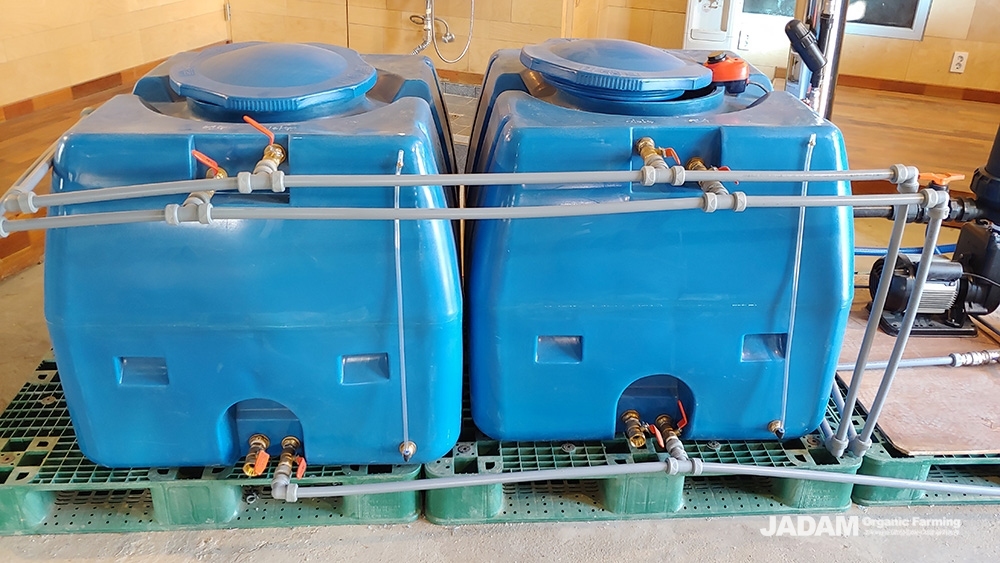 © 2019 JADAM All Rights Reserved
The parts and tools necessary for system construction can be obtained by asking the local sales agency specializing in agricultural irrigation. If the 20A PB pipes and other parts are difficult to install, you can install them with JWA.

Translated by Sungwoo Cho
Watch a video (43 minutes):
Other articles by Jadam OrganicInterviewed on : 2019.03.15 09:13
<© 2019 Jadam All Rights Reserved>