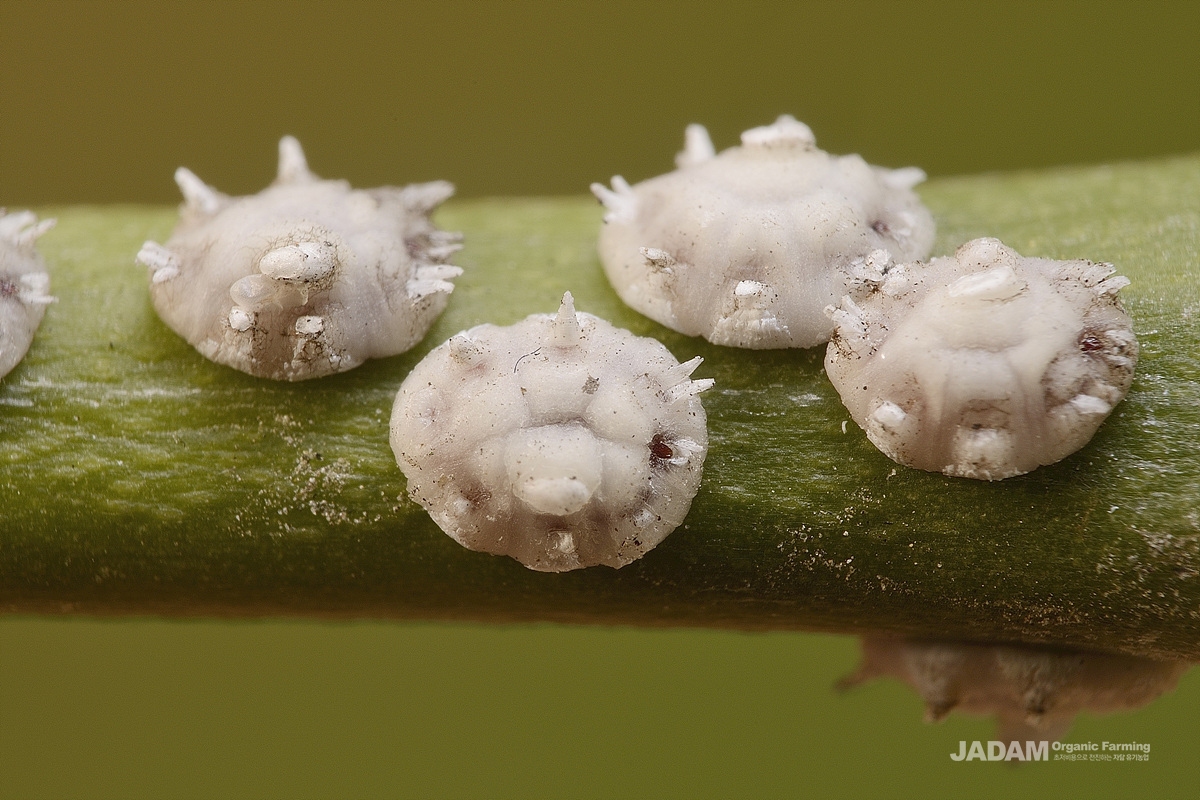 © 2019 JADAM All Rights Reserved
Female Japanese wax scale adults
​​
Japanese wax scale
Hemiptera, Ceroplastes
О Scientific name:
Ceroplastes japonicus
(Green)
О English name: Japanese wax scale
О Size: The body length of a female wax scale is 3∼4mm.
О Host: persimmon tree, apricot tree, pear tree, quince tree, spindle tree, tea plant, pomegranate and more.
О Distribution: Korea, Japan, Taiwan, USA, Europe and more.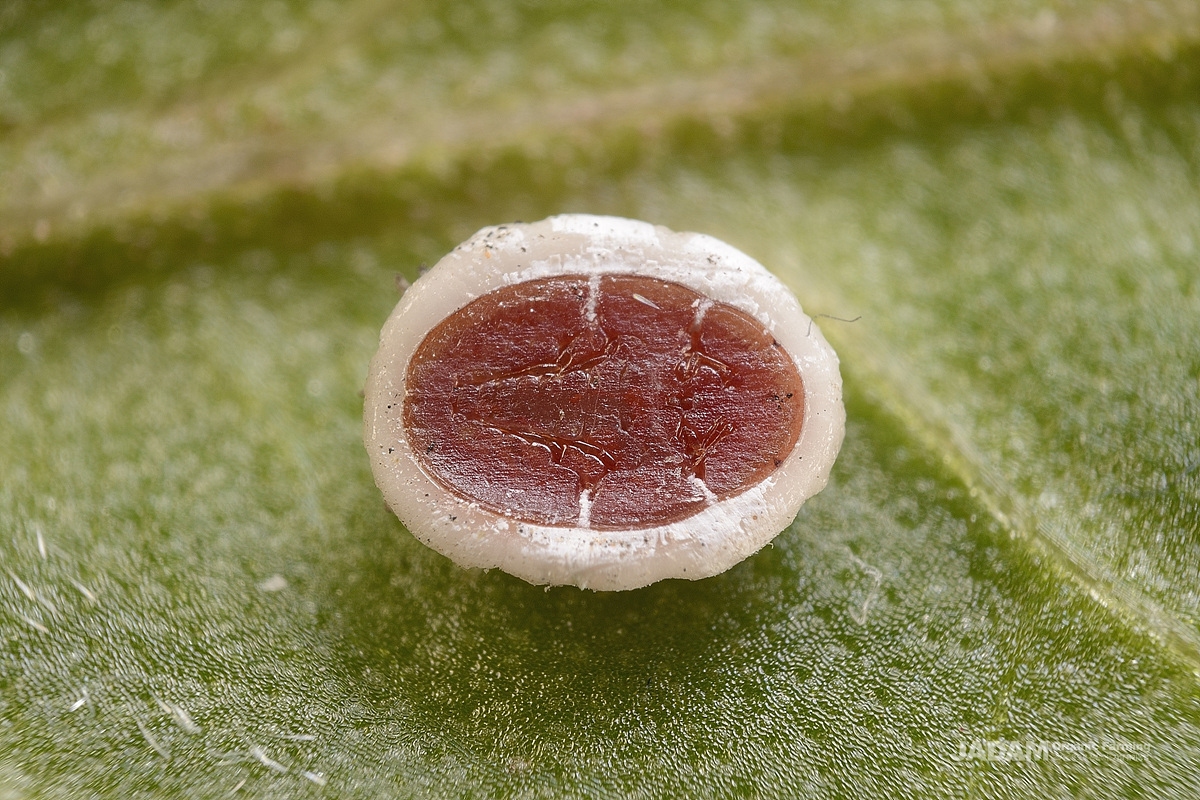 © 2019 JADAM All Rights Reserved
Female Japanese wax scale adult stomach.
The size of a female adult hull is 3~ 4 mm and it is dome. It is covered with pink or white wax secretions. Its back is convex and has a shallow groove. The body color is dark purple and it is egg-shaped. Its wedge part is dented. Its eggs are oval, reddish purple and glossy. Hatching nymphs are flat, round and red-brown. After 5 to 7 days, the wax is secreted to form star-shaped pods.
© 2019 JADAM All Rights Reserved
Japanese wax scale nymph 2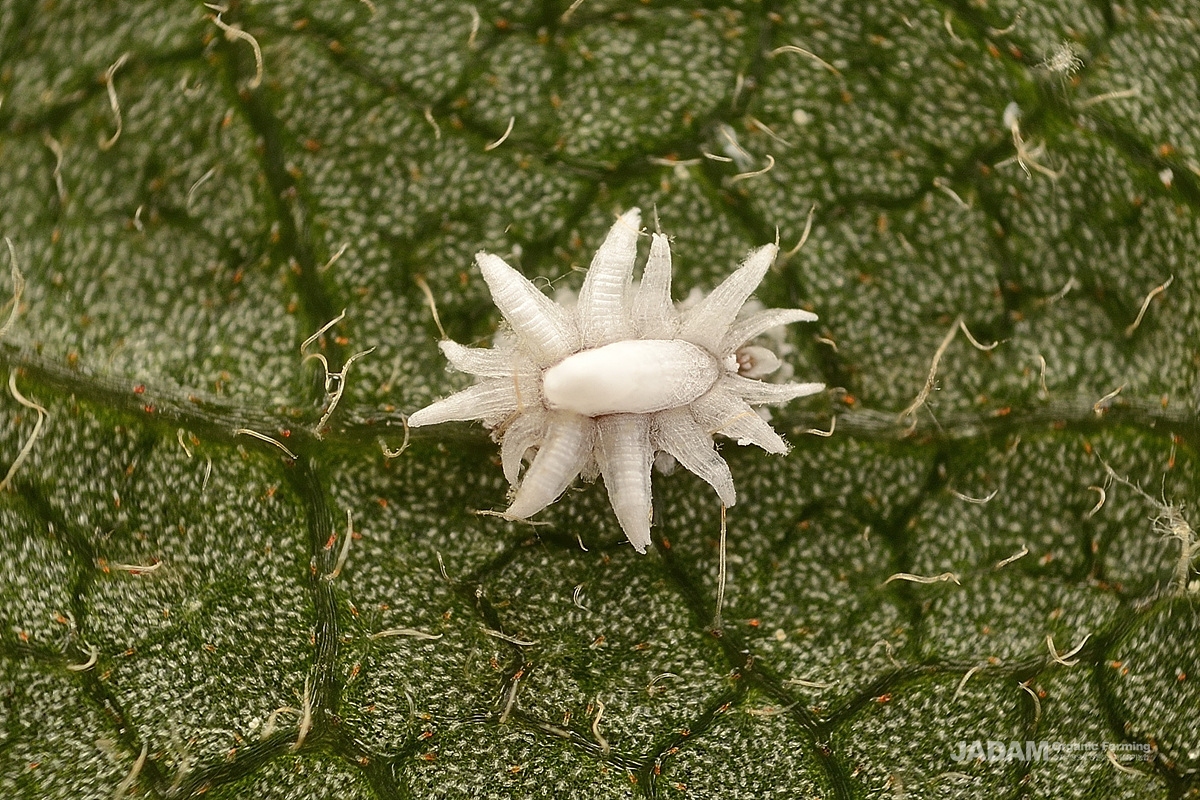 © 2019 JADAM All Rights Reserved
Japanese wax scale nymph 1
It occurs once a year and stays the coldest season as an adult. It starts to spawn eggs from early June and hatched nymphs appear in July. The development period of the nymph is 20 ~34 days for the first instar, 30~ 40 days for the second instar, and 40 ~54 days for the third instar. It becomes an adult in the late of June. Females insects prepare for wintering after mating and males die after mating. The hatched nymphs first settle on leaves or green branches and suck juice. In autumn, it moves from leaves to small branches before the leaves fall down.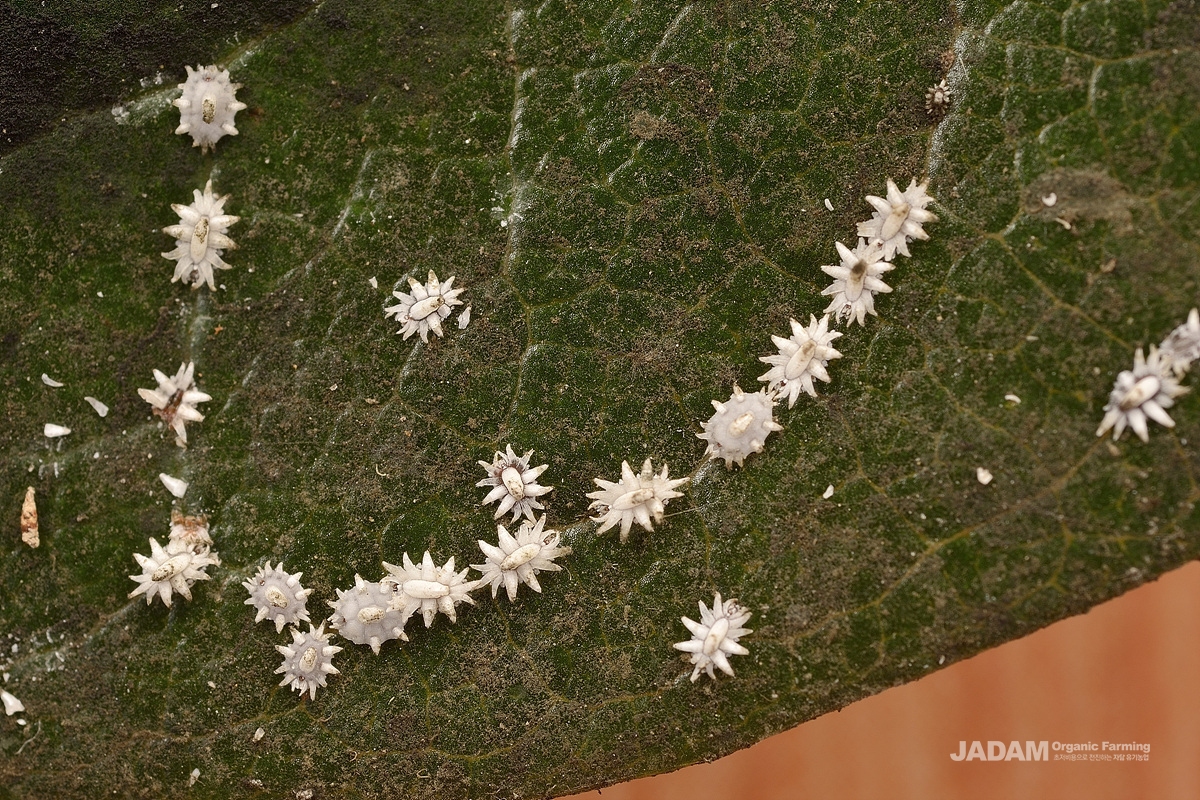 © 2019 JADAM All Rights Reserved
A leaf damaged by Japanese wax scale (persimmon tree)
Japanese wax scales are parasitic on the branches and leaves. Therefore, those weaken and the scale causes sooty mold which damages the beauty of the tree. It has a tendency to appear on the street trees and landscaping trees. [Text source: Forest Service (Sanlimchung)]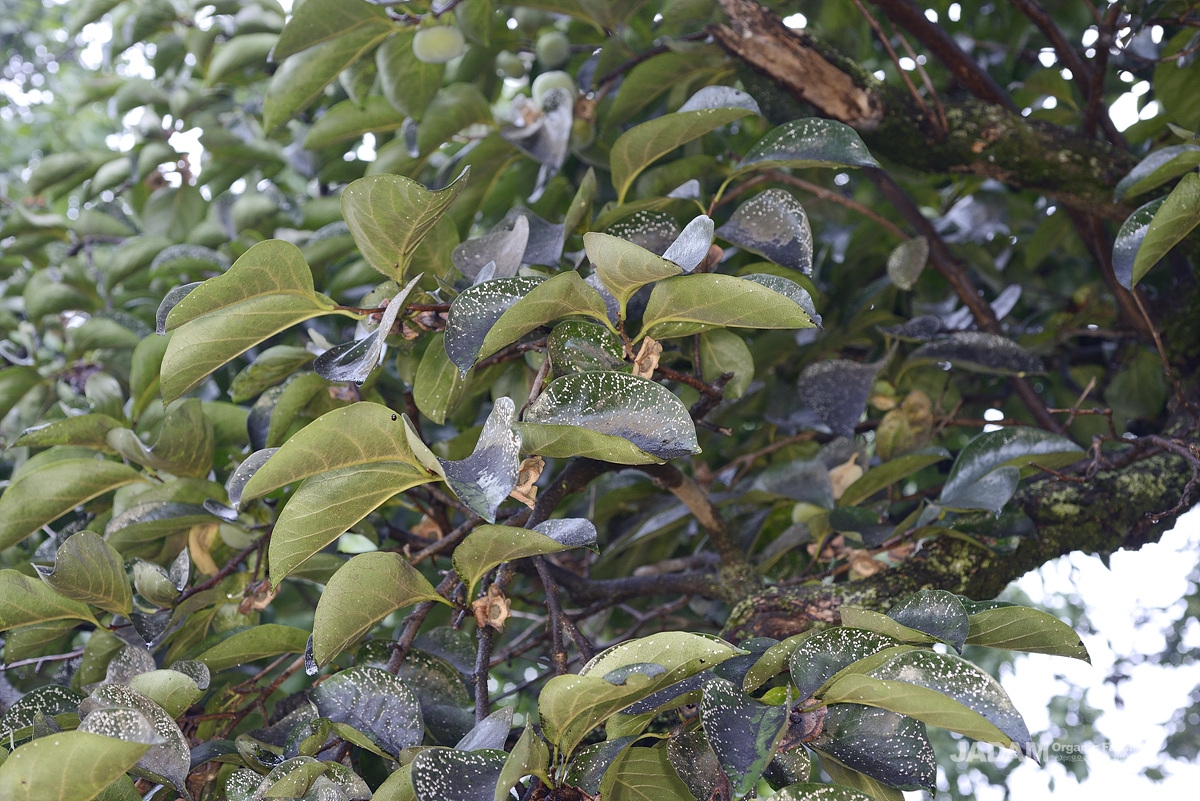 © 2019 JADAM All Rights Reserved
Damaged by Japanese wax scales (Persimmon tree)
+ Black parts are damaged by sooty mold (the second damage)
​
Translated by Sunyoung Cho
Other articles by Deogkee ParkInterviewed on : 2019.01.23 17:32
<© 2019 Jadam All Rights Reserved>
#hemiptera
#Ceroplastes
#fruit tree pest
#