Mr. Youngsik Lee said that four years have passed since the potatoes and onion farming were done on four acres and it was hard to procure them and turned 2.4 acres of farm into a peach orchard. Because the peaches ripen all at once, so they planted varieties peaches for each season to disperse the labor force. Mr. Lee have suffered so much because of supplying labour. but now he is cultivating over 450 trees of peach orchards only with his wife.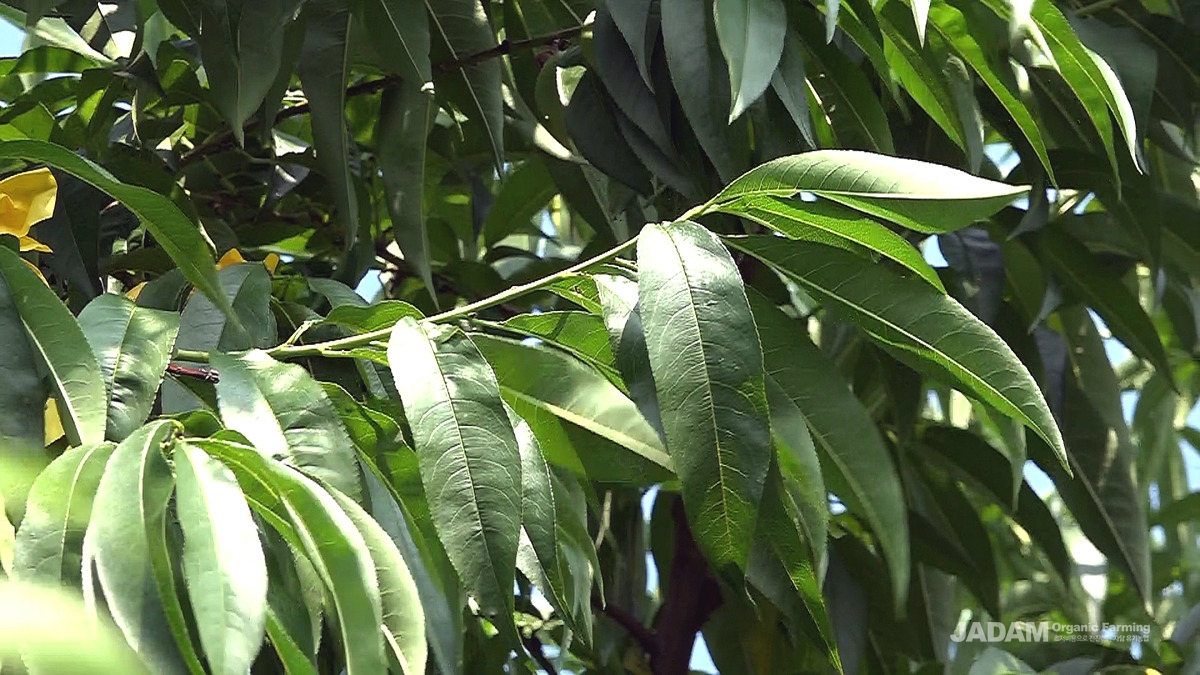 © 2017 JADAM All Rights Reserved
When he was practicing conventional farming, pesticides did not work well, he suffered a lot from leaf spot and gray fungus. And he read the book three or four times while listening to the lecture on YouTube.
After watching the video, He made JS and JWA in February and sprayed on the beginning of April to prevent leaf spot disease, he did Bordeaux mixture once and sprayed 1.3 ~ 1.5 liters of sulfur, 3 liters of JWA, and have sprayed once every 10 days from one week. At the beginning of May, He contacted Mr. Cho and he advised him to add sulfur from 1.3 ~ 1.5 liters and increase the amount of JWA to be 10 liters, After that leaf spot disease was completely controlled and the leaves were clean and the yield increased greatly.
Translated by Sungwoo Cho
(10minutes)
| | | |
| --- | --- | --- |
| | | Members only (Non-members may view once) |
Other articles by Kyeongho KimInterviewed on : 2018.09.10 17:15
<© 2018 Jadam All Rights Reserved>
##yongsiklee #Peach