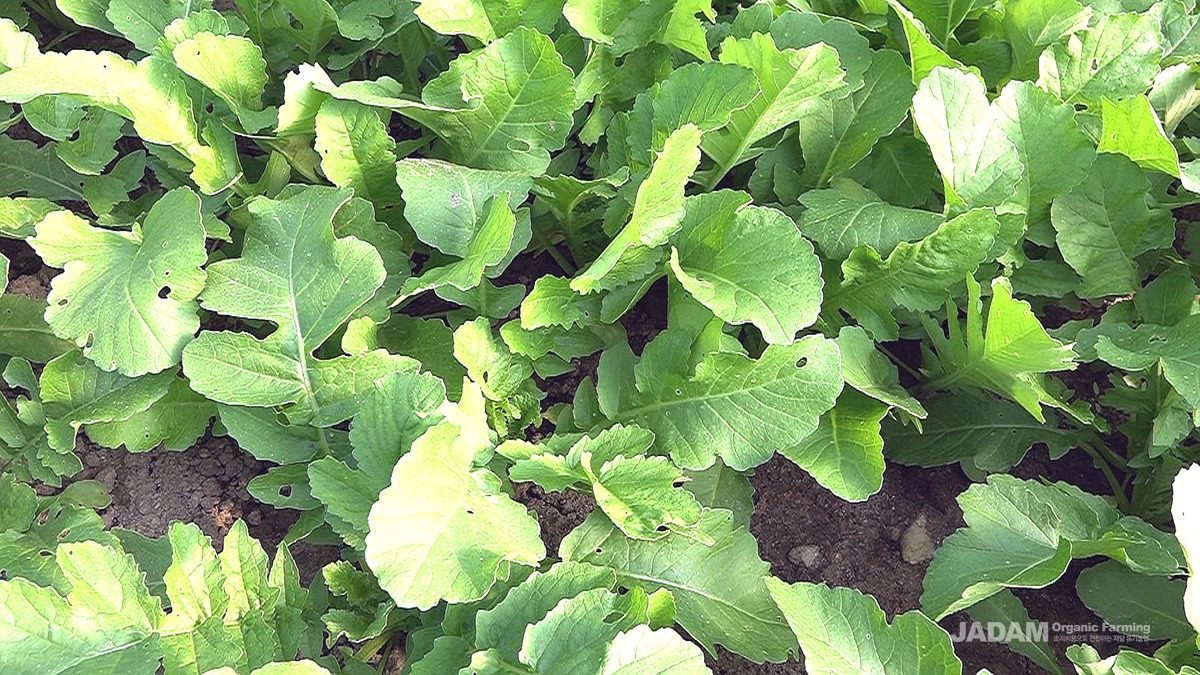 ⓒ 2018 JADAM All Right Reserved
Even though, I don't have any knowledge about farming, I went to farming. When it had been 4 years, I decided to give up farming. I saw a JADAM video during my hard time and I just tried it. It was not easy in the beginning. At first, I used a 25 L sprayer. Later, I used a high pressure sprayer after I made JADAM natural pesticide in a 500 L container. I applied JADAM natural pesticide on crops until it is soaked. The result was unbelievably good.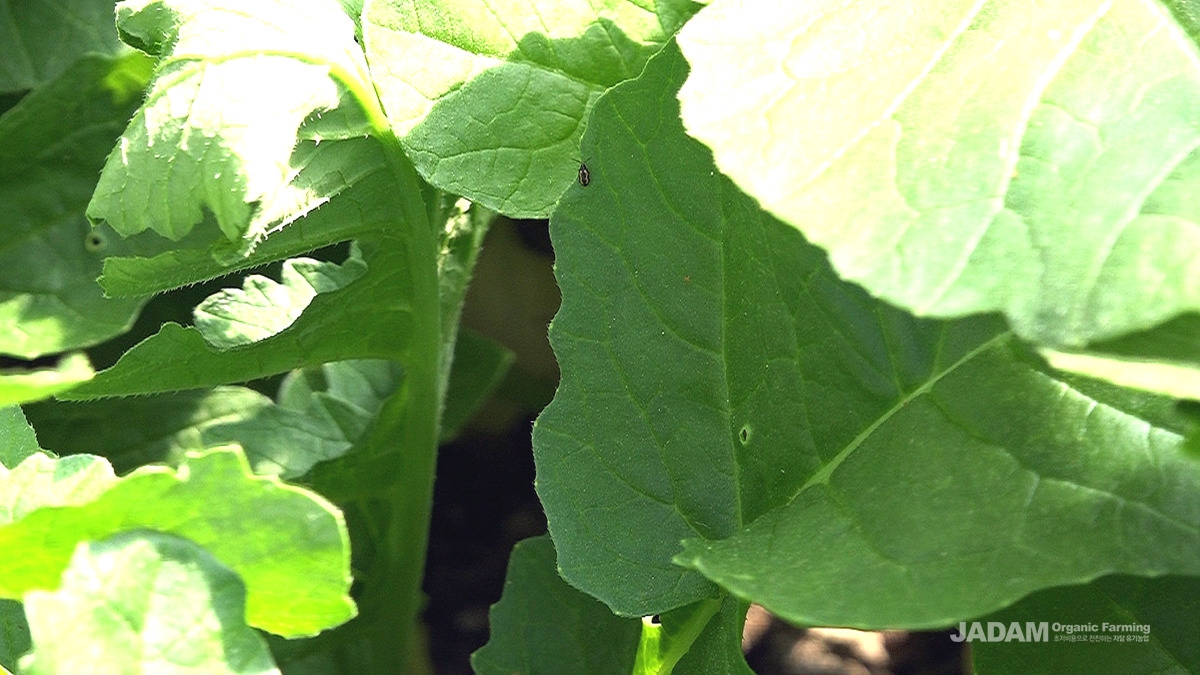 ⓒ 2018 JADAM All Right Reserved
You can see a leaf beetle on the leaf.
Vegetables get damaged by leaf beetles mainly. When the weather gets hot, it also get damaged by nematodes. I was able to harvest only 50 % before I got to know JADAM. However, now I can control 90 % of leaf beetle and 95 % of nematodes.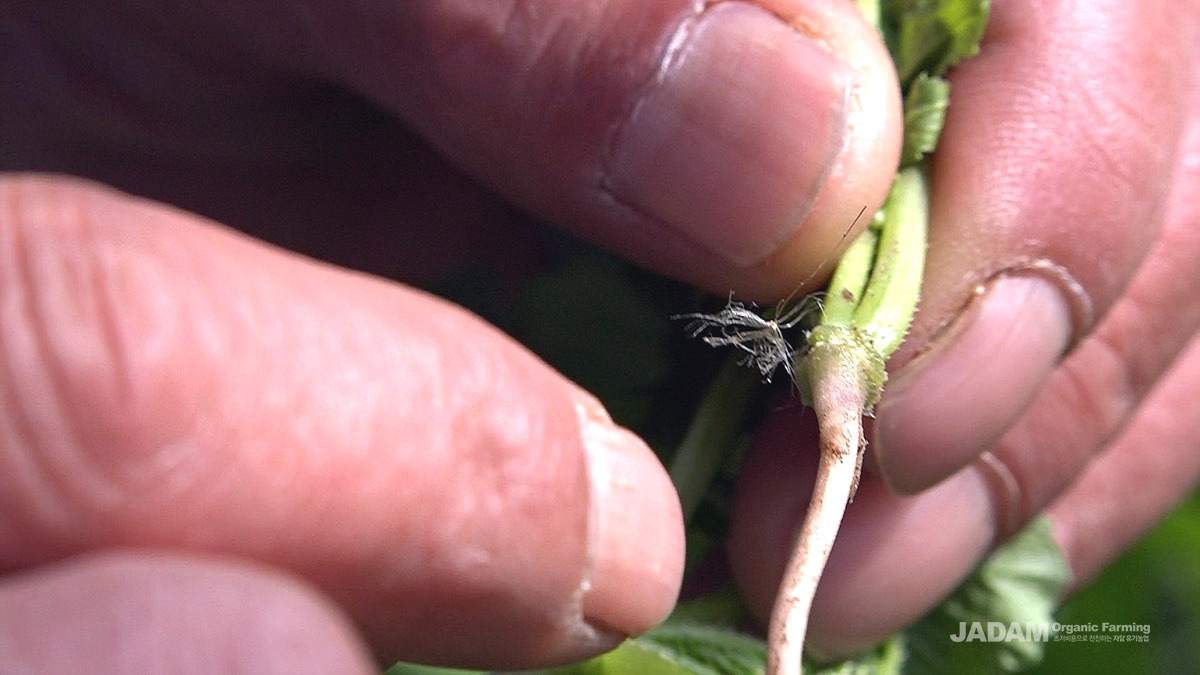 ⓒ 2018 JADAM All Right Reserved
Many people misunderstand the area damaged by nematodes as wilt disease or aster yellows.
Translated by Sunyoung Cho
| | | |
| --- | --- | --- |
| | | Members only (Non-members may view once) |
Other articles by Kyeongho KimInterviewed on : 2018.08.20 14:10
<© 2018 Jadam All Rights Reserved>
#Ulju
#Changwoo Lee
#young radish